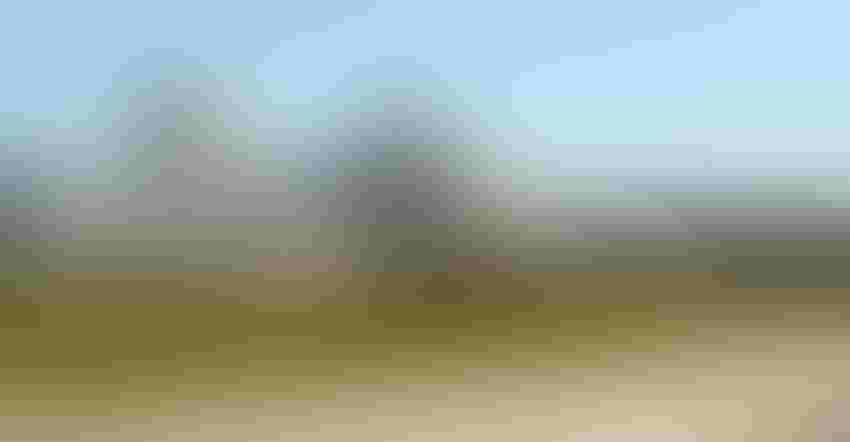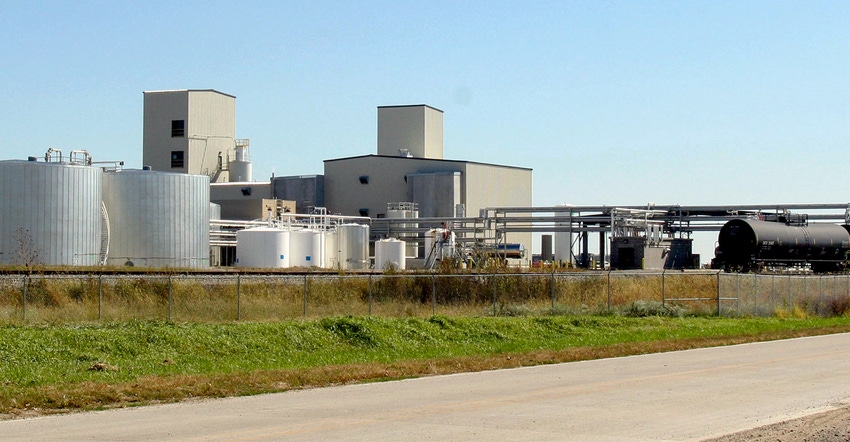 NEEDING A BOOST: The U.S. biodiesel industry would have no problem producing more biodiesel to fulfill an increased RFS volume requirement. The industry today is barely running at over 50% capacity.
Iowa Gov. Kim Reynolds and Lt. Gov. Adam Gregg are calling on EPA to raise the 2019 biodiesel volume requirements in the Renewable Fuel Standard. Reynolds was in Washington, D.C., recently, along with some of the nation's leading biofuels advocates to testify before EPA on the importance of a robust RFS. The governor urged EPA to set the biodiesel level for 2019 at 2.75 billion gallons.
"In 2016, the U.S. consumed 2.8 billion gallons of biodiesel," Reynolds said. "We can exceed that volume by 2019. Each time EPA has raised the biodiesel volumes, the industry has risen to the challenge. That's what the RFS does. It's a market forcing policy. It's bold, and the EPA's volume requirements should reflect that."
Iowa leading way in renewable energy
"Iowans are leading the way in the renewable energy space, and we have no plans of slowing down," Gregg said. "I echo Gov. Reynolds' plea to the EPA for a strong RFS, particularly higher levels in the advanced biofuels category."
Monte Shaw, executive director of the Iowa Renewable Fuels Association, was also in Washington to testify. "It sends a powerful signal to EPA and the White House when a governor takes the time to travel to D.C. to highlight an issue," Shaw said. "IRFA is very grateful Gov. Reynolds told the EPA to hold the line on 15 billion gallons for corn ethanol in the RFS, while calling for increased levels of biodiesel and cellulosic ethanol to match industry capabilities."
Biodiesel producers want to expand production
Iowa currently has 11 biodiesel refineries in production. Grant Kimberley, executive director of the Iowa Biodiesel Board, testified alongside Shaw about the impact on rural areas of the state.
"Biodiesel production has revitalized many rural areas in Iowa, and reversing course would harm those communities," Kimberley said. "We heard from our members that they want to expand their plants and could do so within six months. But those plans are on hold until they have clear signals of growth from the administration."
The renewable fuels industry in Iowa supports more than 43,000 jobs and generates $2.3 billion of income for Iowans.
ASA: Raise volume to 2.75B gallons
American Soybean Association Vice President John Heisdorffer, who farms in southeast Iowa, is also calling on EPA to increase the RFS volumes for biomass-based diesel to at least 2.75 billion gallons for 2019 and to increase total Advanced Biofuels volumes to 5.25 billion gallons in 2018.
During the recent EPA hearing, Heisdorffer noted that the biodiesel industry has expanded markets for farmers and livestock producers and created new jobs and economic growth, particularly in rural America. Biodiesel production creates a value-added market for the coproduct soybean oil generated by the growing global demand for protein meal.
"The biodiesel industry has provided these benefits without any significant disruption or adverse impacts to consumers," Heisdorffer testified. "Our industry has always advocated for RFS volumes that are modest and achievable, and we have met or exceeded the targets each and every year that the program has been in place."
Biodiesel benefits livestock production
Heisdorffer also runs a hog operation in his hometown of Keota, and notes that the biodiesel industry presents an added benefit for the livestock industry. "The market outlet that biodiesel provides for soybean oil also benefits livestock production by improving the margins for soybean processing and lowering the cost of soy meal used for livestock feed," he says. "A 2015 analysis showed that biodiesel resulted in lower feed costs for U.S. livestock producers that ranged from $21 to $42 per ton, totaling $5.9 [billion] to $11.8 billion in total value."
A full transcript of Heisdorffer's testimony can be found here.
Iowa renewable fuels supporters can weigh in on the RFS proposed levels. The EPA public comment period is open through Aug. 31. Or sign a petition supporting ethanol or biodiesel.
Biodiesel production can be increased
Iowa Gov. Kim Reynolds was disappointed to see biofuels cut overall in EPA's recent proposal to set the Renewable Fuel Standard volumes for 2018. For biodiesel, the volumes are proposed for 2019, and EPA is proposing that the volumes in biodiesel's main category stay flat: no increase.
In 2016, the U.S. diesel market consumed 2.8 billion gallons of biomass-based diesel. Thus, Reynolds and other Iowa leaders question the proposed 2.1 billion-gallon level for 2010 — three years later. The justification for EPA's flat-line biodiesel number appears to be based on two unfounded concerns.
First, EPA raised concern about the ability of U.S. biodiesel producers to meet higher levels. However, the U.S. biodiesel industry is barely running at over 50% capacity. "In Iowa, we're doing a little better than average," says Reynolds. "But even in Iowa last year, we produced about 300 million gallons of biodiesel, with roughly 400 million gallons of capacity online and nearing completion."
There are ample U.S. feedstocks and production capacity to justify a much larger RFS biodiesel number under the law. The U.S. can meet production demand, she says, despite the influx of foreign-produced biodiesel that's been coming into the U.S. from Argentina and Southeast Asia. These illegally subsidized imports are pricing U.S. biodiesel producers out of their own market, in many cases, due to trade and other federal policies that need correction.
"The correct place to address this is in trade policy at the U.S. Commerce Department where corrective action is being taken," she says.
Subscribe to receive top agriculture news
Be informed daily with these free e-newsletters
You May Also Like
---