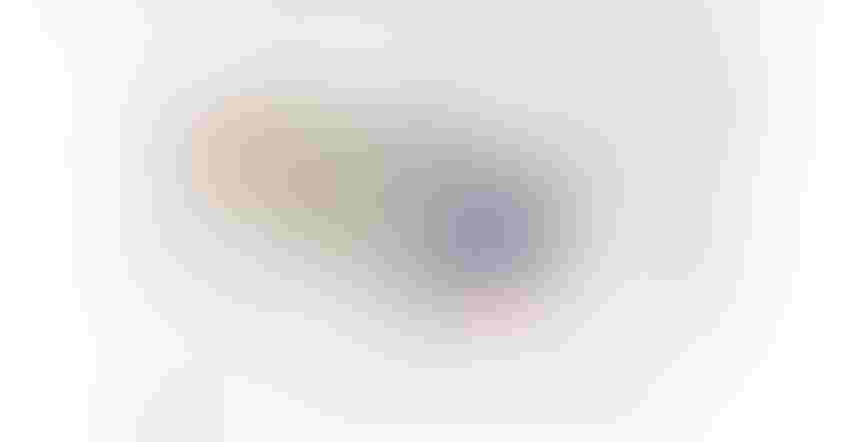 DEVASTATING COAST TO COAST: Over 22 weather and climate disasters, each with damages reaching over a billion dollars, hit the U.S. coast to coast last year. The House Agriculture Committee passed legislation to expand disaster assistance to those impacted by the drought, derecho, wildfires and extreme heat.
NOAA
In action Tuesday, the House Agriculture Committee unanimously advanced the 2020 WHIP+ Reauthorization Act - H.R. 267 - which would provide authorization for the Wildfire and Hurricane Indemnity Program Plus for 2020 and 2021 disasters. This legislation would broaden the assistance available via WHIP+ and authorize $8.5 billion in disaster aid for eligible causes of loss. 
"This extension of the Wildfire Hurricane Indemnity Program disaster program for 2020 and 2021 losses is crucial," says House Agriculture Committee Ranking Member Glenn "GT" Thompson, R-Pa., at the start of the markup. "With fires raging out West, drought gripping the Upper Plains, and floods washing through the Mississippi Delta, it seems like no producer has been spared the wrath of Mother Nature this year. That is why it is important we build some momentum for relief."
This bill, as amended, provides for an extension of support for producers incurring crop losses due to a disaster event in 2020 and 2021 as well as extends assistance to dairies who were forced to dump milk, or farmers with losses to on-farm stored commodities. Losses due to excessive heat, drought, and freezes like the polar vortex that hit Texas earlier this year would also be covered.
The past two years proved devastating to many producers across the different regions requiring specific changes to assistance first offered after hurricanes in 2017. House Agriculture Committee Chairman David Scott, D-Ga., thanked the many members who contributed to the latest version of the disaster assistance.
After months of advocating for Iowa producers in need of additional assistance due to derecho-related losses, Rep. Randy Feenstra, R-Iowa, successfully saw language included in the WHIP+ reauthorization bill to cover damage from high windstorms such as derechos. Scott also notes Rep. Cindy Axne, D-Iowa, was vocal in extending aid to producers in her district impacted by the derecho. A Farm Bureau report estimated $147.5 billion in losses from the derecho remain unaccounted for, almost one year later. The damage caused by the derecho made it the most expensive thunderstorm disaster in U.S. history.
Specifically, California members sought extended WHIP+ to make sure their wine grape farmers were covered and Rep. Kim Schrier, D-Wash., advocated for the inclusion of specialty crops as fruits and vegetables are "burning up due to excessive heat as we speak," Scott notes.
Reps. Angie Craig, D-Minn., Abigail Spanberger, D-Va., and Dusty Johnson, R-S.D., advocated for important legislation to give flexibility to ranchers to be able to access feed from cover crops without being penalized on their crop insurance. "Earlier this summer, USDA announced those flexibilities administratively, and so I applaud their leadership to influence that announcement," Scott notes.
One of the biggest complaints Congress heard about WHIP+ in 2018 and 2019 was the overly cumbersome application process and the workload that was placed on Farm Service Agency field staff. Thompson explains, "In order to address these concerns, we provide USDA with the necessary administration funds to make investments in technology and staff necessary to streamline the application process."
To continue to grow participation in crop insurance, this bill maintains the requirement that producers receiving assistance under WHIP+ purchase crop insurance for at least two consecutive crop years.

National Association of Wheat Growers CEO Chandler Goule says the organization is pleased to see the committee work in a bipartisan fashion to deliver much-needed assistance to growers impacted by natural disasters.
"Currently, wheat growers in the Upper Plains and across the western United States are experiencing an unprecedented drought. This legislation makes meaningful improvements to WHIP+, particularly in the trigger for drought assistance, excessive heat and freeze," Goule says. "As Congress continues to work to get needed support to growers, NAWG will continue to work with our states, legislators and USDA to enhance WHIP+ and challenges associated with the Quality Loss Adjustment program." 
Scott also says he is continuing to explore longer term options for mechanisms to get aid out to producers immediately following a disaster.
USDA disaster assistance
Meanwhile, a bipartisan, bicameral group of Western congressional members wrote a letter to USDA seeking additional disaster relief for producers affected by historic wildfires, droughts and extreme heat. In addition to droughts and wildfires, an extreme heatwave hit the Pacific Northwest in June with temperatures reaching as high as 120 degrees Fahrenheit. In response, Secretary of Agriculture Tom Vilsack issued several disaster designations, unlocking vital federal resources. However, many of the producers who suffered the greatest heat-related losses were either located in counties not covered by the drought designations, experienced losses not covered by drought assistance programs, or both.
"Although the extent of damages relating to the extreme heat has yet to be fully determined, agricultural producers expect these impacts to be severe," the lawmakers wrote. "We respectfully request USDA explore all potential flexibilities for additional relief within existing programs and identify other options to deliver federal relief to producers in our states so they have the resources to overcome the extreme drought and heat crisis."
Reports across the Pacific Northwest and Western states indicate berry crops, tree fruits, grain and pulse crops, potatoes, hops, dairy products, forage crops, wine grapes, nursery crops, poultry, beef cattle, and general livestock experienced excessive heat impacts to yield and quality. Specific examples of the impact of these extreme weather events include:
Raspberry, blueberry, and blackberry farmers are reporting widespread losses of 20 to 80 percent of their crops and harm to the canes that will produce next year's crop.

Cherry growers in the west have so far lost an estimated 20 percent of their overall crop.

Early modeling for shellfish suggests an estimated 1 billion sea creatures died along the Salish Sea's coastline with reported mortality rates for certain shellfish farmers up to 90 percent.

For crops including apples and pears, the full extent of losses may not be known until harvest in the fall, or even later if damage manifests in storage.
The letter also encourages USDA to work with Congress to provide technical assistance as lawmakers craft additional authorities and appropriations to address the 2020 and 2021 seasons that include wildfire, drought and excessive heat-related losses.
Subscribe to receive top agriculture news
Be informed daily with these free e-newsletters
You May Also Like
---