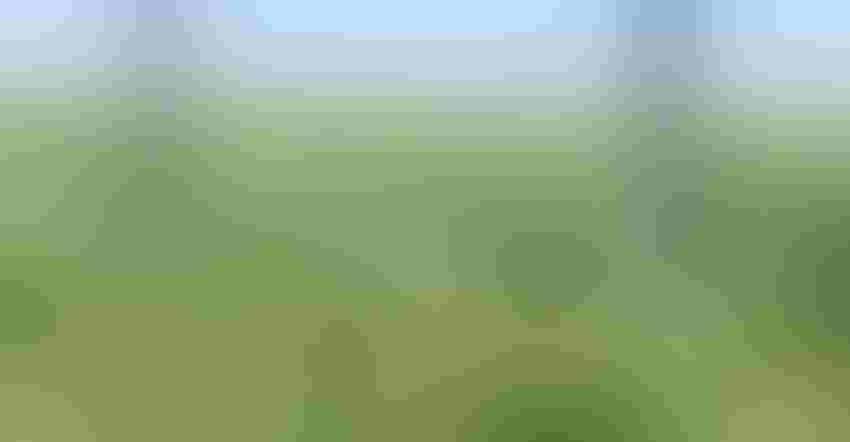 ENCOURAGING TECHNOLOGY: Grower's Edge is offering packages of technology as a contract with farmers with a guarantee of positive results.
Farmers looking for a way to build in improvement in yield over last year have the option of using a relatively new technical product called the Growers Edge Agronomic Performance Product (APP).
Growers Edge was started in 2017 by Joe Young, a risk management and financial services veteran.
"Even with the influx of technologies into ag, farming is still behind the tech curve of other industries," Young says. "Farmers don't have high disposable income in the first place. They are struggling to keep the farm in the family for the next generation."
Growers Edge works to help farmers keep current with technology to leverage it on the farm and help the grower stay ahead of the curve. Young says the company built a product that would encourage on-farm adoption of the right technologies to improve profitability and offer the grower a guarantee that it will see results in his operation.
"We don't build a sensor; we don't own a seed trait," he says. "We work with the best and brightest around to put together a prescription that embeds the best technologies, wherever they come from, and offer that to the grower."
Growers Edge recently announced a partnership with Springfield, Ill.-based Growmark to deliver the APP to its row-crop customers. The companies have pored through thousands of field trials and data sets to design an agronomic prescription they are certain will offer better profitability to a farmer.
"We guarantee that if the farmer follows the protocol of the APP, he will make more money than he spends," Young says. "That's from a combination of improved yield and, in some cases, reduced costs."
He says some technologies will reduce electrical consumption or water use that contribute to a possible cash position.
Growmark does business in 14 states. Growers Edge is based in Johnston, Iowa, and currently has 42 employees.
"We are approached frequently by companies who have a technology or product but are facing difficulty getting farmers to adopt it. We can help those companies get that great sensor or great seed solution past the farm gate and into the field," Young says. "We don't really care what company a solution comes from; our job is to verify the data that confirms the technology will help the grower."
He says Growers Edge is offering a warranty that pays farmers if the product doesn't work for them as promised.
"A lot of companies say, 'If it doesn't work like I promised, I'll give you more of it,' and that doesn't have a lot of appeal," he says. "At Growers Edge, we can prove to you that it will work, and if it doesn't, you get money back."
At a time when a lot of banks are tightening the rules on financing because of the ongoing downturn in the farm economy, Growers Edge also offers farmers a service that allows them to load the USDA statistical data for their area, along with their crop data an costs and get a picture of what they can expect in terms of per acre results. Then they can plug in what they would do differently and how it changes the results.
"The Growers Edge profitability calculator helps bankers and farmers get a better picture of the risk they are taking with a loan. Bankers like that," Young says. He says the free Growers Edge farm management app also helps farmers market their crop to get the best price possible.
"Growers have a tendency to go to the same elevator their dad and grandad used without even checking to see if they could turn right rather than left and go about the same distance to a different elevator offering a better price," he says. "You can't prevent what the weather does in a given year, but you can improve the bottom line by making the best possible decisions for maximum return. In a bad year, you lose a little less, and in the better year, you get more profit per acre. Our job is to help farmers cash flow it and get a guarantee of performance. We don't take a cut of the farmer's winnings."
Subscribe to receive top agriculture news
Be informed daily with these free e-newsletters
You May Also Like
---