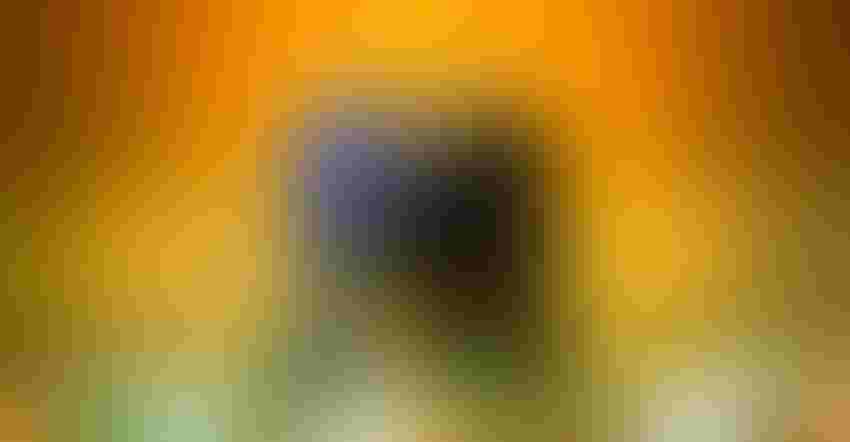 THE WINNERS: Richard Ball (center), commissioner of agriculture in New York, presents the 2022 Grow NY grand prize award to ProAgni representatives Lachlan Campbell (left) and Warren Lee.
Courtesy of Cornell University
An Australian company that markets an antibiotic-free, methane-reducing feed for cattle and sheep won the top prize in this year's Grow NY competition.
This was the fourth year of the competition, which is open to agribusiness startups that are less than 7 years old. But it has quickly become a showcase for domestic and international companies eager to show off the latest in cutting-edge ag technologies and to get a foothold in one of the country's largest ag regions.
The application process starts in late winter and culminates in awards being announced in fall.
ProAgni, the top winner, received $1 million. Two runners-up received $500,000 each, and four other companies each received a $250,000 prize. Each company will be paired with a business mentor and get ongoing business development training. In exchange, they must operate for at least a year in the Grow NY region — comprising 22 counties in the Finger Lakes, Southern Tier and central New York.
Methane-reducing feed
ProAgni sells antibiotic-free feeds and supplements for cattle and sheep that it claims can get animals to target weight faster and can reduce methane emissions through better feed efficiency and performance.
"We've been able to bring this innovation and technology to market, and have it adopted almost seamlessly and with very little friction, primarily because we do one thing and do one thing very well: And that is we add value or make farmers more profitable as a result of using our products," says Lachlan Campbell, the company's CEO and co-founder, adding that the company came to New York to get a foothold in dairy.
Its ProTect pelleted feed is fed as part of the daily ration, making up between 5% and 15% of the total daily ration for beef cattle. It's made of vitamins, minerals, probiotic extracts, bioactives and other ingredients that the company claims maximize rumen health and minimize waste.
The company has also developed moisture-resistant loose lick powders that are fed as supplements to existing feed programs.
"It is in the same form the farmer is already using. So we're not asking farmers to do something that they're not already doing, just basically swap our bag for someone else's bag," says Warren Lee, the company's commercial director, adding that better feed intake and decreased methane output go hand in hand. 
"At the end of the day, methane output is a product of inefficient digestion," Lee adds. "So if we can make that digestion more efficient, we can both increase feed efficiency and decrease methane. It's a bit like tuning your car. If you tune the car, you'll spend less on gas at the pump and the car will pollute less."
"There is a clear and well-understood correlation between feed efficiency and digestive process within the rumen, and reduction in methane emissions," Campbell says, adding that the feed is being trialed on feedlots in Colorado.
He says the award will allow the company to roll out the product in New York and work more closely with local business leaders and Cornell researchers.
Orchard sensor
Vivid Machines of Toronto, Canada, received a $250,000 award to continue development of its machine-mounted multispectral sensor that is designed to go through orchards and count fruit for early-season thinning, and provide yield predictions late in season, all in real time.
Jenny Lemiuex, co-founder and CEO, says the multispectral Vivid XV sensor, which was designed by co-founder Jonathan Binas, can be mounted onto any existing farm equipment. It travels at low speed through an orchard — 5 mph — counting, in real time, fruit counts and size. It can cover 30 to 50 acres a day, depending on orchard topography.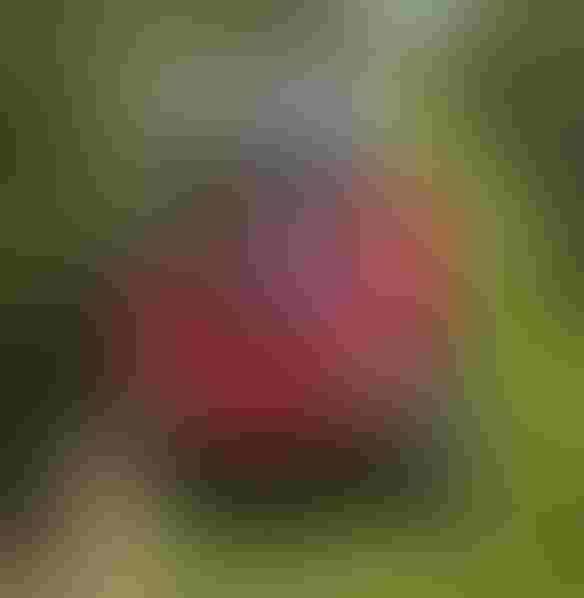 She says the sensor will help growers better time thinning and has achieved 90% accuracy in some orchards.
"Our goal is to give [growers] the information they would need for thinning that they might be doing manually and plugging in growth rate models that they're using from some of the universities," Lemiuex says. "So, this is automating that collection and providing that growth rate curve information."
It can also be used for late-season yield prediction, which can be beneficial to packhouses to better manage contracts and supply chains. This past season, Lemiuex says the sensors scanned trees two to five weeks before harvest with more than 90% accuracy in terms of bins per acre and number of bins per variety. She says the goal is to provide yield predictions as early as July.
The company is also doing research with Cornell Agritech, using the sensor to detect powdery mildew and downy mildew.
Vivid Machines was founded in early 2021 and has moved quickly. Last year was the company's first full season testing the sensors in orchards. Lemiuex says that 2023 will be another trial year with 25 devices shipping out in late April or early May.
If all goes well, Lemiuex expects the machines to be commercially available in 2024.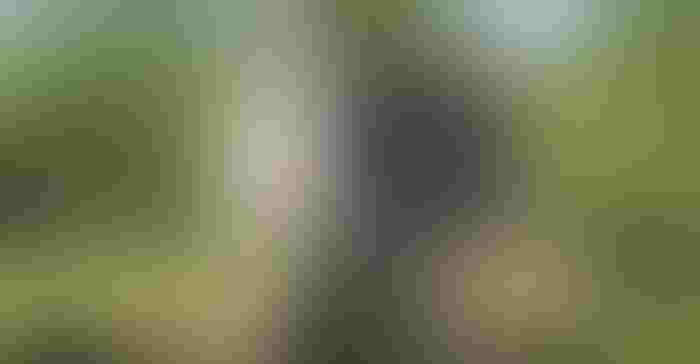 The other winners were as follows:
Craft Cannery, $500,000. Based in Bergen, N.Y., Craft Cannery takes recipes from the kitchen to the shelves of grocery stores, restaurants, farmers markets and beyond, specializing in the contract manufacturing of sauces, dressings, marinades and more. 
Hempitecture, $500,000. This company, based in Ketchum, Idaho, makes a thermal insulation made from U.S.-grown hemp fiber.
Labby, $250,000. Based in Cambridge, Mass., Labby makes an AI-enabled optical sensor for raw milk testing that delivers instant insights to producers.
Sweet Pea Plant-Based Kitchen, $250,000. Based in Rochester, N.Y., this company is a meal service specializing in plant-based foods.
Zalliant, $250,000. Zalliant's Internet of Things and artificial intelligence technology provide value to dairy farmers through improved decision making and management. They offer two products: a calving monitor and a small bolus.
The Audience Choice Award of $10,000 went to Seneca Farms Biochar in Odessa, N.Y.
About the Author(s)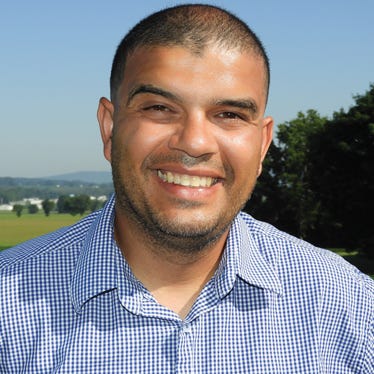 Editor, American Agriculturist
Chris Torres, editor of American Agriculturist, previously worked at Lancaster Farming, where he started in 2006 as a staff writer and later became regional editor. Torres is a seven-time winner of the Keystone Press Awards, handed out by the Pennsylvania Press Association, and he is a Pennsylvania State University graduate.
Torres says he wants American Agriculturist to be farmers' "go-to product, continuing the legacy and high standard (former American Agriculturist editor) John Vogel has set." Torres succeeds Vogel, who retired after 47 years with Farm Progress and its related publications.
"The news business is a challenging job," Torres says. "It makes you think outside your small box, and you have to formulate what the reader wants to see from the overall product. It's rewarding to see a nice product in the end."
Torres' family is based in Lebanon County, Pa. His wife grew up on a small farm in Berks County, Pa., where they raised corn, soybeans, feeder cattle and more. Torres and his wife are parents to three young boys.
Subscribe to receive top agriculture news
Be informed daily with these free e-newsletters
You May Also Like
---