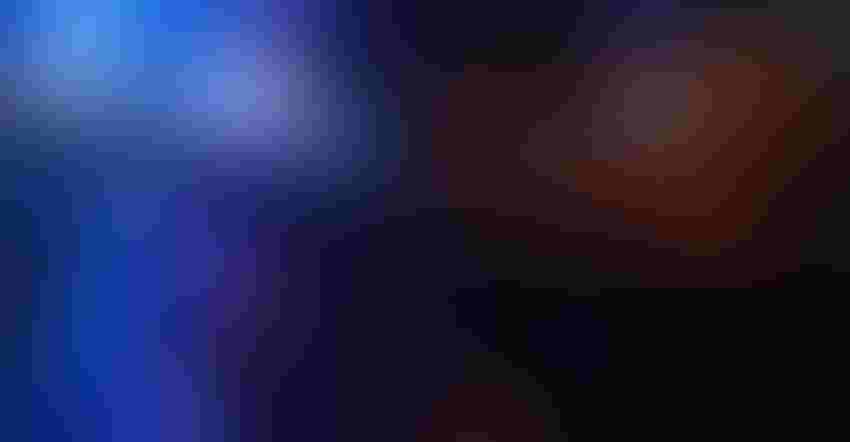 TRADING TECH: The bright lights of the trading floor aren't for farmer risk management plans. Cargill has launched a new program that can take some of the emotion out of your grain marketing strategy.
leungchopan/Getty Images
There's a risk management challenge that hangs over the grain market. About two-thirds of farmers sell in the bottom third of the market, but Cargill has a new product it wants to help change that.
The Cargill agricultural supply chain, whose focus is to buy grain from farmers to meet global grain, wants to work more closely with farmers and their marketing plan, says Ben Kuznia, Cargill product line leader.
"We've learned over the past few years that if we have a better partnership with farmers, we'll have a better chance to buy their grain," Kuznia notes. Cargill's new product to help with that process is called Portfolio Builder. 
Kuznia explained that Portfolio Builder uses a diversified approach to grain marketing. "Farmers are no strangers to diversification; they diversify with their seed varieties and crop rotations," he says. " But when it comes to how and when they're marketing grain, they are hardly diversified at all."
Based on data, Cargill has seen that almost 70% of farmers are selling their grain to Cargill in September, October or November, which tends to be the bottom third of the marketing year. "Perhaps they have cash-flow needs at harvest, or there are logistical restraints that get them moving the grain off the farm," he adds. But at that time of year, prices are historically lower.
Portfolio Builder takes a different approach. Farmers can work with a Cargill representative to put a portion of their annual crop into this unique risk management contract for automated pricing. The tool uses four proven risk management strategies in combination to create a final futures price for grain that's contracted. Cargill claims that over the past five years, Portfolio Builder would have exceeded 85% of its average customers' pricing from traditional sales. That's a high win rate.
Breaking down the portfolio
The new tool has four components. To make it simple, if a farmer had 40,000 bushels to commit, a quarter would be moved through each of the components. Here's a look at the four components – Averaging, Floor, Enhance and Target:
• The Averaging component will price your grain daily during the spring when prices historically are higher than other times of the year – March through June.
• The Floor component establishes a minimum price you receive for your grain during the growing season, with the potential to capture higher prices through harvest. The floor component is established in early summer, and there's the potential for upside through October.
• The Enhance component provides opportunity to price a portion of your grain at a potential premium to the market. This starts March 1.
• The Target component sets a target price based on estimated production costs adjusted for profitability, and it automatically prices if markets reach the target price by the end of June. Those production costs come from accredited university cost of production estimates for the current year.
Kuznia explained that once growers put their grain in the Portfolio Builder, they can watch the price throughout the seasons. "You can keep track of the grain just as you would an investment fund," he says.
During some historical modeling of this marketing approach, Kuznia says that in the first five years, there was an average price premium over 85% of the cash or NBE (no basis established) sales made to Cargill. In the case of corn, Portfolio Builder would've exceeded 90% of the sales or added an average 41 cents per bushel higher than the average farmer sale; for soybeans, 79% were higher, showing a 61-cent benefit.
"A farmer could do this on their own," Kuznia says. "But for complex strategies, we find at a certain point, farmers just step back. With this approach, the farmer can take advantage of these tools more easily. In many cases, farmers don't have a plan, or even worse choose a 'do nothing approach' – which is not a good strategy."
Enrollment runs through March 1. On that date, the four components in the contract will start mechanically pricing the grain. This system is built on historical modeling and back-testing – removing the emotion of making marketing decisions, yet complementing a managed contract like the company's ProPricing plan. For a portion of your crop, this system offers potential diversification to any marketing plan. Learn more at cargillag.com or on Twitter at @cargillgrainus.
Subscribe to receive top agriculture news
Be informed daily with these free e-newsletters
You May Also Like
---