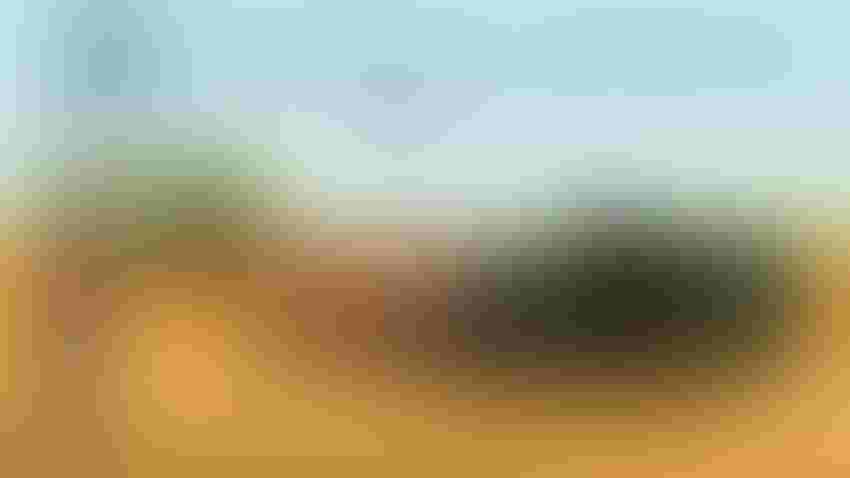 AUTONOMY INTEREST: This 'farm of the future' image is a little far-fetched now, but interest in autonomy keeps rising. The Farm Progress PANEL offers a look at interest in automating specific tasks on the farm.
Scharfsinn86/iStock/Getty Images Plus
Bringing total autonomy to agriculture is gaining interest from specialty crops in California to corn and soybean country in the Midwest. The lack of labor, long a driver for farm innovation, is becoming worse, pushing farmers to consider ways they might get work done without a driver in the cab.
There are more autonomous machines on the market, and companies offering kits to automate some existing machines. For the latest Farm Progress PANEL the focus was in determining what tasks a farmer might choose to automate first. The choices are some topical areas already covered by Farm Progress, for machines that are likely in the works.
As we often do with the PANEL, we got some added responses beyond the list provided. A small number of producers responded they wouldn't automate any of the listed choices. They had their own idea of what they'd automate first, always possible. Or they never want to see autonomy take them out of the cab.
One respondent offered that bookkeeping should be automated, and says they like running equipment. It's the chore of pulling together the numbers that is the issue.
And there was a respondent that commented "all of the above." There are farmers out there that would take a more hands-off approach if possible.
For this panel we asked the following: Here is a list of tasks, pick the one you'd most like automated first. The choices included stacking/arranging bales, mowing, tillage and spraying. The responses are interesting.
The lowest task of interest to automate was mowing, where just over one-tenth of readers picked this choice. That may be because they like mowing, a task that can be rewarding. Or it's such a small part of what they do this group chose other priorities. Robotic mowers are becoming more popular for urban homeowners with Roomba like machines cutting the lawn, and at CES there were machines on display that cover more than a single yard. One manufacturer even had robot mowers that could cover one acre on a charge, but could be "swarmed" to cover more ground. Farm mowing, on the other hand may be in the works too, but is a much bigger chore with hay-making.
Next up was tillage with about one-fifth responding they would automate that task. Tillage is time-consuming but perhaps requires less skill that other tasks on the farm. This chore is being automated by several manufacturers from John Deere to Sabanto, offering autonomous tillage options. It's a task that requires less precision than planting or spraying, and one that more autonomy companies may take on.
One choice on the list is based on a prototype Farm Progress has already profiled from Vermeer, a driverless machine that will arrange bales in a field. That task, considered boring by many who raise their own feed, was of interest to about a quarter of the folks.
It appears the top job farmers want to see turned autonomous is spraying. This precision chore is also time-consuming with 45% of respondents, nearly twice the next level answer, interested in driverless spraying.
The responses to this PANEL show farmers are interesting in autonomy, and perhaps a future autonomous sprayer might be a good target for innovators. Thanks to those who responded.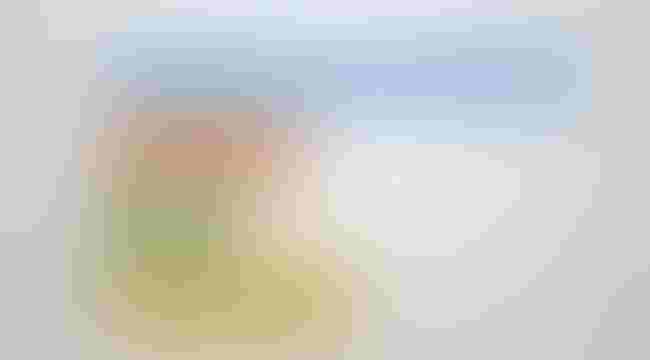 Let your voice be heard
The Farm Progress PANEL is your chance to share your thoughts on key issues. To take part, start by signing up for our daily mobile text service Farm Progress NOW. To do that text FARM to 20505 and be sure to respond to the text that follows we have a double opt-in system to make sure you're signed up.
Later in one of our daily update texts we'll provide information about how to sign up for the PANEL. And thanks to the respondents for helping us out. And if you're already part of the PANEL, be sure to respond when that text comes. It just takes a moment to respond with your answer number.
Note: The Farm Progress PANEL is an opt-in SMS-based group. If you are a part of the panel, you may text STOP to unsubscribe.
Subscribe to receive top agriculture news
Be informed daily with these free e-newsletters
You May Also Like
---