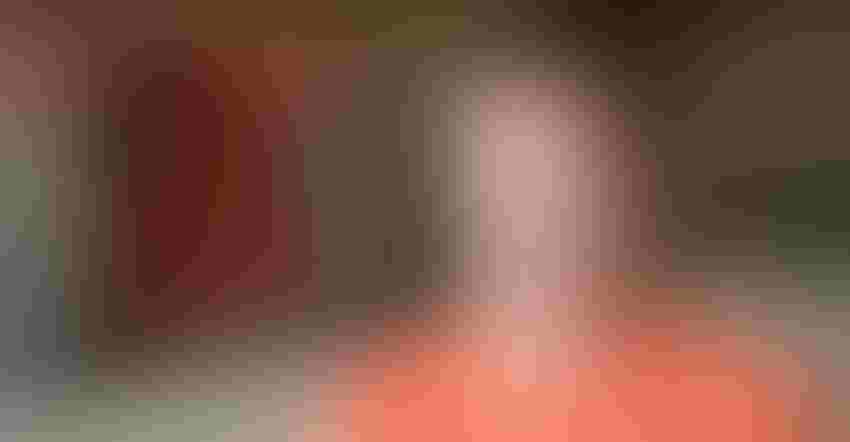 COLLECTING DATA: Farmobile CEO Jason Tatge says the Farmobile Passive Uplink Connection makes it easy for farmers to collect data across multiple equipment brands and upload it to the Farmobile Index by region. The data helps provide users a daily snapshot of state-level progress in planting and harvesting.
Courtesy of Farmobile
Scott Bradford farms near Chanute in southeast Kansas and stores most of his grain on the farm to take advantage of the best marketing opportunities.
That's why he became an early subscriber to independent data company Farmobile. Bradford has worked with the company as a beta tester of its products, including the Farmobile Index for Planting, which was introduced in the spring, and now the Farmobile Index for Harvest that has just been released after a year of testing.
"It was somewhat limited last year, but it was interesting to track harvest least especially with the late planting a year ago," he says. "This is a valuable tool for me to get a marketing heads up. Plus, it's just kind to fun to watch the progress of planting and harvest in full time.
"I always pay attention to the USDA survey reports, but those lag really far behind reality. What Farmobile gives me is a chance to follow the harvest day by day in real time."
Jason Tatge, CEO of Farmobile, says subscribers get a Plug and Pay device that allows data to be collected across multiple equipment brands and platforms with minimal effort.
"Farmers can share that data with their agronomist and track how well their crops responded to management practices as well as providing data that enables Farmobile to aggregate the progress of their own harvest season with other farmers in their region or state," Tatge says. "Then Farmobile publishes a state level number daily that tracks the progress of harvest."
"Subscribers get a good idea of just how much has been harvested and where, but we don't collect an individual identification and there is nothing in the data that enable a user's individual yield results to be identified. What we release is a pool of all the data, And the data is only available to Farmobile users. It is not released to the public."
Farmobile is available all across the U.S. and Canada and has subscribers in 22 states. On Sept. 9, it was named the AgTech Yield Forecasting Solution of the Year by the AgTech Breakthrough Awards. Farmobile also won Blockchain-based AgTech Solution of the Year for the Farmobile DataStore exchange, which runs on blockchain.
An annual subscription to Farmobile, which includes access to both the Farmobile Index and Farmobile DataStore, costs $1,250.
"If row crops are being grown there, we want to have coverage there," Tatge says. "But we have the heaviest concentration of subscribers in Kansas and Missouri because of our location in Kansas City."
Tatge says he sees Farmobile as an "easy button" to data collection.
"From what we've learned, about 10% of growers are very efficient at collecting data and about 90% are not collecting nearly as many details as they could," he says.
Farmers just plug the Farmobile Passive Uplink Connection device into a piece of equipment and it records details like idle time, fuel consumed, the path of the machine, how much seed goes into the ground, the precise location of seed and what crop protection products are used. The idea is to make collecting and organizing data simple and easy to share with each farmer's own trusted advisers.
Tatge says he thinks the upcoming fall harvest will be challenging because much of the crops are going to be ready for harvest at the same time.
"In most years, we have corn ready to harvest in Arkansas probably six weeks ahead of central Minnesota," he says. "This year, it's looking like that is going to be very compressed. I can't remember a year when we had so much commodity coming off at the same time. Transportation and storage are going to be challenging and I think we're going to see some really interesting widening in basis levels. The farmers who have the daily index numbers are going to have an advantage for marketing."
Subscribe to receive top agriculture news
Be informed daily with these free e-newsletters
You May Also Like
---