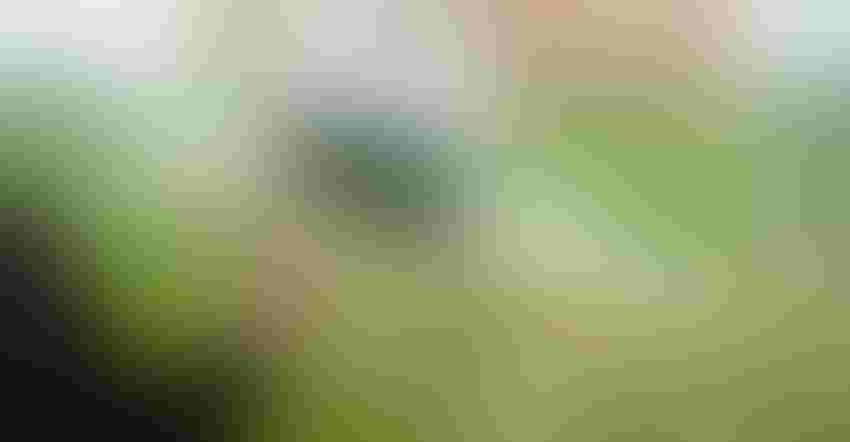 PUTTING DATA TO WORK: Farmers Edge has upgraded FarmCommand with a fleet management program and InsurTech for insurance reporting. These tools can enhance management data, and they offer the potential to enhance efficiency.
Ekkasit919/Getty Images
There's a growing momentum in the ag-tech market, where the data farmers collect can be put to greater use. On top of that, developers are looking at ways they can capture data, manage them and put them to work for your farm business. Farmers Edge got its start nearly 15 years ago, when two agronomists looked beyond variable-rate agriculture and saw an opportunity. From that germ of an idea, FarmCommand was born.
This platform is the base for collecting information, processing daily satellite imagery, predicting plant growth stage by field based on weather and image information, and helping farmers make decisions — but there's always something more to add. The newest additions to FarmCommand including a fleet management program and InsurTech, a system for gathering your farm information in a way that not only helps reduce your need to go to the Farm Service Agency office, but also provides insurance support in global markets.
Taking on the fleet
Fleet management is often thought of as a need by dealers and custom applicators who are managing a range of machines to get work done. But as farms get larger, keeping track of tractors, trucks, grain carts and other pieces of equipment at work is becoming a fleet issue, too. "Fleet management is going to be different for different folks," says Wade Barnes, co-founder of Farmers Edge. "Some of the larger farms, we realize, are collecting a lot of data on planters, sprayers, combines — and we realize that on a lot of farms, there are other pieces of equipment not connected to the CANBUS."
That "BUS" is the data network Farmers Edge connects to on tractors and combines. But customers are looking for more, which has driven the company to develop CanPlugX, an onboard diagnostics device that can work with the FarmCommand software to capture data from grain carts, delivery and service vehicles, irrigation systems and other hardworking machines.
Barnes notes that the company was getting more requests from farmers who were familiar with its original CanPlug product and FarmCommand. "Farmers would say 'I'd love to have a CanPlug on two pickups, or monitor my irrigation better,'" he says. "We realize that as more farms get connected, they get hooked on getting this kind of information."
The key, says Ron Osborne, Farmers Edge chief strategy and product officer, is connecting that unit to a sensor that can deliver key information. "As a product, a CanPlug is a telematics device with a cellular modem, a motherboard, Bluetooth, Wi-Fi — it's a computer — but then you say, what makes it different to connect a tractor versus a center pivot?" he notes. "The difference then becomes other peripherals or sensors."
Essentially, CanPlugX will interface with various sensors to provide key information into FarmCommand for decision making. As Barnes noted, as those data streams become more available, farmers are finding ways they can use that information to become more efficient. CanPlugX is also going to be popular with dealers who will track sprayers and applicators, and be able to share information from Farmers Edge to customers.
The future for this device, when used in other types of vehicles beyond tractors or combines, is the ability to offer services like improved routing or dispatch. Good for dealers, but perhaps better for farmers trying to keep a combine rolling as semis move from field to elevator. "I'm in my office talking to you and looking at a whiteboard with a range of new ideas we're bringing to the platform," he says. "In the case of moving machines efficiently, Google makes that pretty easy. That [routing feature] is not in the far-flung future."
Insurance and reporting
Farmers seeking financing also often need insurance. Banks these days demand that farmers lay off some of their risk by covering their crops. And in North America, the crop insurance system is an established model. But Farmers Edge works globally, and its work on finance and insurance elsewhere is going to bring benefits to all customers.
"In other parts of the world, farmers getting a loan is not a 2% interest proposition, it's 6% or7% and higher — and those lenders want the farm insured," Osborne says. "But insurance is difficult to get for some farms because there is not data available to underwrite the farm."
Osborne explains that when a farmer starts using a tool like FarmCommand — which digitizes the operation, bringing in weather data from the field, soil data, yield history and real-time awareness of what's going on at the farm — there is more information for those global insurance underwriters.
"We create the underlying datasets and build the infrastructure for insurance to use to underwrite — and underwrite properly — those farms. In the past, insurance was too expensive because of lack of information," he says.
With the data, the farmer can now get insurance at a reasonable rate, and that helps get lower-cost funding. It's important in countries like Brazil or Argentina, for example. But what's the value in the United States?
Avoid FSA office visit
"Farmers don't like to make a trip to the FSA office," Osborne observes. "That CanPlug is already recording the datasets for acreage reports for the Risk Management Agency, and you can process actual yield data for a production report."
InsurTech is an addition to FarmCommand that will prepare information the farmer has already gathered through in-season use for reporting for insurance and other farm program purposes. Insurance agents who connect with this platform will also have a competitive edge, because they can provide improved service for crop reporting and enhance their claims service.
FarmCommand gets daily satellite imagery. Combining these images with weather data if an event happens, the system can alert the farmer (and the agent, if permission is granted) of a potential claim. Osborne explains that the insurance industry spends a lot of money with adjusters going to the field; this system can provide reliable field damage information for agents to report, and better target their time in managing claims.
This is just a start. Earlier, Farmers Edge announced a partnership with Partner Re, a reinsurance company, which will potentially mean new private insurance products becoming available to the markets that use this data. It's an addition to the platform that many farmers may welcome.
Learn more about fleet management and the new InsurTech product by visiting farmersedgeusa.com.
Subscribe to receive top agriculture news
Be informed daily with these free e-newsletters
You May Also Like
---