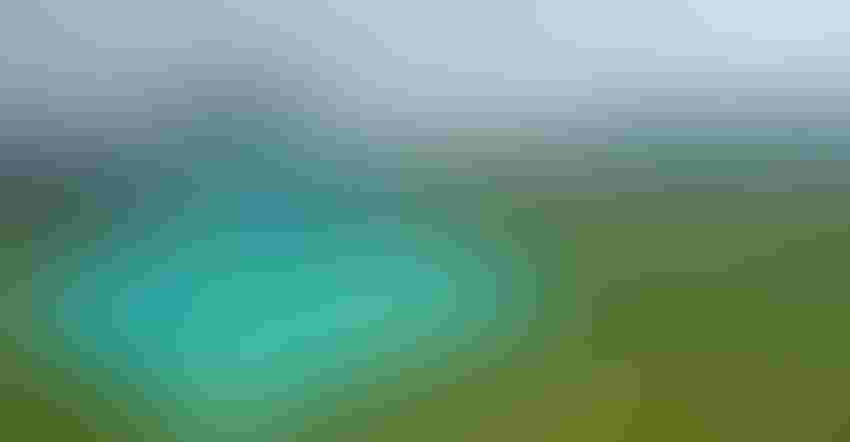 COLLECTING DATA: Intelinair is using drones, airplanes, satellites and farm equipment to capture data, then developing a virtual farm field. The company provides alerts to farmers when weed or pest pressure mounts.
Ekkasit919/Getty Images
Big data, machine learning, artificial intelligence. Over the past decade, these have become some of the biggest buzzwords in the tech industry. They touch our daily lives — think voice and facial recognition on smartphones. These same technologies are making bigger strides in the agriculture industry. 
Just a year ago, Jennifer Hobbs made the climb to the top of a silo. Next to her was a farmer. The two looked out over the field. "This is how he scouted his field and optimized his management decisions," the director of machine learning at Intelinair told the group of women gathered for the Women in Agribusiness Summit. "That was before he got AgMRI."
Data collection
She explained that humans are limited to the visual spectrum. "And from decades of research and agronomy and crop science, we know important information lives in the infrared spectrum as well," Hobbs said.  
Hobbs and her team use high-resolution aerial imagery, machine learning and computer vision to detect patterns of interest across the fields and deliver alerts to farmers, so that they can see issues before they are a problem. The system is known as the ag intelligence platform AgMRI.
Farmers can see the status of fields at a glance, and then identify fields that have issues with weeds, water, weather fertility and many other problems. Intelinair collects data from satellite planes and drones multiple times over the course of the season.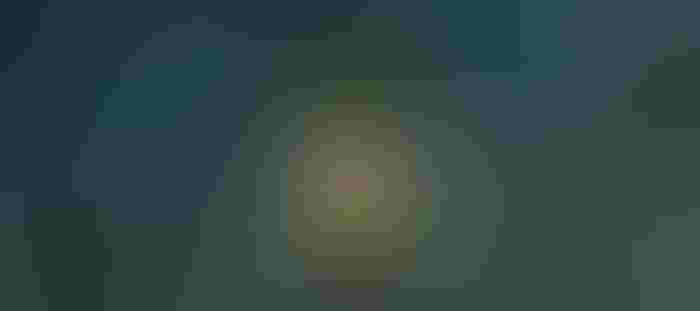 LAYERED LOOK: A layered approach to data allows Intelinair to predict trouble areas before it becomes a problem on farm fields.
That information from the imagery is combined with other sources of data, such as equipment data, weather, soil type, typography and more to form the basis of a virtual model of the field that captures all of the important features and properties of the field.
Then they use machine learning, computer vision deep learning, to extract patterns of interest around information such as crop type, nutrient deficiency, growth stage and equipment patterns.
"All of this information can be extracted automatically and used to deliver insights to the farmer," Hobbs said. "These patterns are fed into our learning engine, which can then be consumed through our digital platform. In 2021 alone, Intelinair collected more than 500 terabytes of image. Images across 100,000 fields. More than 5 million acres flown 13 times over the course of the season. From this, we were able to generate over 900,000 alerts that were delivered to users."
Why is this important? More data increases learning. Learning improves algorithms, and algorithms help farmers.
Data-driven solutions
For example, during the growing season, areas of the field can be identified for incomplete emergence, and those areas are used to generate a prescription map for targeted replants.
"We can detect different densities of weeds, and again feed this information to your equipment for pesticide for herbicide treatment," Hobbs added. "And during the late season, we identify areas of variable drydown so that you can time your harvest perfectly."
Back to the farmer who used to scout his field from the top of a silo. From the ground, he knows his field incredibly well. He has decades, if not generations, of knowledge about this farm, Hobbs pointed out.
"He has affectionately named it the moon field, because of this silly appearance that it takes is a result of perennial water issues," she said. "With machine learning, we're able to detect and quantify those wet areas of the field that are problematic and send those alerts directly to a smartphone."
In 2020, AgMRI detected areas of low emergence that could be targeted for replant. Just a half-inch of rain led to almost 83 acres of his 149-acre field needing to be replanted. So during the offseason, the farmer decided to make a major investment decision and install ditching on his field.
"He used the information from our imagery, typography and other layers of our digital twin to identify just what needed to be done. That same field in 2021 had zero acres of replant and yield estimates 20% to 30% higher than previously," Hobbs added. "Now with AgMRI, he's able to justify that upfront investment that he made and quantify his ROI."
Big data, machine learning, artificial intelligence, those aren't just buzzwords to Intelinair, Hobbs said. "We're using these technologies to deliver insights and intelligence to the agriculture community to improve efficiencies and maximize your management decisions."
Subscribe to receive top agriculture news
Be informed daily with these free e-newsletters
You May Also Like
---