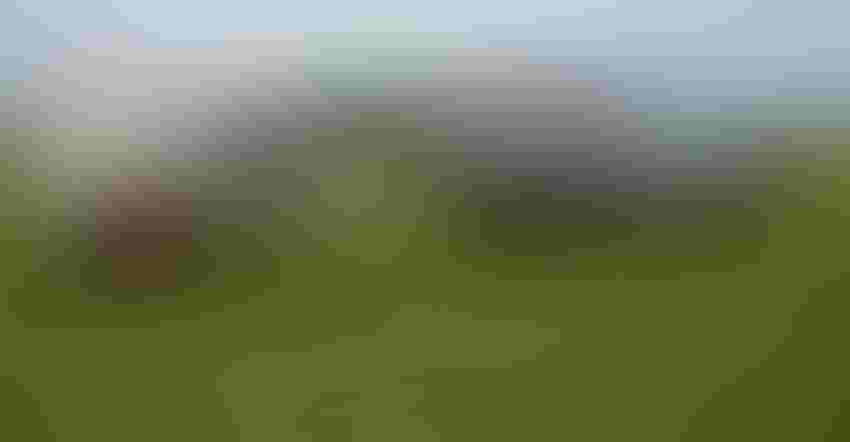 SAMPLER IN TOW: The Falcon Soil Sampler, seen here being pulled by a pickup truck, was developed in 2013 by North Carolina farmer Allan Baucom.
Precision agriculture technology has come a long way over the years, but no two farms are the same, especially when it comes to the soil.
If you want to apply varying amounts of fertilizer in different parts of your field, you need to know what amount of nutrients are already in the soil and what's actually needed.
That's where machines like the Falcon Soil Sampler come into play. The machine is designed to pull a high number of soil samples in order to give a more accurate picture of soil conditions in a given field.
The technology was developed by North Carolina farmer Allan Baucom in 2013. It was officially introduced in fall of 2014.
But it's been rarely used on farms in the Northeast, according to Kevin Keenan, precision farming specialist with Growmark.
"I think it's an emerging technology, but as of right now there is not a lot around," Keenan said at a recent demonstration of the Falcon in New York state.
The machine, towed by a pickup truck travelling up to 12 mph, includes a 5-foot stainless steel drum that collects and mixes cores about every 15 feet. A probe on the drum, which looks like a cone, is between 4 and 12 inches depending on the depth of the core sample, according to the company's website. The replaceable tip on the probe deposits the samples into the drum.
After all cores are taken, a 12-volt motor raises and rotates the drum to mix the soil. The machine then moves to the next site, according to the website.
A stainless-steel funnel then takes the samples and puts them into a prelabeled sample bag or box located in a 12-position keyed carousel.
"We're getting high-quality samples due to the quantity of samples," Keenan said. "It's GPS onboard the truck, so we're georeferencing samples as we go. Samples are sent out to a lab. We then bring them back in and make recommendations from there."
Keenan said the machine can be used on fields of any size.
"We do anything from 5- to 10-acre grids all the way down to half-acre grids. That depends on what the grower is looking for," he says. "Any farm that is soil sampling there would be a fit for it. That's just about everyone. It improves the soil sampling process."
Subscribe to receive top agriculture news
Be informed daily with these free e-newsletters
You May Also Like
---