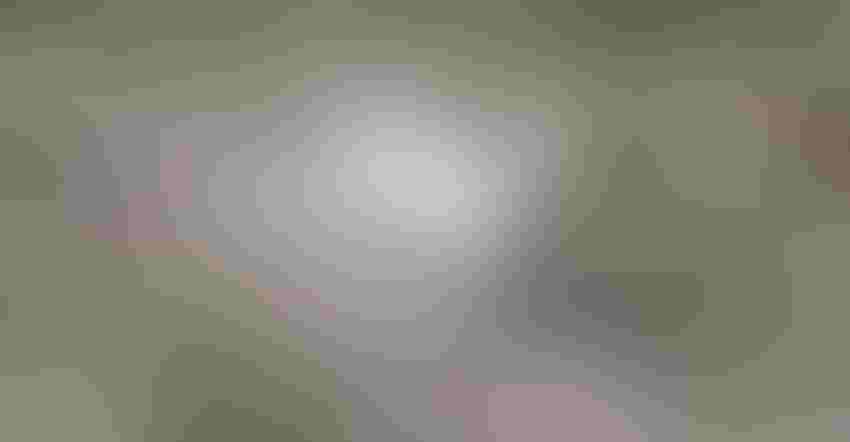 READY TO FLY: This simple drone can provide real-time images of fields that you can't get just walking on the ground. Larger drones equipped with spray tanks can apply fungicides and insecticides.
Tom J. Bechman
You may benefit from drones whether you own one or not. Now past the "gee whiz" stage, various drones are finding a home in farm fields.
Drones helped AgriGold agronomists conduct fungicide efficacy trials with their corn hybrid lineup this summer. They're also using drones to spray micronutrients, gauging which hybrids perform better with various combinations.
"Drone applications provide a quick, easy way to test multiple fungicide and micronutrient mixes in a replicated environment," says Ron Roling, an AgriGold agronomist. He notes that AgriGold is not in the fungicide business, but drones help the company focus on collecting data to support customer decisions in their own fields. Visit agrigold.com.
Essential agronomist tool
Brian Shrader, a Pioneer field agronomist, puts the drone alongside the shovel as an important tool for agronomists. He and other Pioneer agronomists use drones to obtain highly accurate stand counts in corn, both in fields and plots. Field observations aid farmers with replant decisions. Stand counts in field trials increase accuracy of field reports and help agronomists improve yield potential.
Early stand assessment from the air via drone feeds into automated stand assessment reports. Later, drones help agronomists generate variable-rate prescriptions on the front end and eventually quantify the benefits of treatments. Pioneer is a brand of Corteva Agriscience. Visit pioneer.com.
Digital farm management
Farmers National Co. and Bayer's Climate FieldView team up to offer increased digital management of farms for landowners and tenants. Farm managers within Farmers National Co. can access digital ag tools to complement collaborative efforts among landowners, tenants and themselves.
Farm managers will gain access to real-time field-level weather information, satellite imagery and data entry for field operations. The goal is providing efficiency and transparency for landowners and tenants, says Ron Dunker with Bayer Crop Science. Visit farmersnational.com.
Ultralow-carbon fuels
Sustainable Oils Inc., owned by Global Clean Energy Holdings Inc., is serious about turning non-food-grade camelina into an ultralow-carbon renewable fuel. The company announced a joint licensing agreement with Corteva Agriscience and the Broad Institute of MIT and Harvard for use of CRISPR-Cas9 gene-editing tools.
The agreement will allow Sustainable Oils to incorporate new traits such as high oil yield, quick maturity and herbicide tolerance into varieties. Gene-editing technology allows changes to be made more quickly and cheaply, moving better varieties toward the field faster. Visit broadinstitute.org.
Farmer-based biologicals study
What are farmers saying about biological-based products? "Biologicals: Farmer Value, Perception and Potential" is an ongoing study aimed at gathering answers. The research effort got a shot in the arm when four large commercial players in the biological product market signed on.
Cam Camfield, CEO of Stratovation Group, the entity heading up the study, announced that Meristem, BASF, Indigo and Pivot Bio are supporting the effort. Other groups already supporting it include the Agricultural Retailers Association, DC Legislative and Regulatory Services, and The Fertilizer Institute. Visit stratovationgroup.com.
Biostimulant news
Meristem Crop Performance Group made news by announcing a strategic product development and marketing alliance with Stoller. The new alliance will focus on distributing Stoller's biostimulant technology through Meristem's network of dealer-partners. Learn more at meristemag.com and stollerusa.com.
Subscribe to receive top agriculture news
Be informed daily with these free e-newsletters
You May Also Like
---