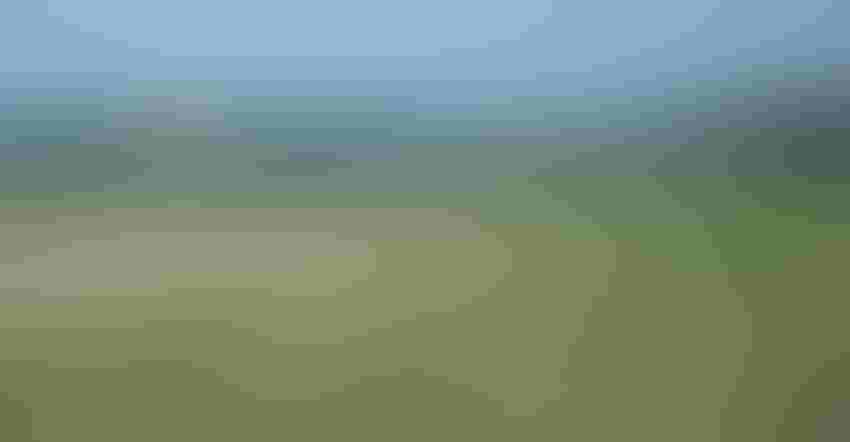 GOOD NEWS FOR APPLICATORS: A scientific discovery about measuring droplet viscosity could someday make aerial applications more effective and safer.
Tom J. Bechman
It's not every day when a scientific discovery published in the Physical Review Letters has relevance to your farm. A basic science discovery announced recently at Purdue University is the exception.
Osman Basaran in Purdue Chemical Engineering figured out how to calculate surface viscosity of a droplet by looking at how it stretches. He notes that a picture taken of a stretched droplet provides values to put into a simple math formula that delivers surface viscosity measurement.
What's the big deal? Scientists have searched for decades to find a way to put numbers with surface viscosity of droplets. Not being able to measure viscosity exactly put limits on machines and engineers. Those machines range from farm sprayers and aerial application equipment to 3D printers.
Eventually, this discovery may result in a commercial measurement tool for droplet viscosity. This discovery won't affect spraying performance this year. But down the road, it could lead to better spray droplet control. You read it here first!
New soil health test
Soil health tests are not new. Various laboratories have offered tests for over a decade. There are a handful of labs in the U.S. that follow different protocols to arrive at soil health ratings. The problem is interpreting the results. It's especially disheartening if you receive results that don't rate your soil health very high, even though you no-till and use cover crops. Sometimes this is a function of what type of microbes the lab's formula measures.
Meanwhile, A&L Canada Laboratories Inc. introduces a new soil health test called the VitTellus Soil Health Test and Report. It's designed to measure levels of functional soil microbes associated with improved soil health and better crop yields, developers report. Learn more about this new test option at alcanada.com.
Simpler grain cart unloading
Ag Leader will release its new grain cart connectivity feature, called CartACE, after a year of beta-testing. It's powered by Ag Leader's InCommand display, and gives the person operating the grain cart assistance while unloading a combine on the go.
The goal wasn't to replace the person in the seat of the tractor pulling the grain cart, but instead to make the job easier and give him or her more skills. Coupled with InCommand, CartACE generates a guidance line alongside the combine for autosteer to follow. It also includes a grain tank counter, which allows the cart operator to know how quickly the combine's grain tank is filling. That lets him or her be more strategic about being in the right place at the right time. Visit agleader.com.
RoGator drop tubes
Agco now offers a drop tube kit for RoGator AirMax Precision R1/R2 application equipment. Because these machines are sometimes used to apply fertilizer in-season and to seed cover crops into standing crops, Agco elected to introduce these new drop tubes. The goal is to better direct both fertilizer and cover crop seed below the crop canopy where it belongs. Visit applylikeapro.com.
Self-leveling loader
John Deere just introduced the Mechanical Self-Leveling Loader option for loaders suited to compact utility tractors. The new option keeps the loader level as it's raised by the operator. This reduces the chance of material falling backward off the bucket toward the operator.
This option applies to loaders for John Deere 1E, 1R, 2R and 3E compact utility tractors. Learn more at johndeere.com.
About the Author(s)
Subscribe to receive top agriculture news
Be informed daily with these free e-newsletters
You May Also Like
---