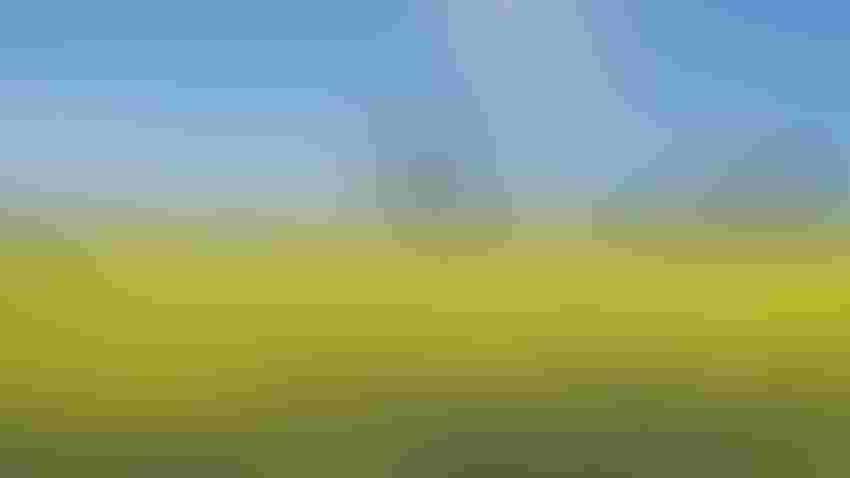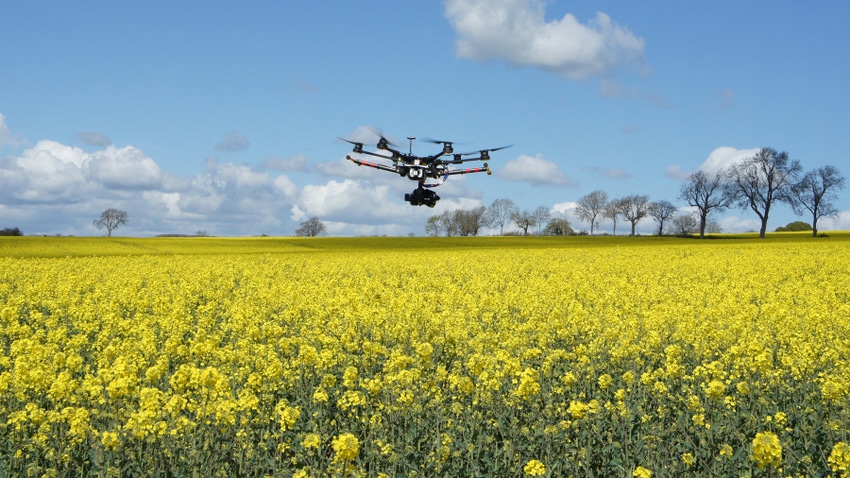 CHANGE: Understanding the effect of new technologies or production practices on crop yield and quality is critical in driving profitable and sustainable change.
Richard Newstead/Getty Images
By Ron Baruchi
The agricultural industry looks much different today than it did hundreds of years ago. Mechanization changed agriculture's reliance on human labor and horsepower. The Green Revolution harnessed selective breeding, allowing more grain to be produced per acre.
Over the past few years, this change has continued, with an increasing focus on sustainability worldwide, changing farming policies to support this, and an increasing spotlight on digital agricultural tools to bring this change about.
In 2023, we'll see an increasing number of familiar challenges being addressed with new technologies. While mechanical technologies continue their development, it's the digital technologies we will see driving the most change within agriculture.
Below, I'll dive into four of the largest upcoming agro-informatics trends I see coming in 2023 and beyond:
1. Increased production to meet global needs. By 2050, the Food and Agriculture Organization estimates we will need to produce 60% more food to feed a world population reaching nearly 10 billion. Even if we hit that mark, 300 million people will still be grappling with food scarcity.
Developing countries will play a key role in this global food supply. Today, countries such as the Philippines and Colombia are setting records for U.S. exports. In 2023, developing countries will continue to account for most of the growth in U.S. agricultural exports.
As indicated by the Farm Service Agency, there will be 1.2 million fewer acres dedicated to corn production in the U.S. As a result, farmers will need to have significantly higher yields from their land to meet the needs for ethanol, animal feed and food with the growing global population.
In the past few years, the agricultural industry has been severely affected by extreme weather events, COVID-19 supply chain disruptions and worldwide economic concerns. These factors will continue, and more will join, carrying the potential to shift the reality of 2023 from these projected outlooks.
2. Increased use of AI-based digital tools. As technology adoption grows, the digital age in farming continues to thrive. From measuring soil nutrient levels to monitoring irrigation and the use of drone imagery to map and estimate disease presence, artificial intelligence will become a constant presence in agriculture productions of all sizes.
Global spending on smart technology and connected systems in the ag space is projected to triple in revenue by 2050. That includes AI and machine learning. AI spending alone is predicted to grow at a compound annual growth rate of 25.5% between 2020 and 2026, eventually reaching $4 billion, and with it, the capabilities of these technologies will grow.
Closely related, synthetic data is often used to validate AI models. Based on real-world data, and created by a model that uses the parameters of real-world data sets, it can be used to create a "digital twin." This synthetic digital twin emulates real life, which can be particularly helpful in agriculture, where variables like soil types and weather conditions must be understood for real-world applications.
With so much potential, use of this will increase, with Gartner predicting its use will outpace real data in AI models by 2030. Already trending in other industries, synthetic data is on agriculture's waiting list for 2023.
3. More precision agriculture use, primarily to decrease costs. Precision agriculture harnesses smart, connected technology systems to improve grower outcomes. Growers can save time, money and resources — all at a premium in today's world — with tools that support crop monitoring and targeted crop nutrition plans. 2023 will unveil exciting updates in the precision ag space.
In 2023, using precision AgTech tools for precise fertilizer application will be more important than ever, driven by rising fertilizer costs. Fertilizer costs have increased the most of any input in 2022, with projections that this will further increase over the coming year. With these increasing costs, precision ag and digital tools for fertilizer use are increasingly becoming a worthwhile investment.
4. A continued focus on sustainability. Sustainability isn't a new trend or topic in 2023, but it's a safe bet companies will double down on their efforts. To do so, they'll need to quantify their impact on sustainability. The agriculture industry will have similar opportunities to engage in sustainability efforts with renewed vigor.
Along with positively affecting the environment, financial benefits of environmental sustainability also exist. As well as the numerous carbon markets available for U.S. producers, USDA's Natural Resources Conservation Service is offering technical assistance and financial support for improving air quality, conserved ground and surface water, soil health, improved or created wildlife habitat, and more.
Staying abreast of all the changes in the agriculture industry can be a challenge. However, with pressures from a changing climate and growing population, adapting is necessary.
Quickly understanding the impact of new technologies or production practices on crop yield and quality is critical in driving profitable and sustainable change. Reviewing available research can help to create crop models to predict plant growth and development.
Better yet, conducting your own research through field trials can give more accurate results for your own practices, soil type, climate, etc. This is another area we see expanding, and for good reason, as farmers become increasingly invested in getting the most out of their land.
Ron Baruchi is CEO of Agmatix.
Subscribe to receive top agriculture news
Be informed daily with these free e-newsletters
You May Also Like
---