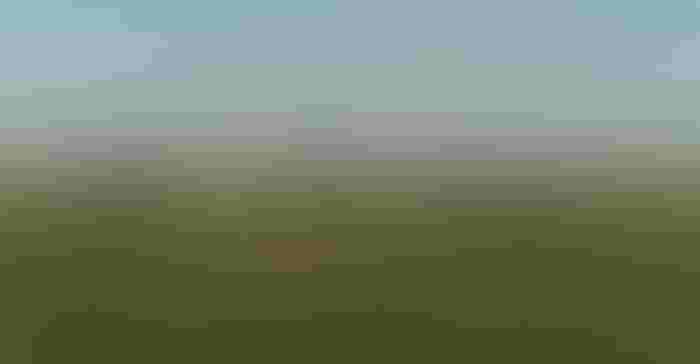 Twenty years ago, if someone had told you that your tractor could drive itself across the field, with or without you, you likely would have laughed it off as science fiction. Yet autosteer has become the norm, with autonomous tractors in the wings. But raising livestock without the stink? No way!
It's happening. Natural Prairie Dairy, a 3,500-cow organic dairy in Newton County, Ind., has partnered with Sedron Technologies of Sedro-Woolley, Wash., in the development of the Varcor system, which turns dairy waste into aqueous ammonia, solid nitrogen-phosphorus-potassium fertilizer and clean water. And all without the smell!
"We just kind of stumbled onto this," says Natural Prairie owner Donald De Jong. "As we looked for the next greatest thing in manure handling, we met Sedron owner Peter Janicki, who had worked with the Bill and Melinda Gates Foundation on a system to process human waste in third-world countries.
"As we looked at how this could be applied to animal agriculture and dairy, we asked ourselves, 'Can we make clean water and great fertilizer out of our manure, and do it economically?' This is the first time we've found something that looks like it's going to work."
How Varcor works
Varcor technology is a completely different system from anaerobic digesters currently used on many large dairies. Although Varcor is a complex system, the simple explanation is that the process uses mechanical vapor recompression, similar to that of a milk powder plant. After bedding sand is removed from the slurry, the stream is fed into the Varcor process, where it's boiled. Aqueous ammonia is separated from now-clean water as it cools, and large fiber is dried and converted into a dry, high-value NPK powder.
In this process, there is no smell, because the manure never has a chance to decompose. As De Jong describes it, the holy grail of the system is to prove that manure can be handled without a lagoon. And unlike with a lagoon, in this system, nitrogen in the manure never has a chance to be lost through volatilization. The end goal is not just to handle manure better, but also to create an additional revenue stream.
"We process our milk every day into butter, powder, cheese and milk," De Jong says. "And likewise, every day we're going to take our manure and process it into clean water, dry NPK powder and aqueous ammonia, which have good commercial value."
Game changer
While the Varcor system is still technically in the developmental stage, and De Jong describes his dairy's role as that of a "guinea pig," the process is nearing the finish line. As the system works out the bugs, the greater implications are huge.
"This is truly a game changer for animal agriculture," De Jong says. "This gives us the opportunity to address some of the most nagging issues in our industry that have long been a thorn in our side, as well as ultimately getting us to a net-zero carbon footprint. I've not seen anything like this in my 30 years in the dairy industry, and I'm excited and honored to be a part of it."
So when will more Varcors start showing up around the country? The system is still being perfected, but De Jong believes a spring rollout is a real possibility.
"Stay tuned," he says. "You'll be reading more about this soon."
To see photos, check out the slideshow.
Boone writes from Wabash, Ind.
Subscribe to receive top agriculture news
Be informed daily with these free e-newsletters
You May Also Like
---