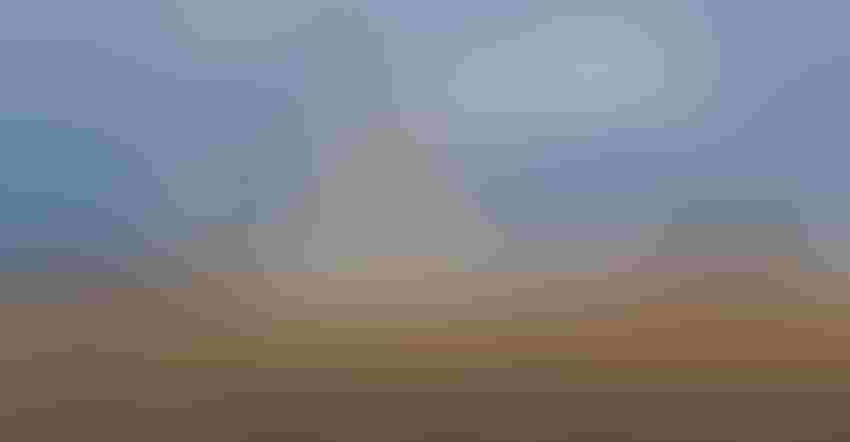 ADDING VALUE: Iowa has been a center of bioprocessing of ag products for many years.
Iowa State University, in cooperation with the city of Cedar Rapids, has released a report identifying emerging technologies that could be a starting point for increased economic activity, jobs and startup companies in the city's agricultural and bioprocessing industries.
The report is an outcome of a partnership begun in 2015 between ISU and Cedar Rapids to explore opportunities for expanding the success of the region's industries.
Cedar Rapids is one of North America's leading bioprocessing and food ingredient centers. City and university officials released the report at a press conference March 28, before the annual Celebration of Agriculture dinner in Cedar Rapids.
Exploring next steps
"This report lays the groundwork for new areas to explore in the city's bioprocessing industries," said Wendy Wintersteen, president of Iowa State University. "It's a significant step in our collaboration, and we plan to explore these areas in depth in the future as part of our university-city partnership.
"With Iowa State's core strengths in ag, biosciences and engineering and Cedar Rapids' powerhouse capabilities in processing, we believe that together we can significantly enhance economic opportunities that benefit the region and the entire state," she said.
Cedar Rapids leader in ag processing
"Cedar Rapids has long been recognized as one of the country's leading centers for food ingredient production and bioprocessing," said Cedar Rapids Mayor Brad Hart. "It is vital for us to continue to explore new and innovative strategies to enhance economic development in this key target industry. This important partnership with ISU shows our commitment to supporting existing local industries, as well as exploring future growth opportunities."
The report assesses the impact of current bioprocessing activities in Cedar Rapids, including corn, oats and soybean processing; yeast and fermentation products manufacturing; and processed food manufacturing.
For Cedar Rapids, the report noted that:
• Grain processing and bioproduct manufacturing facilities generate about $4.8 billion in revenue annually. The value of processing the raw materials of corn and oats exceeds $1.1 billion.
• The bioprocessing industry employs about 5,000 workers, with a median income 38% higher than the citywide average.
• For each job created in the food manufacturing and bioprocessing industries, four additional jobs are supported in the wider economy.
• Between 2007 and 2016, employment in food and bioprocessing industries increased by more than double the rate in other sectors. The increase occurred during a period when total manufacturing employment in the region decreased.
• In the past 10 years, the value of goods and services produced by the food and bioprocessing industries increased 1.5 times more than general economic growth in Cedar Rapids.
The report details the major processing steps involved in each activity, describes major products and byproducts produced, and outlines water, energy use and waste generation from each processing area. Then the report looks to the future.
Potential growth
"We identified areas for potential growth in current processing and manufacturing practices, through feedback we received from surveys of major plants and facilities in Cedar Rapids plus a review of the latest scientific progress in processing," said Kevin Keener, director of the Center for Crops Utilization Research at ISU.
Keener co-wrote the report with John Stanford, a research associate with the Bioeconomy Institute at ISU.
"We feel opportunities exist for spawning more economic activity for the Cedar Rapids region, especially in converting secondary products and waste streams into higher-value products," Keener said. "We plan to explore these in more depth in the future as part of our university-city partnership. Those efforts will get at specific ways to develop, grow and improve current practices."
New products developed
Examples of new or emerging practices include applying a process called acid hydrolysis to distillers wet grains, a byproduct of ethanol production. Through this process, food-grade xylose, a high-value sweetener, is produced.
Another glimpse into the future is an emerging process to capture more phytic acid from a dry-grind ethanol processing facility. Phytic acid is highly valued as an antioxidant in the food industry, a compound to treat gastrointestinal disorders, an agent in anticorrosion products and a substance in the manufacturing of polymers.
"The phytic acid technology is in early stages of commercialization, and at retail prices ranging as high as $10,000 per ton, it supports our belief that further value and growth are possible for Cedar Rapids' bioprocessing industries," Keener said.
The report also highlighted future conversions that could add value to oat hulls as a renewable chemical or solid fuel, and technologies that may produce less trans fats in vegetable oils.
Source: Iowa State University
Subscribe to receive top agriculture news
Be informed daily with these free e-newsletters
You May Also Like
---