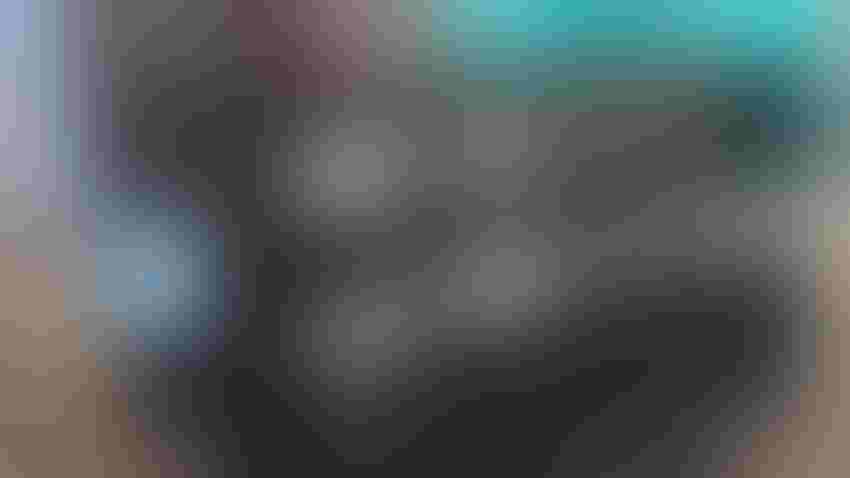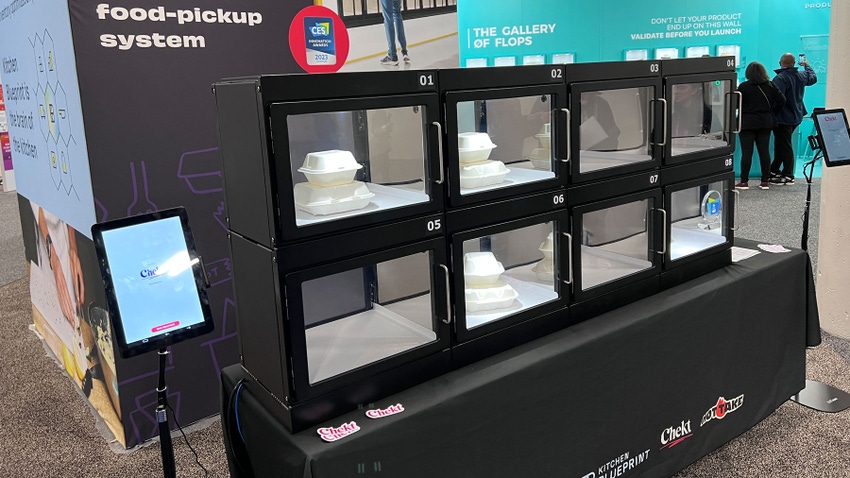 FASTER DELIVERIES: The Chekt system is a heated, or cooled, box for housing fresh-prepared food at a restaurant for a delivery driver to pick up. It's an innovation that bolsters the food service industry and is a new idea from an in-house startup program at Cargill.
Willie Vogt
New ideas just don't come from innovators tinkering in their garages, seeking angel investors and hoping to strike it big. In-house innovators with big corporations also can find success when given the opportunity. From Lockheed to IBM, those innovation hubs have sparked new industries and businesses. Now, Cargill is using that approach to create opportunities for the future.
"We're leveraging our in-house expertise and food scientists," says Eric Parkin, with the Cargill Digital Business Studio.
He notes that today Cargill is involved with businesses across the food chain from crops and cattle to food service to keep connected to all sectors of the industry. "We don't want to lose that connection to the industry, and we have a lot of engaged people at Cargill," he says.
A kind of innovator's think tank, the studio has offices not only in Minneapolis but also Singapore, India and Europe. Parkin admits the model is similar to the old "skunk works" from Lockheed, which let scientists try new ideas with an opportunity to fail.
For Cargill, that freedom to fail is a key to success with the studio. "We already have nine of our projects that show positive revenue," Parkin says.
The focus is for the 100 people working inside the studio to seek new opportunities for innovation. He notes that while nine are revenue generators, a few others haven't fared so well. It's that freedom to fail that offers room to move for those innovators.
Parkin says while the studio is developing new ideas, it remains connected to the Cargill infrastructure, which includes food scientists, crop experts, agronomists and others. Two innovations that were on display at CES in Las Vegas recently were a food service box and a digital advisory service.
Better restaurant service
While many restaurants closed during the pandemic, those that stayed open were busy making food to be picked up by delivery drivers and taken to customers. While the pandemic has eased, those delivery drivers are still coming to the restaurant to pick up food for online orders. That's good business for restaurants, but it can be difficult to serve both the in-house customer and carryout driver.
Parkin tells of one restaurant that had 70 to 80 "handoffs" to delivery drivers each day. To meet that need, a person was hired to just move those orders. Smaller restaurants can't do that.
Enter Chekt. Developed in the Cargill studio, the system is essentially a box. The boxes can be interconnected in rows, and all are numbered. The kitchen prepares a meal order and inserts it into the Chekt box. The restaurant tells the delivery driver what box a specific order is waiting in. This ends the need for someone upfront to do that handoff.
"The box can be divided to have a hot and cool side, too," Parkin explains.
He says some restaurants are even looking at separate entries for delivery drivers, where they can enter, pick up the order from Chekt and move on. That cuts time lost for both the restaurant and the drivers.
The Chekt system is leased by restaurants, reducing their upfront costs, and it can be expanded as that side of the business grows. The innovation shows Cargill's work from farm to table in a new way.
Smallholder farmer innovation
More than 100 million smallholder farmers in India make about $120 per month in U.S. dollars. Parkin says these farmers want access to inputs like seed and fertilizer, but their income is limited. These same farmers need access to agronomic information to boost production.
Cargill has built Digital Saathi, which is a mobile-based digital platform using artificial intelligence to help these farmers make better decisions. The program can provide hyper-local digital advisory services and even access to crop input and output markets.
The system offers agronomic advice, even help to detect and identify crop diseases. "One farmer shared that after using this product in the first year, he added 13% to his bottom line," Parkin says. "That 13% would get his children into a better school and allow him to invest more on his farm."
The mobile-only solution works well because cell service in India is strong, as the country leap-frogs others in the world by installing towers rather than investing in copper lines. And many smallholder farmers have cellphones they can use to get the agronomic insights they need to boost returns and get access to inputs they need.
Innovation in agriculture comes in many ways. The Cargill Digital Business Studio shows that not all profitable new ideas come from someone's garage. You can learn more at cargill.com/digitalstudio/home.
Subscribe to receive top agriculture news
Be informed daily with these free e-newsletters
You May Also Like
---