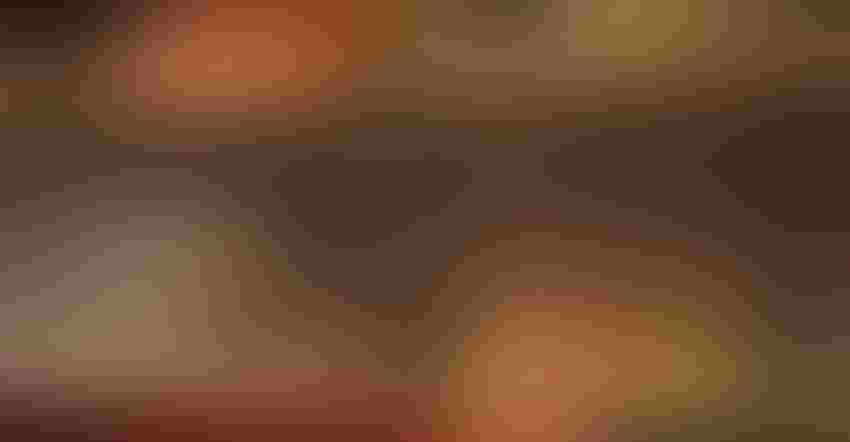 RETAIL DISPLAY: Products can be displayed in retail-style display cases to study how they will perform in grocery stores inside the Cargill Innovation Center in Wichita.
When it comes to food and food products, science leads each step of the way.
Some of the science is frequently on display to consumers: in nutrition and ingredient labels; in advertisements about food safety; and in "use by" and "freeze by" dates on packages, to mention only a few examples.
In December, Cargill Protein, which has its headquarters in Wichita, opened the doors of its Innovation Center, a cluster of laboratories, kitchens and a USDA-inspected pilot plant where Cargill conducts new product development, tests new equipment and undertakes other research projects.
The science practiced there is less visible to the public but is essential in the production of familiar products and brands that consumers purchase. It is also vital to the ability for consumers to get protein products with consistent texture, taste and tenderness.
PACKAGING MATTERS: Megan Hobbs, Cargill Protein director of research and development, explains the role of packaging in creating appealing products for consumers.
About 80 people work in the Innovation Center, an 80,000 square foot building at 300 W. 1st St. N. in downtown Wichita, just blocks from the new Cargill Protein headquarters office building at 825 E. Douglas Ave.
Cargill built the Innovation Center in 2011, investing about $18 million in the project. Following an introductory tour of the new office building, Cargill opened the Innovation Center for a media tour.
"We have chemistry labs to study food composition, which helps us generate nutritional statements for the protein products that are produced at our packing plants," said Megan Hobbs, director of Cargill Protein research and development. "And we have microbiology labs to help us determine the shelf life of our products and produce that 'use by' date."
The center also has a set of retail display cases where products can be tested with the same lighting and temperature conditions found in retail stores.
"This gives us a good idea how the look of the products in the display may change over the time it is on display," Hobbs said.
Scientists at the center also work on packaging for products, both to enhance their appearance and to study the impact of packaging on shelf life.
TESTING FOR LABELS: Ever wonder how food companies know what belongs on the label that tells you how much of what nutrients it has? Scientists inside the Cargill Innovation Center in Wichita conduct testing of a wide variety of products to come up with accurate labels that comply with federal regulations related to product labeling.
"As we see more consumers looking for convenience, we have developed 'meal-starter kits' that include the meat, a sauce, and noodles," she said. "It enables the consumer to add vegetables and appetizers and have a meal ready to go quickly."
Cargill's professional chefs also have kitchens and sensory testing centers where they can prepare new products and invite potential customers to come in and taste them.
"It is great for us that we can have our customers sit down with the chef and if they want a recipe tweaked, we can go back to the kitchen and make a change and bring it back and they can taste it again," Hobbs said.
The Innovation Center also contains testing kitchens for fully cooked products that go to retail stores or to restaurants.
Chefs Steven Giunta, Patrick Humphrey and Janet Bourbon all work directly with customers to create new recipes and products. They are three of the nine chefs comprising Cargill Protein's culinary team.
TASTE-TESTING: Chef Janet Bourbon (left) creates a salmon, avocado and scrambled egg on toast appetizer as Chef Steven Giunta, leader of the culinary team, looks on.
"We've done a lot of research on ethnic brands, especially for the Hispanic market," Giunta said. "Those consumers want authenticity. They want the flavors they grew up with."
On the day of the tour, the menu included an appetizer of salmon, avocado and scrambled eggs on toast; Rumba beef made in a crock pot from a soup and stew kit; hangar steak, a new beef offering; smoked turkey; roasted turkey; roasted brussels sprouts; a potato-vegetable mixture; and a dessert hot chocolate drink with toasted marshmallows.
Subscribe to receive top agriculture news
Be informed daily with these free e-newsletters
You May Also Like
---