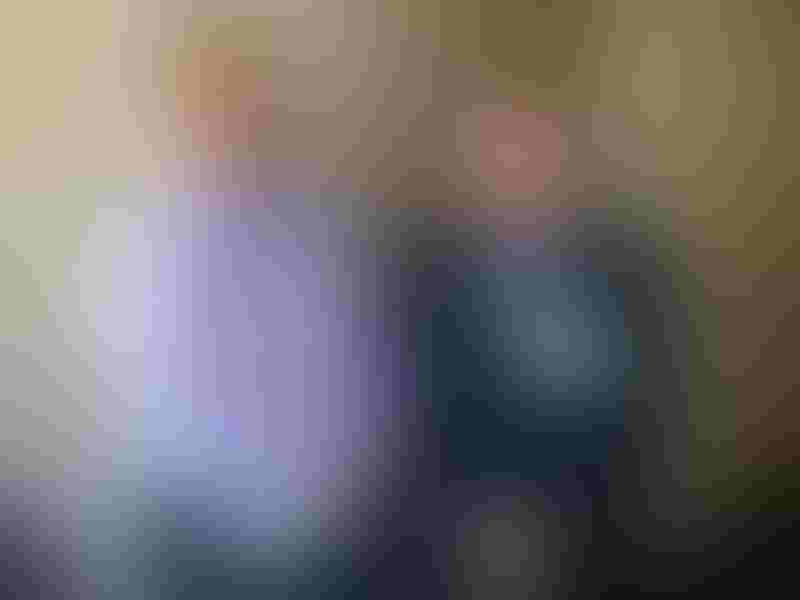 <p>Arama Kukutai, managing director of Finistere Ventures, left, is the author or &ldquo;Can Digital Farming Deliver on its Promise?&rdquo; Here is pictured with Geoff Kneen, R&amp;D licensing and new ventures manager at Bayer, which works with Finistere Ventures to find new investment opportunities in agricultural technology. </p>
Recently, we published a Q&A interview with Arama Kukutai, managing director of Finistere Ventures, a venture capitalist company specializing in the ag sector. (You can read the full story, called "Betting Big," here.) 
In the interview Kukutai talked about what he thinks are some of the most promising investment opportunities in agriculture right now. Key among them are life science technology, specifically genomics and the next generation of GMOs, agricultural biologicals, and digital agriculture.
It's the last area that Kukutai focused on in an article he published yesterday called, "Can Digital Farming Deliver on its Promise?" The article was about how ag tech companies will need to prove their value to farmers if they want to stay in business.
"Digital and precision Ag companies easily make up the largest segment of Agtech deals by number," Kukutai writes. "However, the jury is out on whether this wave of innovation will lead to strong market adoption. Farmers demand a step change in value; only startups delivering on a clear value promise will be able to scale and drive profitability."
It is an interesting article on the topic, in fact, one of the best I've read in a long time, both from a content and literary standpoint.
He covers what he calls two waves of the ag data revolution. The first was data visualization tools such as satellite and aerial imagery, weather prediction, variable-rate fertilizer application, and water use and crop protection indicators. The second wave, he says, is "accessing machine data from the farmers' equipment to drive greater precision in planting, topographical mapping and soil data."
The key question for companies, he says, is what to charge, and the answer must be based on the economic utility provided to the farmer. And he even provides a calculation that measures that value.
"Utility is simply economic gain per acre farmed," Kukutai says. "The accepted benchmark in the Ag industry is that the farmer expects $3 of gain for every $1 invested."
He uses seed companies as a point of comparison, which are able to charge $25 and more per acre. He says so far, data visualization companies have not been able to command this kind of pricing.
What his article is saying to me is that farmers are in the drivers' seat when making some these tough buying decisions in the digital ag space. It will force companies to really do the numbers
And thanks to Kukatai, we now have some numbers to compare.
To read his article in full, visit here.
Subscribe to receive top agriculture news
Be informed daily with these free e-newsletters
You May Also Like
---