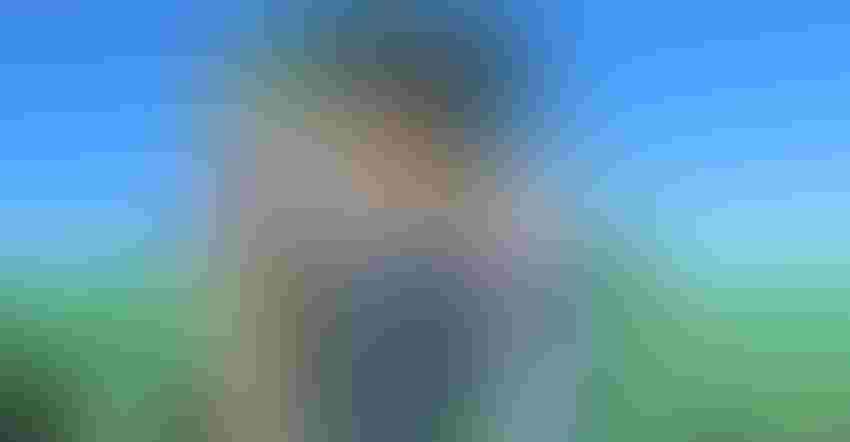 FORWARD PROGRESS: The Meinke family uses precision technology on their farm near Princeton, Mo. Using the data collected is about to become easier and faster as broadband arrives in the area.
Mindy Ward
In the dead of winter, Troy Meinke was still in a combine harvesting crops. He'll take the data home via thumb drive and upload it to the internet. The young farmer is glad for a little warmth in the farm office because delivering this information is a slow process.
"Everything in farming is going toward more data," explains Meinke, who farms in the hills of northern Missouri near Princeton alongside his father and uncle. "We're not only harvesting this field this year, but also harvesting the data coming from it every year. We learn what is going on in our operation with that data."
While wireless communication allows the sensor data from the tractor or combine to get to the cloud server of a precision agriculture provider, the farmer needs a high-speed internet connection on the farm to upload or download the maps and planning software to make changes with the data.
And that is where farmers across Missouri such as Meinke struggle with sluggish internet speeds. "If you want to clean up a map or manipulate it," he adds, "it takes time."

READY TO ROLL: Young farmer Troy Meinke (far left) and his wife, Stacy, welcome broadband to their rural community in northern Missouri. The couple finds higher speed will help the next generation, son Thomas and daughter Clara, stay on the farm and in their small town.
However, this farming operation is about to get a jolt in speed with help from a rural communications cooperative and the federal government.
GRM Networks of Princeton, Mo., received a $41.6 million grant-loan from USDA's ReConnect Program. This year, GRM Networks is set to bring fiber-optic connectivity to northern Missouri and southern Iowa. The cooperative already has deployed fiber-optic technology to 59% of its customer base.
Time for upgrade
Ron Hinds, GRM Networks CEO, says it is hard for farmers to keep up with the latest precision technology with the type of cable currently in the ground. "A lot of time, it buffers because the speeds are so slow," he says. "We are transmitting data on copper that we placed in the ground some 40 or 50 years ago."
But laying new cable in a sparsely populated area has not been economically feasible. Right now, GRM Network has only three customers per route mile of cable. "That is very, very minimal," Hinds explains. "You go to an urban area, and it's 400 to 500 people per route mile."
Add to that the geography where GRM serves more than 4,500 square miles, and the project requires a lot of cable. But Hinds does not flinch at the task at hand. He's committed to providing state-of-the-art communication to the area he calls home. After all, this is the 40th year he's been at the same cooperative.

WORKING TOGETHER: Ron Hinds (right), GRM Networks CEO, knows farmers such as Troy Meinke rely on technology to make their farm profitable. Hinds' company received a USDA ReConnect grant-loan to bring broadband to this rural business.
Bring others online
Hinds started at GRM Networks at age 19. He's seen so many changes over the years. "I got to witness the last call in the United States from one crank phone system to another crank phone system," he says. That was Dec. 6, 1980. "I've gone from there to today where we're offering gigabit speeds and participating in wireless partnerships."
It was his experience, commitment and passion for rural America and its lifestyle that led him to apply to the ReConnect Program. In 2018, Congress provided $600 million to USDA to expand broadband infrastructure and services to rural areas. In three months' time, USDA received 146 applications requesting $1.4 billion.
GRM Networks will use its $41.6 million to deploy a fiber network capable of transmitting at 1 gigabit per second (Gbps) or greater. Once the project is completed, high-speed fiber will serve 2,288 households, businesses and farms. In all, it covers 448 exchanges in both states.

BEST TO COME: Sharing his passion for the land, Troy Meinke helps his son, Thomas, dig in the ground and snatch up some leftover corn. For the future, Troy says, faster internet speed is a must. He's counting on it to help his son carry on the family farming tradition.
Make quick decisions
When Meinke returned to the farm after college, he says most of his on-farm learning focused on agronomics surrounding the family's 11,000-acre operation. Today, it is economics.
Given the current farm economy, it is the first time this 29-year-old has seen hard times. "I'm learning how money makes everything roll," he says. "I'm finding out where we can cut corners. The data really helps to kind of tell you, you can't cut corners here, and yes, you can cut corners there."
Being able to access the data instantly allows him to make quick decisions with less down time. "We all want to be more efficient," Meinke says. "That is why we have precision agriculture. The fiber will help us speed up accessing and processing the information from the field. Less time in front of the computer means more time on the farm or with the family."
Subscribe to receive top agriculture news
Be informed daily with these free e-newsletters
You May Also Like
---