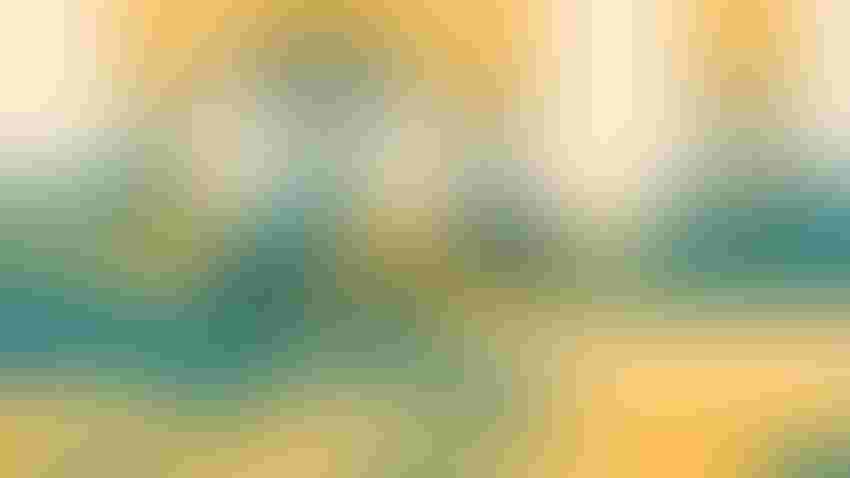 INTERNET: With smart technology available on the farm, many farmers are wondering how to get reliable wireless internet across their farmyard.
Melissa Landgraf and Dmitry Kovalchuk/Getty Images
Change is coming to the farm at exponential speeds. Equipment and cameras run from the palm of a farmer's hand are no longer a thing of the future, but of the present. How do farmers take advantage of these available technologies without reliable internet?
Todd Ratliff of Total Home and Farm Video Solutions in Mattoon, Ill., is doing his part to connect farmers to the digital age. He started the business in 2015, applying his experience in military communications and law enforcement security, and making it affordable for the homeowner and farmer.
He says in the past several years, he's seen a dramatic increase in rural crime — and its impact on farmers.
"With the increase in fuel price, I've seen people steal entire fuel tanks, pumps and all," Ratliff says. "We've had a couple instances where they've even stolen livestock."
Ratliff's security cameras provide law enforcement the evidence they need to investigate a case properly and prosecute the guilty parties.
"The more the bad guys do, the busier we are, unfortunately," Ratliff says. "It's getting tougher for everybody to live, and that seems to bring the crime out."
Mark Hooton of Gays, Ill., began to worry about the safety of his farm when neighbors had several belongings stolen. Hooten immediately called Total Home and Farm to install security cameras around his property.
"It gives me peace of mind," Hooten says. "I can watch the cameras from my phone. It's a good feeling to be able to protect the belongs you've worked so hard for."
When Ratliff started the business in 2015, security cameras were the name of the game. Now, eight years later, sharing wireless internet across the farm has become a staple of Total Home and Farm Video Solutions.
"It makes everybody's life easier," he explains. "Having the ability to share your internet from your home to your barn, with no additional monthly fees, is pretty valuable."
During his camera installation, Hooten realized he could get wireless internet across the farm.
"Wi-Fi has really helped our operation since everything is web-based anymore," Hooten says. "We can watch our equipment off our phones or iPads. It's nice to know how many acres our tractors or combines are getting over, and where we're at in the fields all the time."
Ratliff installs multiple entry points around the farm, working from one router. Pricing varies depending on the number of structures, cameras and stories — and he's able to accept customers from across the state of Illinois. But there's still work to be done to connect farmers to the digital age.
"Rural broadband is one of the biggest things that can be done to help farmers," Ratliff says. "I have farmer-customers that could never get internet at all, and now they've got Starlink and it's blazing fast. They can do anything they want, plus utilize smart technologies around the farm."
With most farmers in their 60s or 70s, internet can be an intimidating addition. Ratliff's advice? Get a tech guy, like Ratliff.
"It's not as complicated as you might believe it is," he says. "As a farmer, you have a seed guy, a fertilizer guy, a fuel guy. You need to have somebody that you can have faith in and can talk to and let them help you with this."
For more information, visit the Total Home and Farm Video Solutions website.
Subscribe to receive top agriculture news
Be informed daily with these free e-newsletters
You May Also Like
---