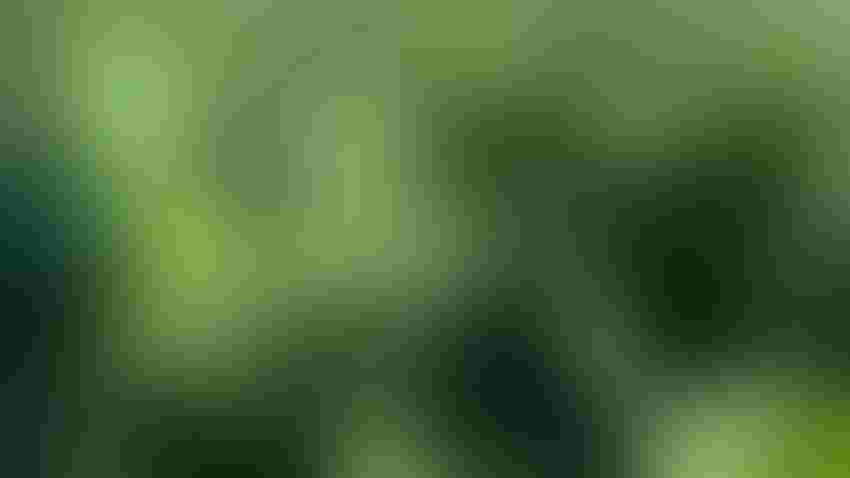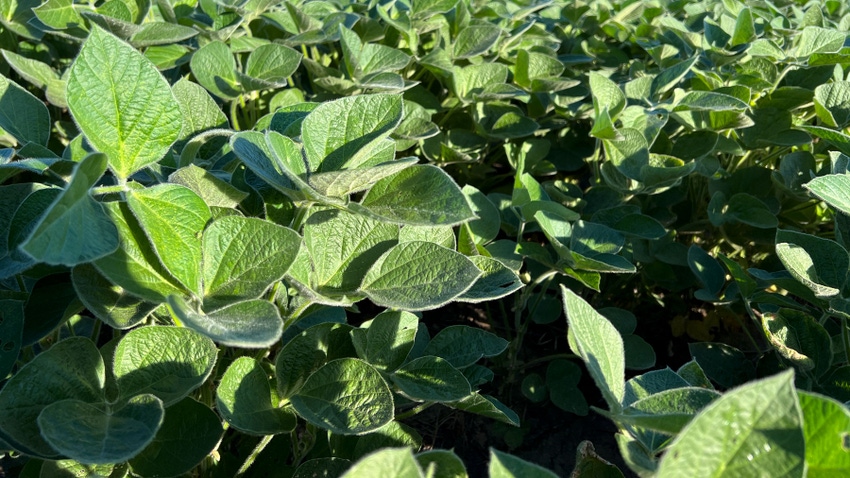 SAVING CARBON: Andes has developed a microorganism package that when applied as a seed treatment or in-furrow can lock up carbon dioxide as a mineral for thousands of years. And the company pays farmers up front for the program.
Willie Vogt
What if your farm could capture carbon with little or no change in your practices? That's the objective of Andes, a California startup that has created a microorganism package designed to capture and hold carbon in the soil.
"We call it the Andes Carbon Program to make it easy," says Gonzalo Fuenzalida, co-founder and CEO. "The actual product we are selling is carbon removals."
The company has developed a microorganism package that can be applied as a seed treatment for soybeans, as an example, or it can be placed in furrow at planting with other crops. This one-time application is all it takes to ramp up carbon capture on the farm. The microorganisms do the work, capturing carbon dioxide in the atmosphere and holding it in the soil.
The simple act of treating a seed or using an in-furrow application is what sets the Andes Carbon Program apart — that, and the fact the company pays farmers upfront for capturing carbon.
Fuenzalida says the company has developed accredited methods to measure the impact of applying its product, measuring carbon captured and selling those carbon removals to willing buyers. And, he notes, many well-known brands are on the market seeking verified carbon removals.
In 2022, the company contracted with 25 farmers on about 25,000 acres for the program. The farmers were paid for the acres enrolled but had to let the company retrieve ground-truthing soil samples. In 2023, the program has expanded to 50,000 acres in North and South Dakota, Minnesota, and Wisconsin.
Challenge and opportunity
Kaitlyn Baab, vice president of operations, says the 50,000 acres contracted for 2023 means the company has met its goal. "We're oversubscribed," she notes. "We use word of mouth and referrals to sign farmers up." While there's an incentive for farmers to provide valid referrals to the company for more acres, there's no opportunity to sign up for 2023.
And why the interest? That upfront payment is important. "The impact on the net income of farmers and, basically, a farmer's growing season is key," Fuenzalida says. "For instance, in North Dakota, bottom-line profit in soybeans of $60 per acre is common. If we are adding a minimum of $10 per acre, that means an increase of 16% in net income. For a technology service or program to have that impact within the same year is unique."
That per-acre fee is paid upfront, and all the farmer must do is use the company's free microorganism package — no need to add practices to capture carbon.
Another difference is the product Andes offers. "The product that we are offering is quite different to what is out there because of the high-permanence component," Fuenzalida says.
That permanence comes because the microorganisms capture carbon in mineral form, locking it away for years. In the carbon market, two main factors are additionality and permanence. Fuenzalida explains the permanence of the mineral form of carbon is becoming more popular to major carbon-credit buying customers.
"It is difficult to predict how long carbon that is captured in organic form will last in the soil," he adds.
Permanence and price
Fuenzalida says high-permanence carbon removals are mostly focused today on direct carbon capture using intensive technology to pull CO2 out of the air. Those carbon removals cost buyers as much as $1,000 per carbon removal.
"We're targeting that, within 18 months, we would be well below $100 per carbon removal, and that is unique for buyers. For the first time they would see high permanence at a lower price point," he adds. "What we are doing is opening this opportunity for farmers to be able to tap into this carbon opportunity."
The most eligible soils are those that have a relatively neutral pH and good amount of rainfall. "And those are ideal conditions for these [carbon] minerals to stay in that form for thousands of years," he notes.
In addition, the goal of the company is to make the opportunity available for farmers of all sizes, rather than concentrating on just a few large farmers.
"One of the challenges we are working on is how we are fair in the process of selecting farmers," Fuenzalida says. "We don't want to work only with the biggest farmers because that will give an unfair advantage in the community to the specific farmer."
Baab says the program can be used with corn, soybeans and wheat, and they're working on adding canola in 2023. You can learn more at andes.bio.
Subscribe to receive top agriculture news
Be informed daily with these free e-newsletters
You May Also Like
---