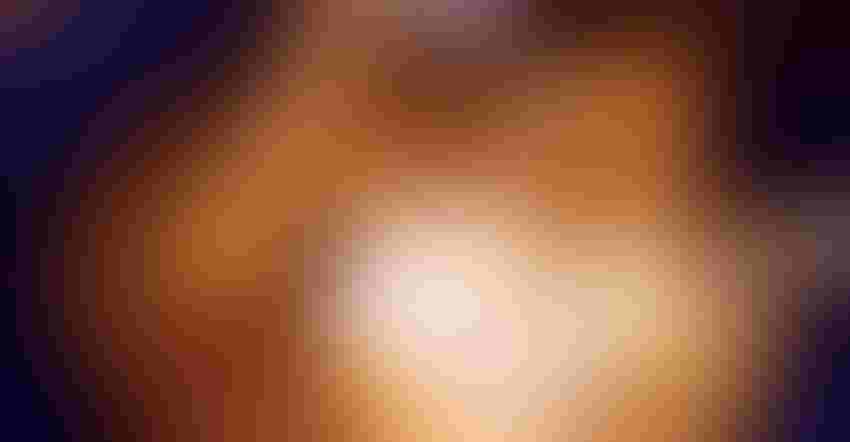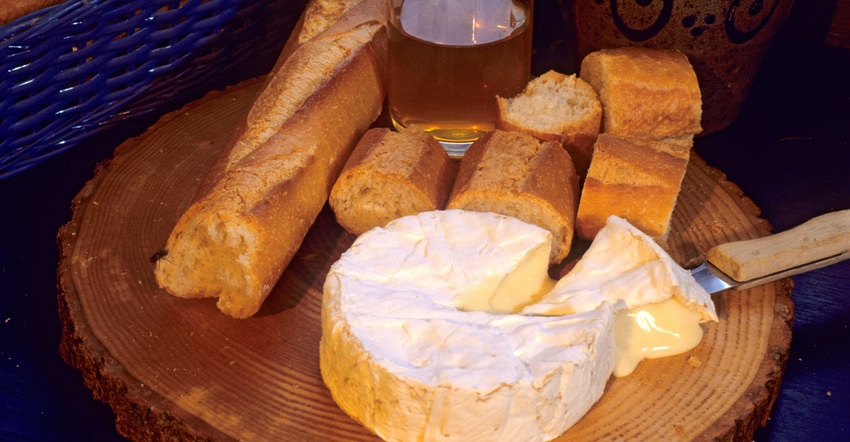 MICROBES EVERYWHERE: White biotech involves modifying microorganisms to create products that replace those traditionally made with petrochemicals. The idea isn't new; the yeasts and enzymes used in foods today have been modified to be better at what they do. BASF is moving ahead with the approach to deploy them in the chemical industry to rely on fewer petrochemicals.
Franz Marc Frei/Getty Images
The global chemical industry has a problem. Many of the chemicals in use today start out as petroleum and are not carbon-friendly. This impacts everything from plastic car dashboards to the basic building blocks of your favorite herbicide. But the future may look significantly different as companies, including BASF, turn to bio-based sources of chemistry.
At a recent global media event, BASF detailed one approach the company is turning to called "white biotech." In a presentation detailing the approach, Doreen Schachtschabel, vice president of white biotechnology research at BASF, shared just what the concept means to the company.
"With these technologies, we are able to generate really competitive processes for sustainable products and processes with a completely different speed and power than we could ever do before," she said.
Essentially, white biotechnology is using biosciences to accomplish the same goals as you would with a petrochemical-based product.
Schachtschabel said white biotechnology has been around for millennia. Pointing to a plate of bread and cheese, and a glass of beer, she said, "These are all products generated from renewable resources and made with the help of microorganisms, and we produce safe, sustainable and also very delicious food."
Those yeasts, enzymes and other bioproducts that make bread, cheese, tofu, cream and beer use natural approaches, but none of today's products are using ancestral bio-organisms to get the job done. These organisms have been genetically modified to be more efficient.
"We manufacture, with the help of microorganisms today, the products of everyday life, products that go into laundry [enzymes], vitamins, aroma molecules, so a plethora of different types of products," Schachtschabel said.
Little factories, big results
Turning to microorganisms to create new products is a change for the chemical industry. Schachtschabel said many opportunities exist to use microbes in new ways to create polymers and plastics, and the industry is working on ways to ramp up the potential for those microbes to do more.
The process first involves isolating the target microbiology. Once identified, it's relatively easy to cultivate them. And often, the identified organisms are already good at a task, such as creating a new molecule for use in a crop protection product. "However, in some cases, the microbe is not efficiently producing the molecule," she said. "And then, we have the opportunity to tune the microbe, and we can do this with molecular biology."
Gene editing and other biotech tools can be deployed to enhance the work of a microbe to create new sustainable products that don't rely on petrochemicals. Once the new microorganism is ready, it can be reproduced and put to work.
Schachtschabel noted that one advantage of being a big chemical company is that with downstream processing, they "share the same unit operations as for traditional chemistry that can isolate the finished product."
The work requires a multidisciplinary approach with not only chemists but also microbiologists, molecular biologists and geneticists to analyze the results and develop new products.
"We can generate small molecules that go into agricultural solutions, personal and home care, health and nutrition, as well as also as intermediates and to final chemicals," she said.
It's a totally new way to achieve the same ends — creation of useful products for a range of markets from agriculture to personal care.
Ag products detailed
During her presentation, Schachtschabel shared that some products already benefit from white biotechnology. Each is considered a complement to conventional crop protection products:
Serifel is a beneficial bacterium that works as a shield around plants to prevent disease.

Velifer is a bioinsecticide that releases spoors of a beneficial fungus to control various pests.

Nodulator is a seed-applied inoculant to help legumes fix more nitrogen.

Nemaslug and Nemasys use beneficial nematodes, identified through the white biotechnology process, to control a range of insects.

Inscalis, an insecticide for piercing and sucking insects, was created through fermentation processes using microorganisms.
Gene editing and Europe
Schachtschabel said genome editing is being used to modify microorganisms to do highly specialized tasks; however, in Europe, this biotech approach is under review. Can BASF move ahead with new biotechnology approaches to achieve a lower-carbon, more sustainable future?
While she referred to the European Green Deal as an enabler of biotechnology, she lamented that in Europe, there is still a rigid and slow regulatory framework. "In Consortium EuropaBio, where we engage small startups and smaller companies as well as big ones, we would like to engage policymakers to really enable a fast, a pragmatic and also a timely response of the regulatory bodies," she said.
Speeding up the regulatory process is critical because the work requires a long-term investment, regardless of a company's size. "You need to have clarity if your products will get registered," Schachtschabel said. "If you have to wait too long, and particularly for smaller companies, it's also [a] kill criteria."
Advancing microorganism-based new technologies that rely on the latest biotechnology will require policymakers to keep up and regulators to be on task. But there's another link to the process she outlined: "Policymakers play a very critical role in regulation, in enabling a smart regulation, but also enabling education about what is actually biotechnology and what is the value it brings to society."
About the Author(s)
Subscribe to receive top agriculture news
Be informed daily with these free e-newsletters
You May Also Like
---