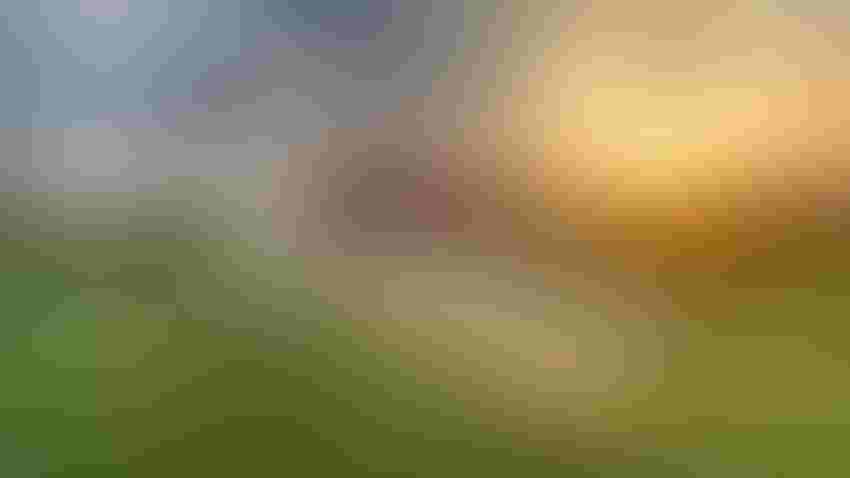 BEYOND AUTONOMY: Trimble's technology can be found inside a wide array of smart implements, including this new Horsch autonomous sprayer.
Trimble
On-farm autonomous vehicles get a lot of headlines in ag media these days. But while driverless vehicle capacity may attract farm show visitors and venture capital to startups, it may not be the most important sea change coming to agriculture.
"The market is willing to embrace autonomous tech, but the really exciting discussion should be about data behind the vehicle coming off smart implements," says Dave Britton, Trimble Agriculture's vice president of product management. "A vehicle moving itself is only as valuable as the operations taking place behind the vehicle. There's a difference between autonomy that creates value, and autonomy that is just cool."
That 'cool' factor – autonomy - may be what helped drive investment to startups like Carbon Robotics and Farmwise, two companies perfecting 'smart weeders' that use artificial intelligence to slash weeds and leave crop plants untouched. But electric, autonomous farm vehicles need horsepower for day-long tillage-related tasks. In 2022 both companies displayed autonomous versions of their machines at an ag robotics field day in California. Over the winter, they rebuilt and re-introduced their products as pull-behind implements.
"We can talk about vehicles moving in the field but when you think about being successful, look at the data being collected from smart implements, like physical soil properties, soil nutrients, topography, along with yield," Britton says. "That's where we see value in the next 5 to 10 years."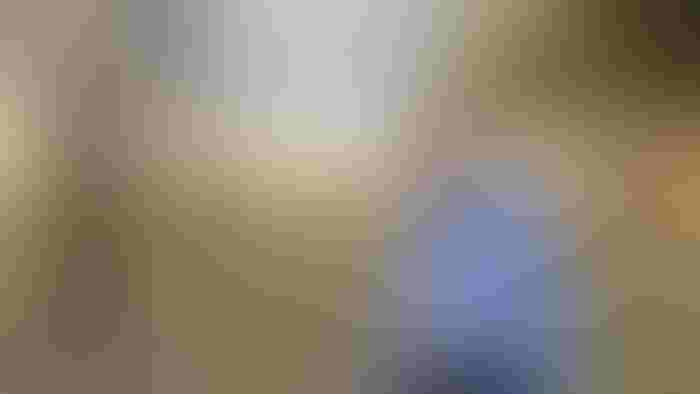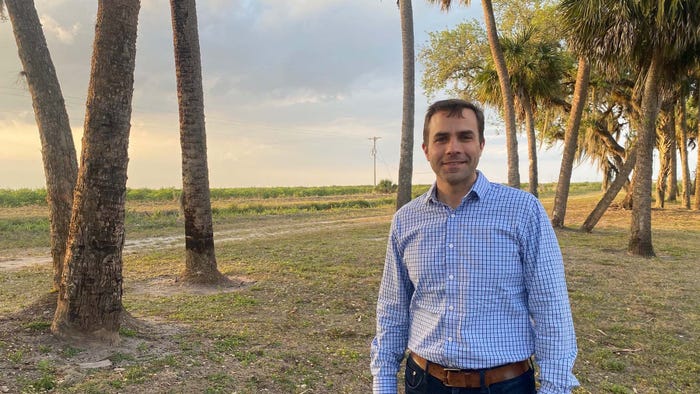 FUTURE: "Autonomy in ag will be the combination of self-driving and intelligent implements," says Trimble vice president Dave Britton. Credit: Trimble
How it works
Autonomy has several 'levels,' explains Britton. With level 1 as a benchmark - driver at full attention with everything on, Level 2 is hands off/feet off – just sit back and pay attention. Level 3 is eyes off, tech that can detect obstacles (for example, your car that can detect the vehicle ahead of you and automatically slows down). Level 4 is attention off – the 'driver' no longer needs to worry about anything because the machine recognizes the obstacle and can decide how to respond.
"The last level for farming is autonomous workflow, where a system uses AI and machine learning to make decisions in a decision-making engine," Britton believes. "This is what will really drive the value in autonomy."
With self-driving vehicles, Trimble has several safety critical features including geo-fencing, obstacle detection and optimization for different types of terrain and conditions. A geo-fence defines the edges of a field in which the machine operates. This system gives you the vehicle position, while Path Planning software lets you look at a map and determine if there is something your boom will run into or go over. It also incorporates farmer preferences.
There's one other critical component: vehicle perception. Tools like cameras, radar and lidar detect objects, classify objects, and enable visual guidance.
"Our industry is different from a car figuring out what to do when there's an obstacle," says Britton. "There may be situations in a field where we purposely want to drive over something. We have to provide enough contextual information for the machine to stop and call for help, or not.
"The really cool part of all the digitalization is it allows us to build more simulations," he adds. "It allows us to build faster, build more locally, and make sure our systems achieve the quality needed for you to rely on them. We create a digital twin of your fields that reduces the time you need to take for in-field setup."
Roots of autonomy
Self-driving vehicles appear to be the next logical step in a tech evolution that Trimble helped pioneer some 50 years ago. Charlie Trimble and two others from Hewlett Packard started the company in 1978, the same year the U.S. government launched its first GPS satellite, NavStar. Some 25 years ago Trimble began figuring out how farmers could use GPS to steer tractors down straight rows. Implement control followed, then RTK correction, sensor fusion, and speed control.
Trimble's current lineup includes tech inside the new Horsch autonomous sprayer; partnerships with self-driving tractor companies Monarch and Sabanto; and path planning software that enables operators and managers to better coordinate autonomous fleet activity.
"It won't be long before we have advanced perception system and decision-making engines – eventually, full automation," Britton says.
No data wonks needed
Farmers have long complained about collecting data that doesn't actually help them become better decision-makers. To be sure, data tech will continue to blur the lines of traditional workflows. The end goal is to have a strong focus on simple, consistent user experiences.
"We want to make sure what we build is easy to use on any device on any vehicle for everyone who touches it," says Britton. "That means people can take the tech and use it without a lot of training. We need to be at a point where you don't have to be a data wonk, you will just have a system that spits out insights from that data. That needs to be our goal in agriculture."
As tech evolves, better data systems will lead to better farm management. It will allow for more effective business benchmarking, to give farmers clearer contextual information about how the farm is performing. That means not just looking at other similar operations, but also comparing to historical performance.
New tools driven by artificial intelligence, machine learning, and computer visioning, will give farmers a clearer look at not just farm or field, but plant level information.
"As you start to bring in other types of cameras, combined with drones, satellites, and remote sensing, the ability to understand what's happening in the field is going to explode," Britton predicts.
Last fall Trimble purchased smart spot sprayer Bilberry to add to its crop protection portfolio, which already includes spot spray system WeedSeeker 2; both products claim to cut herbicide use 80% to 90%. Bilberry, founded in France and commercialized in Australia, uses boom-mounted cameras and can fly through a field up to 12 mph. Its proprietary software processes images in real time and uses algorithms to identify weeds and communicate with a nozzle to spray just the weed in real time.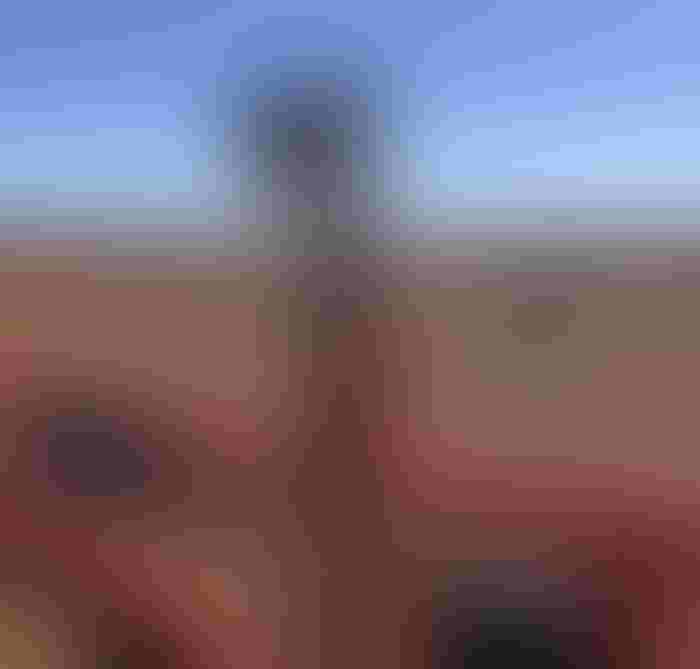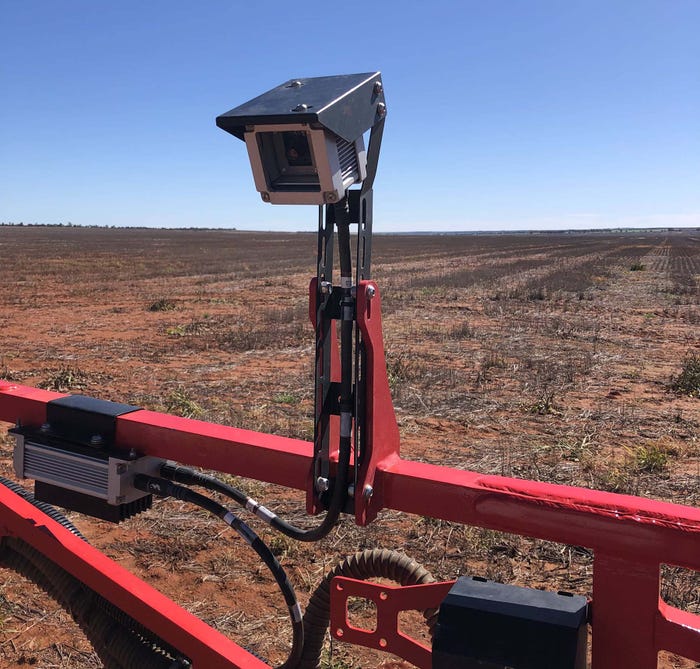 EXPANDING CAPABILITIES: Trimble recently purchased Bilberry, a smart sprayer founded in France and commercialized in Australia. It uses boom-mounted cameras like this to identify weed vs. crop and spray accordingly. Credit: Trimble
"The era of broadcast spraying is over," adds Britton. "Pesticide prices are rising and weed resistance is growing; our crop protection solutions will allow for a substantial reduction in terms of inputs utilization."
What's next?
Farmers can expect to see more smart implements, like the ultra-precise sprayers now coming to the market. These smart implements are coming in all parts of crop production.
On self-driving, Trimble is working on advanced guidance patterns and boundaries. In decision support, they are working on application programming interfaces, multi-organizational data flows and path planning all aimed at creating a more consistent user experience.
Subscribe to receive top agriculture news
Be informed daily with these free e-newsletters
You May Also Like
---