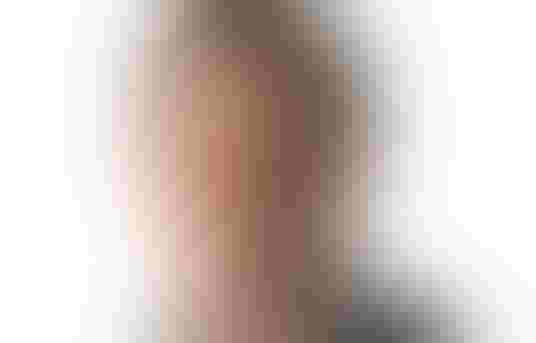 Walt Duflock, Western Growers' new vice president of technology, is leading a global initiative to automate specialty-crop harvests.
Western Growers
Note: We've added a video at the end from Western Growers Association - check it out.
When media magnate and former presidential candidate Steve Forbes addressed the Almond Conference in 2017, he made a point that stuck with me.
Often the most impactful advances, he said, aren't from new inventions but are from creating new ways to use existing devices. He mentioned as an example Sam Walton's use of the decades-old mainframe computer to improve inventory-keeping and build the Walmart empire.
Forbes knows a thing or two about innovations. His annual Forbes AgTech Summit in the Salinas Valley has brought together more than 600 global agricultural leaders and entrepreneurs to try to solve some of ag's most pressing problems.
Agriculture knows about innovations, too. It was about a century ago that some inventors figured out how to self-propel grain-harvesting combines that had been dragged by tractors or horses for a generation, and they changed the farming world.
Now some West Coast deep-thinkers in the specialty-crop world are preparing to offer this century's equivalent to the motorized combine to revolutionize harvests again – this time for the delicate fruit crops that have until now been dependent on a shrinking labor force.
Among those thinkers is Walt Duflock, Western Growers' new vice president of technology, who with dozens of international partners launched a Global Harvest Automation Initiative on Feb. 11. West Coast universities are involved in a separate project called Fruit Orchard of the Future.
Duflock, much like Forbes, sees the value of startups that don't try to proverbially reinvent the wheel. He and his colleagues want to help startups integrate with industry-standard tractors, robot arms, sensors and other equipment.
"What we want to do is take an entire approach," he told me in an interview. "There are a lot of things you can do with a Deere. You can put things on the back of it. We want to make it very tailored to what the automated harvest needs are."
Duflock envisions "a playbook that's very technical," and connections made possible by systems integration that's comparable to IEEE protocols that enable any wifi-capable device to log on. Programs would "speak in their own languages" and enable a startup to plug into the machinery, he said.
Enabling startups to focus on accessories will get innovations to the market quicker – and more cheaply.
"If you come in as a weeding company and say you can do it for $400 an acre, you have no business," Duflock said. "Weeding has to be $150 or $200 an acre." Labor costs are escalating, "but even so, you can't come to a grower and say, 'I've got a weeder for $400.'"
Keeping costs down could encourage more growers to conduct field trials with the new equipment. "You can never underestimate how much risk that farmer is taking," Duflock said.
If harvest is just another thing you can do with a Deere or Case IH or New Holland, more growers may accept the risk. And another harvest revolution will have been born.
Subscribe to receive top agriculture news
Be informed daily with these free e-newsletters
You May Also Like
---