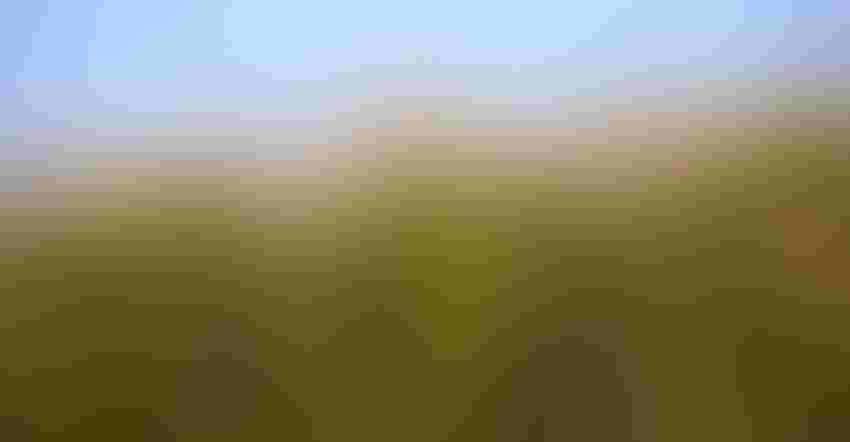 During a tech speech I gave a couple months ago I was sharing advances in crop modeling. By bringing together machine learning, advanced weather data, hybrid information and detailed tissue sampling information the folks at Winfield United have brought forward an advanced tool for modeling the crop.
I was sharing that with a group of farmers and industry partners when a hand went up in the back of the room. I had just noted that with crop modeling, farmers will be able to do more in-season than ever before to preserve, or boost, yields. That questioner's hand shot up pretty fast.
The question? How is a farmer supposed to do all that in-season added stuff the crop model calls for – like nitrogen application or perhaps a foliar spray of some other product – during a very busy time? Farmers are not only cash strapped they're time strapped, and new tech doesn't always bring answers we want to hear.
The question was valid. With the advent of better information and research showing that corn hybrid response to nitrogen can be dramatic in season, more farmers are looking at ways to bring nitrogen to the crop even at tasseling. But the bigger issue is the questions we're now asking, and whether those questions bring useful answers.
As we gather new information and start deploying all this 'big data' for improved decision making, you'll be faced with some new decisions. Farmers I talk with know that the information they're starting to get is worthwhile, but they also know it can be overwhelming. You feel like you're barely keeping up, then along comes some new data with an added chore – not counting getting interpretation of that data.
A few ideas to start.
Don't take on all that data yourself. Get a 'trusted adviser' to help you make sense of what you're learning about your crop. An agronomist can provided a bigger-picture look at your farm's information and help you make sense of it. Of course the trusted adviser has to have access to your data to help too, but that's easier than ever.
Consider what else must change. If new information from your farm says you need to add a new practice, what other tactic can you end that isn't paying you enough? Perhaps there's an in-season pass that could be combined with that added nitrogen, for example. New data may help you make efficiency choices for your farm.
Trust by verify. You are collecting your data. You know the systems you may be using collect other information including weather, and more. Yet if there's a practice being recommended by your software, is the information right? Best way is to work with the trusted adviser.
You're hearing more about data use on your farm, crop modeling will make a bigger difference than many believe. Nitrogen models from The Climate Corporation and DuPont Pioneer are helping farmers do a better job too. The key is working them in and being willing to rethink other practices on the farm to boost returns.
Got experience with crop modeling you want to share? Send along your comments to [email protected].
Subscribe to receive top agriculture news
Be informed daily with these free e-newsletters
You May Also Like
---