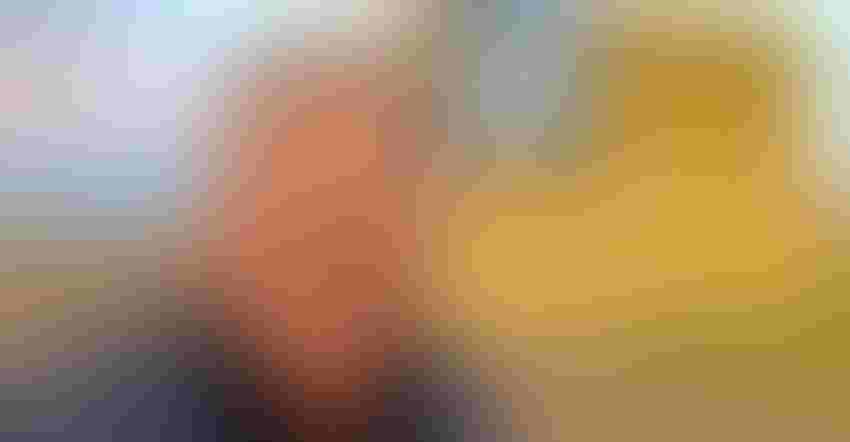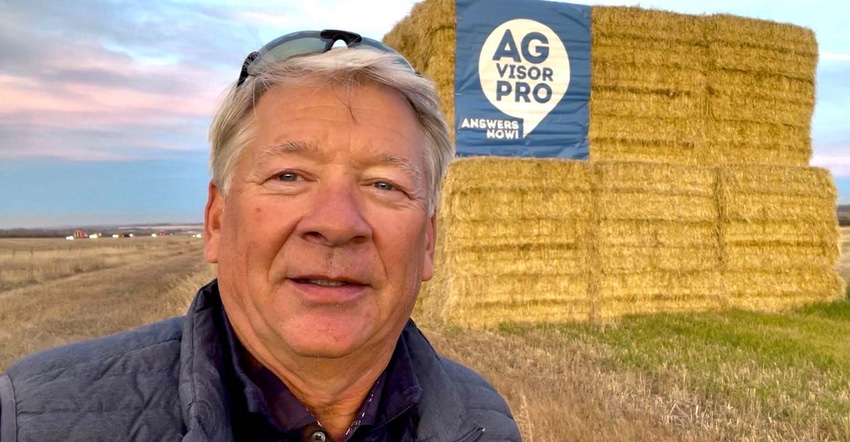 EXPERT ADVICE: AGvisorPRO's founder Rob Saik says the program's goal is "to become the world's most trusted ag network by connecting farmer questions with known, verified, independent experts, anytime and anywhere."
AGvisorPRO
Remember when Uber suddenly gave you lots of transportation options when you needed a ride from the airport? And remember how e-Harmony, Facetime and twitter changed the dynamics for who and how you communicate with people who may exist far outside your local network? 
A new farm advice app, AGvisorPRO, now offers a universe full of targeted, independent, or commercial advice for any farm problem. Some of the advice is free and some comes with a price tag.  
Farmers ask questions on the app and sift through several experts based on a wide range of factors including cost. Each 'discussion' is a simple transaction. You can ask for a quick response and get a free answer. If an expert's advice is helpful you can offer a tip. App users will see a list of 'trending questions,' and if something triggers your interest you can 'follow' the question to see responses.  
If you want to take the conversation further you can request a formal, paid consultation by text, phone, or video. The best experts rise to the top of a topic list based on user rankings (just like you rank Uber drivers.) Farmers can peruse dozens of experts before they link in to one they feel is best suited to provide a solution for their specific problem.  
If you don't believe an expert needs to be live in person to offer help, the possibilities are endless: 
You're using a new herbicide and need some advice 

You want to get a second opinion on a marketing decision 

You may be trying no-till or some other new practice, so you need to talk to someone who has 'been there, done that' 

You need a plant physiologist to diagnose a nitrogen deficiency based on a photo  

You need a crop insurance adjuster to review hail damage to okay cutting the crop for feed 

You want an equipment expert to go online with you to do a sprayer inspection  
"AGvisorPRO is a marketplace for virtual advisory services. We can do in seconds what a local advisor might take days," says founder Rob Saik, a serial entrepreneur and Canadian who, among other things, started one of the first carbon trading companies in North America years ago. He has founded over 15 companies including coaching network Agri-Trend back in 2001, which sold in 2018 to Trimble. He served as CEO of DOT Technology Corp (Autonomous Farming) through the acquisition of Dot by Raven Industries. 
"Think about guys working with large equipment - when that screen freezes they want an answer now," adds Saik. "We can work with dealers to provide surge capacity during the growing season by connecting more people inside the organization."  
A similar service, AgriSync, helps farmers resolve support issues via mobile devices, and was bought by John Deere last year. 
How it works 
AGvisorPRO is a two-sided, 100% digital meeting place. One side is a seeker – someone seeking ag information. It could be anybody involved in ag. Your question gets entered into the App anonymously and an algorithm matches the query with all experts associated with that subject matter. That's the other side of the app – vetted specialists who can choose to answer. The app features two kinds: those who are paid for their knowledge and those from companies that pay to be on the platform.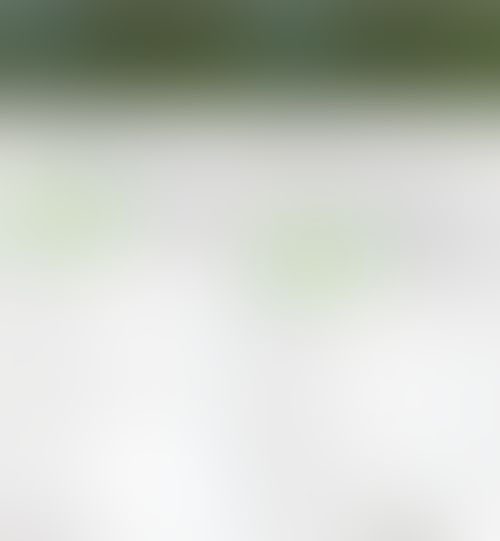 Developers at some point will make the app work through head gear. A vet tech, for example, could be connected to a veterinarian on a wearable device to coach the tech through a procedure from miles away.  
Saik believes the AGvisorPro app will encourage ingenuity and adaption in a business often held back by tradition. 
"Why don't more farmers go to no-till? Because they're not confident they can do this," says Saik. "What gives farmers confidence? It's talking to experts who have been there, done that. If you're a farmer you're not going to risk changing your operation until you're confident it will work. So AGvisorPRO connects you way quicker with people in the know -- that's how you advance your farm." 
What makes an expert? 
AGvisorPRO vets its experts as they seek to be part of the platform. They are reviewed and rated by their responses, so you can pick who you want to work with based on these ratings.   
"We aren't a consulting company," says Saik. "We are a connectivity platform, connecting seekers with experts." 
Questions are posted anonymously to avoid self-consciousness or embarrassment. The questions are geo-tagged so experts know where they are coming from. As a seeker you can add high resolution pics, video, and documentation to give experts more background on your problem.  
Some folks believe you need to see and be there in person to diagnose a problem. Not Saik.  
"How much gas did I save and carbon credits did I save from not making that physical trip without having to be on the farm or in the field?" he asks. "By geotagging the seeker I just saved five hours of drive time." 
Information and advice has rapidly changed in the past several years. No longer can you count on an extension visit or agronomy textbook. And with Facebook and Twitter, you get what you pay for. Company advice may be free, but it comes with its own commercial caveats.  
So, is targeted, independent digital advice the future for farmers? 
"At the end of the day, someone is going to connect agriculture in a brand new way," believes Saik. "We need to leverage the technology that's right in our hands." 
Learn more about new ag technology in our New Tech Now series.
Subscribe to receive top agriculture news
Be informed daily with these free e-newsletters
You May Also Like
---