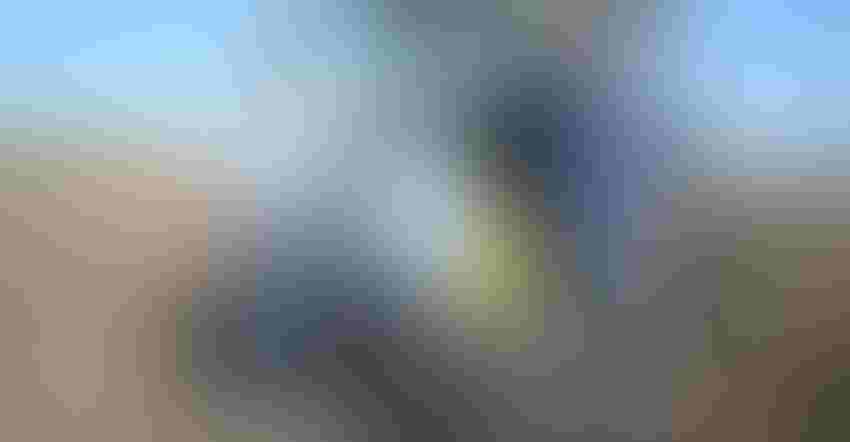 "A lot of companies fail hard because they built their product in a bubble and didn't leave their office to go see how it worked on the farm," says Bear Flag co-founder Igino Cafiero with operations manager Daniel Carmichael (l) and California farmer Brent McKinsey, middle.
On a crisp California day, Brent McKinsey watched as a driverless tractor move swiftly across one of his farm fields.
"We want to see what the future looks like, and how we need to change our operation to be able to handle these new technologies," says McKinsey, a third-generation owner-operator with Mission Ranches, a 35,000-acre four-family operation that grows, packs and ships 30 fresh vegetable crops. "Labor is one of the top three costs in our operation. Our labor force is aging out and young people don't want to work in the specialty crop industry. Autonomous tractors could help."
Next to McKinsey stood Igino Cafiero, co-founder of Silicon Valley startup Bear Flag Robotics, a company looking to perfect driverless tractor technology.
"There have been dozens of lessons learned since we've gone to the farms to test in real world conditions," says Cafiero. "A lot of companies fail hard because they built their product in a bubble and didn't leave their office to go see how it worked on the farm."
Tractors that learn on-the-go
Bear Flag's business model is to take delivery of new tractors directly from OEMs  (original equipment manufacturers), equip them with driverless sensor technology, then deploy them to growers – hopefully for a compelling return on investment.
"The idea is that every month that a grower farms with Bear Flag, they are saving on their operational expense, in addition to increasing their productivity," says Cafiero, who co-founded the company with Aubrey Donnellan in 2017.
In Bear Flag's case the tech that's being perfected isn't just plug-n-play. Starting with rigorous safety protocols, sensors 'see' an object and file it away to build a profile for future use. If a camera sees a certain kind of weed it now knows to differentiate that plant from a crop plant, for example. As the driverless vehicle moves through a field, the system collects millions of points of data per second, turning the ordinary tractor into a learning machine that knows a fencepost from a corn plant, and can act accordingly.
"Not everyone wants to invest $250,000 or more on a new tractor to get autonomous capabilities," says Cafiero. "The OEMs build the best axles or transmissions - that's not where we add value. We bring them in and add the sensors and deploy them to growers, and that reduces costs."
Flexibility advantage
The tool will give farmers the flexibility to step into the cab and perform field tasks or flip a switch and remotely monitor one or many self-driving tractors, freeing the supervisor for other tasks.
"It's great for the farmer who wants to get away from fieldwork and focus on family or the business side of things and turn that task over to our technology," says Bear Flag field operations manager Daniel Carmichael. "Or, you can jump in the tractor and switch back to manual if you want to."
Bear Flag is taking its time to get to market. Company officials spent all of 2017 talking to growers about their problems; it spent 2019 working out the kinks on real world farms. What they're hearing back from potential customers has been fuel for the fire.
"We definitely heard their labor problem loud and clear – trying to fill seats on tractors, spraying, mowing, all types of operations," says Cafiero. "They're strung out on capacity so they can't attend to disease problems when they're out spraying or disking in a time crunch. So, the time is right for autonomous application."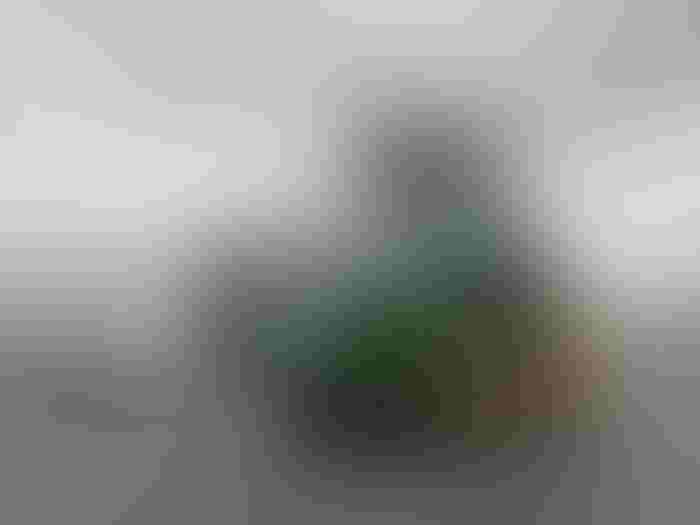 From startup to commercialization
No ag tech startup takes an identical path from idea to investment to commercialization. Once the tech is in a workable stage, two questions arise: What is the tech worth to a grower? Is it a service or a product?
In the case of Bear Flag, the company is still adding new features and perfecting the technology. Some day you may be able to buy this tool to pop onto your tractor, but for now, the Bear Flag tech is a service you can lease or pay for by the acre. Technicians like Carmichael will come to your farm, set the tractor up and set it to work.
"We're still at early stage and only have a couple machines," he explains. "We're developing relationships and see this as a service. At some point it will make sense to scale, but right now it's about building relationships and defining what our product needs to do for growers."
As for pricing, the starting point is to make sure the tech provides a cost savings to growers, says Carmichael. "When you unpack that, you look at how often the tractors are used, what hours of the day they are used, and how they are used."
What's the ROI?
McKinsey says he could see savings from using fewer tractors by using them more often during peak fieldwork times. "It wouldn't be unheard of to run driverless tractors 24/7, as it's difficult to find people who want to work at night," he says.
"We could run two shifts with the high horsepower tractors instead of one, and we'd have half the equipment that we would theoretically need. When I must spend nearly a half million dollars on a high horsepower tractor, it makes a difference. We may need to replace tractors more often, but you don't have the capital tied up in buying a new ground working tractor.
"Our operation purchased three 500-hp tractors last year alone, and if we can get that number down to just two, that's money straight to the bottom line."
As for volunteering his fields to test new tech products, McKinsey says the benefits go both ways.
"Startups come to the farm to learn, but farmers are also learning from the startups," he says. "Sometimes a different perspective from an outsider coming in may help solve problems.
"Complacency is the worst thing that can happen in any business," he concludes. "You can't always make money by doing things the way great-grandfather did them."
And as the driverless tractor turned at the end of the field, it was easy for McKinsey to contemplate just how far technology had come since his great grandfather's time.
How farmers become early adopter pilot partners
California farmer Brent McKinsey is one of several farmers partnering with ag tech startups that may have disruptive technology but need real-world farm fields to iron out kinks.
Through a local dealership he learned about Bear Flag Robotics, a Silicon Valley startup that hopes to lower the cost of farming by fitting tractors with a system that lets vehicles drive themselves.
McKinsey leads a farmer group in the Western Growers Center for Innovation and Technology, created to help identify farm priorities, discover technologies to address those priorities, set up testing, facilitate industry feedback, and communicate progress to farmer-members with an interest in the technology.
"With our grower trial network program, we're actually taking these startups like Bear Flag, and bringing them to our ranches to try to learn if these solutions are actually feasible for our business," says McKinsey. "So many of these innovative ideas sound great in theory, but the real test is when you go to the field and try it."
In the Midwest, Quentin Rund works with a project called EAGIC - Early Adopter Grower Innovation Community. It's a new platform for linking grower communities in Midwest states with Ag tech innovation that is driven by grower's unmet needs.
"We are building a network of farmers to look at innovations for Midwest farmers," says Rund.
EAGIC will identify growers interested in new innovations who are committed to pilot adoption in their operation.
"We do take a unique approach in that we are asking farmers what needs they have, what innovations are missing in their operations, and then using our global network to help track down possible solutions," says Rund. "It's a little different approach, but it is resonating with our farmers. While we are just getting started, we are making steady progress."
Subscribe to receive top agriculture news
Be informed daily with these free e-newsletters
You May Also Like
---