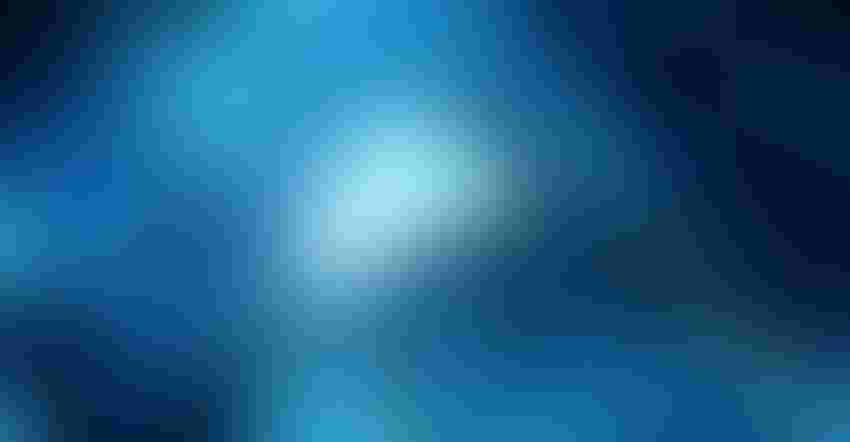 PULLING TECH TOGETHER: Growers Edge Financial is creating an approach to ag tech that will eventually bring together a range of new services. The starting point already includes several fintech features.
Denis Isakov/Getty Images
There are times in this business when a farmer can get overwhelmed. The rush of new ideas and technologies racing toward your farm may make you want to curl into the fetal position just for protection. Yet in the right context, those tools might help you overcome the challenges of this business. Growers Edge Financial is working on an approach that may make that possible.
"It's all about improving farmer profitability," said Joe Young, president and chief operating officer, Growers Edge Financial. "The tools and services we offer aim to help farmers with cash flow and gain a greater return for their operations."
Big words for a startup, but the name Growers Edge has been in the market for some time. And the insurance side was once known as Crop Pro Insurance, which has been working on risk management innovation for the industry. While the original Growers Edge has changed, keeping the more familiar name made sense to Young.
"We have 52,000 users on the platform," Young said. "We have new software code, a new user experience and added tool sets to the offering. It remains free to farmers."
Young, who led The Climate Corporation's insurance business, knows about farm risks. Today, Growers Edge has pulled together a range of tech into a platform called the Growers Analytic Prediction System (GAPS), which has a range of what are called fintech solutions — financial tech — aimed at looking at all of your business to help create profit.
The program includes a network of technology, insurance and farm partners that can bring ag tech to the farm. And Young isn't stopping here.
He attended the World Agri-Tech Conference in San Francisco, where dozens of startups were looking for ways to reach farmers. "In the room were hundreds of people with tech they wanted to get on the farm," Young explained. "This is music to our ears. You don't want to just get on the farm, but you want to get the right things on the farm."
And that's where Growers Edge sees a play. He explained that the company can map out the value of ag tech for a farm and create an ag-tech index. Adopting new technology for your farm can be risky, but Young is aiming to change that by vetting out the tech that will work and bring profit. "Our proprietary system brings together the most powerful and comprehensive array of data, and allows us to design better solutions and tools for all ag ecosystem players to increase their profits in a time when market growth is increasingly difficult," he said.
Value for the market?
Tech companies make big claims all the time, but the Growers Edge approach aims to leverage its tools and those of others in a single platform. In a release for GAPS, the company shared how its offering of analytics, lending and risk management solutions based on its machine learning platform helps each market segment:
• Growers and farmers. This segment gets income assurance through guaranteed farming results, risk-free access to novel technology and products, an intuitive comparison-pricing tool and farm-specific agronomic prescriptions. 
• Agribusiness and ag tech players. This market segment achieve market share growth and pricing integrity through private-labeled products, predictive analytics such as marquee grower identification and a comprehensive AgTech Validation Index with efficacy ratings. 
• Distribution channels. This segment enhances its competitive advantage with software tools such as the Growers Edge Agency Advisor, Portfolio Analyzer and Coverage Price Discovery.
• Financial services. Financial services get a deeper understanding of potential risk through the Growers Edge advanced ag analytics platform and grower risk scoring, which provide a predictive benchmark of farmer behavior. 
Already, the company has pulled together a range of fintech and analytics tools. The system combines data from local growers, ag tech vendors, and lending and insurance partners. The program is designed to take in and analyze grower-level soil, seed, weather and financial data; ag tech field data from technology deployment results; grower history; and even lending data, including credit behavioral history.
That mashup of information, pushed through the proprietary decision tool, can help identify profit opportunities for farmers, Young explained. It's being deployed for 2019; and as the company looks to add other ag tech players, it offers an interesting take on technology adoption.
Adding staffing horsepower
In addition to the potential to keep adding new tech to the GAPS platform, Growers Edge is beefing up its management and innovation team. The company has announced that Dan Cosgrove has come on board as chief strategy officer. Cosgrove will work with the executive team and focus on accelerating the company's growth by building out the financial business line and leading joint development activities.
Young noted that with Cosgrove overseeing the strategy path forward, "We are confident that our fintech offerings will speed the adoption of machine learning and digital ag technologies in the farming community."
Cosgrove has two decades of experience in corporate development, licensing and collaboration activity, business development, mergers and acquisitions, and venture and fund investments. Before joining Growers Edge, he served as global leader of corporate development and licensing at Corteva Agriscience.
You can learn more about the company at growersedge.com.
Subscribe to receive top agriculture news
Be informed daily with these free e-newsletters
You May Also Like
---