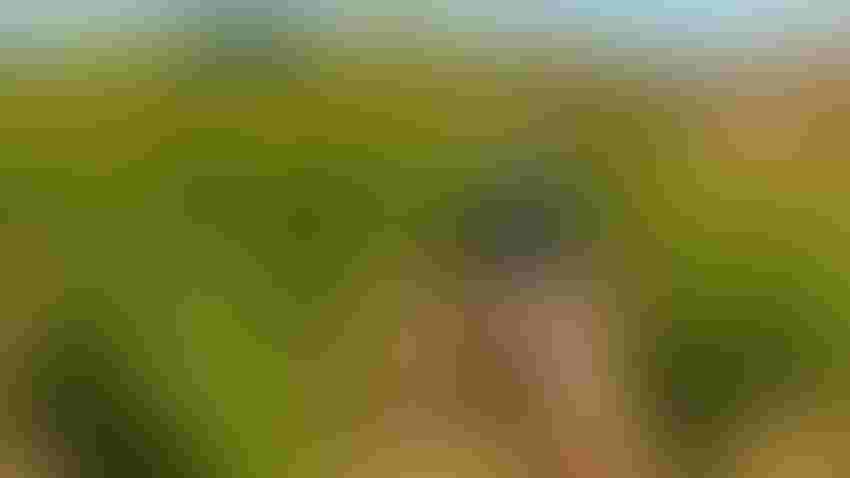 Technology developed to determine actual evapotranspiration in crops was acquired by an international firm doing complimentary work with soil sensors. Tule Technologies was acquired earlier this year by CropX, a company with systems that aggregate data to help growers manage field conditions.
Todd Fitchette
Technology developed and proven at University of California, Davis that later became Tule Technologies, was bought earlier this year by an international company doing similar work.
Tule Technologies was co-founded in 2014 by Tom Shapland, a UC Davis graduate who earned his Ph.D. there in horticulture and agronomy, and Jeff LaBarge, a software engineer with a degree from Cal Poly. The technology revolutionizes the ability of farmers to know the actual evapotranspiration of their crops with simple-to-use technology. Earlier this year, CropX Technologies, a global leader in digital solutions for agronomic farm management, announced its acquisition of the California-based Tule Technologies.
The acquisition brings new data capture technologies to the CropX Agronomic Farm Management System and expands its market in California drip-irrigated specialty crops.
Shapland called the acquisition a great fit because CropX produces soil sensors, and Tule came with evapotranspiration sensors.
"It seems like we built the same businesses in a parallel universe," he said of the two companies.
Shapland says the acquisition does not change the agreement between Tule and HotSpot Ag, the software developer that automates irrigation schedules based on Tule's recommendations. It also comes at a time of increasing demand for precise watering technologies in agriculture
"The farming industry is at the frontlines of global challenges to balance food security with water and other natural resources," said John Gates, Senior Vice President, and Global Head of Product at CropX. "We are committed to helping our customers manage water confidently and efficiently with technology. Tule's unique tech and vast experience with California vineyards and orchards are a perfect fit."
Gates praised Tule's ability to understand California farmers and deliver that information and intelligence to its platform development.
"We are excited to welcome Tule to CropX, expanding our offerings to our customers to solve agronomic problems. With Tule's canopy data incorporated into the CropX system, CropX is adding a new and powerful dimension to the world's most complete precision irrigation solution," said Tomer Tzach, CEO of CropX Technologies in a prepared statement.
CropX Technologies is one of the fastest growing providers of agribusiness farm management solutions in the world, deployed in over 60 countries. Tule Technologies comes armed with the ability to know actual evapotranspiration – not just an estimated ET based on best-guess projections – and establish precise irrigation needs for various crops.
This is the fourth acquisition CropX has made since 2020 and the second US-based company. CropX acquired Nebraska-based CropMetrics in the first quarter (Q1) of 2020, New Zealand-based Regen in Q4 of 2020, and Netherlands-based Dacom Farm Intelligence in Q3 2021, in each case adding expertise, technologies, customers, data and expanding markets.
More information on Tule and CropX is available online at https://tule.ag/roots-to-shoots/.
Subscribe to receive top agriculture news
Be informed daily with these free e-newsletters
You May Also Like
---