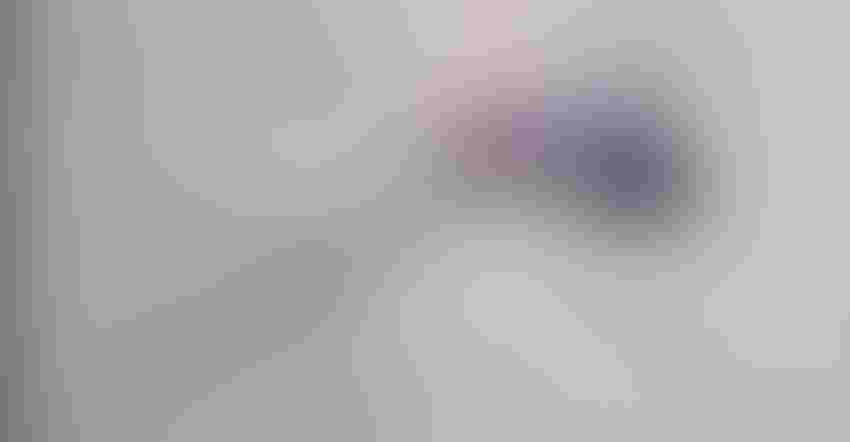 BIG SPRAYER, NO DRIVER: The Dot Technology Corp autonomous vehicle already works with several different tools including this Pattison Connect sprayer. More implements are on the way.
Dot Technology Corp.
Startups have great ideas and there are a lot of them out there. But moving from idea phase to commercial success isn't always easy. And making that leap often means a need for more resources. Dot Technology Corp. has carved an interesting niche in the ag-focused autonomous vehicle world and that work is getting a boost.
Dot has entered and agreement with Raven Industries, which involves the latter company acquiring a majority ownership interest in Dot. "It takes a lot of horsepower to make this thing go," says Robert Saik, CEO, Dot Technology Corp. "We've been collaborating with Raven for more than a year and a half on guidance and monitoring."
Saik explained that Dot was founded by Norbert Beaujot, who also owns SeedMaster, and made the initial investment to get the startup going. He adds that Beaujot invested heavily in the startup, and the Raven investment will help move the process toward full commercialization along. Beaujot named the company, and the robot, Dot after his wife Dorothy, Saik adds.
Raven will be leveraging the resources Dot has created in Regina, Sask., to build a broadacre-focused autonomy company. The company will continue to operate as Dot Technology Corp., and Saik will remain as CEO. "Raven wants us to work hard on Western Canada and the market we know best," he says. "Dot was developed for that part of the country." He acknowledges that earlier this year, the company did show off a row crop planter attachment, but that's not an area of focus at this time.
"We have enough work to do and market here in our own backyard, and Raven is not changing that," Saik says.
Adds Dan Rykhus, president and CEO, Raven Industries: "We are furthering our investment in and ownership of this unique, disruptive technology. By investing in Dot's growth, we believe we have the ability to lead in the next revolution of production agriculture."
Saik says the Raven purchase is good news because the Beaujot company did invest a lot in the startup. In addition, there's good news for employees because the company stays where it is, and the work continues. "And it's great news for farmers who are always looking at startups and wondering if they have the horsepower to stay," he says. "It signals a good message to short line implement manufacturers too since this is an open architecture product and open to Dot-ready implements."
He points to New Leader, Pattison and SeedMaster, as shortliners already making tools for Dot.
As for the startup and its expansion into the market? Saik says for now they sell and service machines within driving distance of the plant. How the dealer development strategy evolves will be determined in the future.
Changes at Raven
Ahead of the Dot announcement, Raven had issued a release about its strategic platforms for growth. For the future the company will advance two strategy platforms – Raven Autonomy and Raven Composites.
According to the statement the company released, the two platforms are a "result of the development and growth in these key markets and directly align with the company's business model." Raven is targeting autonomous ag technology which is expected to develop quickly over the next five years. The Dot investment is part of that strategy.
Raven Autonomy is designed to propel the Applied Technology Division to become an industry leader in autonomous solutions. The work will build in the companies established machine control technology. And Raven will work to innovate smart machine platforms and implements to achieve fully autonomous solutions for the farm.
Raven Composites will work to expand the Engineered Films Division working in reinforced composites. The work in this division will aim to innovate solutions to deliver thinner, lighter and stronger composites within the transportation, construction, automotive and packaging markets. The new materials would become alternatives to wood, metal and thicker plastics as designers work to reduce weight and improve strength and durability, according to the company.
Rykhus notes that to fully realize the company's growth potential increased investment is needed across these areas. "We have been investing in R&D, production capabilities, strategic acquisitions, leadership development and a new enterprise resource planning software for quite some time -and now we are going to invest further. Together, these provide a solid foundation for executing this bolder strategy."
The Dot Technology investment is the latest move by Raven's Applied Technology Division. The transaction is expected to slow in November 2019.
You can learn more about Dot and its products at seedotrun.com. And learn more about Raven Applied Technology at ravenprecision.com.
Subscribe to receive top agriculture news
Be informed daily with these free e-newsletters
You May Also Like
---