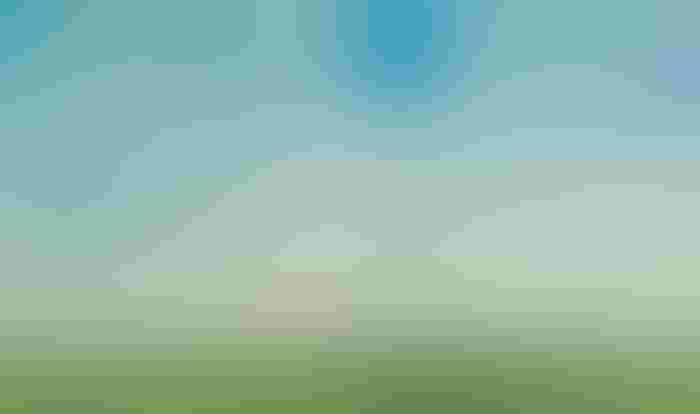 There's an old adage that says death and taxes are the only two certainties in life. However, ask most farmers what they think about this, and they might add weather and its unpredictability to the list.
Given this, it should come as no surprise that technological advances are allowing for not only more accurate weather forecasts, but also a better understanding of the impacts weather has on crops, soil conditions, growing seasons and more. As a result, a number of mobile apps have been introduced to the ag marketplace in the last couple of years — all targeting users who have a vested interest in keeping tabs on the weather.
One of the newer products is Climate Basic, a mobile app introduced a year ago by The Climate Corporation, a San Francisco-based company owned by Monsanto. Climate Basic is a free app available nationwide that provides agronomic and weather related data at the field level. The program allows users to make operational decisions based on historical, real-time and forecast weather information. The app also provides alerts and has a scouting feature to capture and share geo-located images.
"The industry most impacted by weather is agriculture, so knowing what impacts weather is having on a specific field is important to growers," explains Anthony Osborne, vice president of marketing for Climate Corp., who says the company covered more than 50 million acres for customers in the first year after rolling out Climate Basic. Osborne believes that as a research company grounded in data science and agronomic physical observations, Climate Corp. is in a good position to keep finding ways to benefit growers and help them pinpoint problem areas in their fields via a variety of technology platforms.
"It's a rapidly evolving space — one with a lot of development and investment," says Osborne. "We can't control the weather, but we can certainly help farmers better manage what they can control."
Given this, Climate Corp. also offers Climate Pro, a fee-based mobile app with the same features as Climate Basic, as well as direct access to crop advisers who help users make informed decisions based on the field-level data and satellite imagery made available through the service. Climate Pro costs $3 per acre per year and provides users access to nitrogen and field health services for a full season. The app, however, is only available in select counties in the central part of the Corn Belt because of the company's present data collection and testing infrastructure.
You might also like:
"We're ground-truthing our data models all throughout the season and taking soil samples every week to measure the impacts weather is having," explains Osborne. According to Osborne, a goal for 2015 is to add more app users, while continuing to improve data collection and analysis capabilities, too. The company has also conducted training sessions with more than 1,000 dealers and agronomists across the Midwest to help increase its network of local experts who can provide hands-on assistance to app users this growing season.
The rise of weather-related mobile apps can make it difficult to plow through the list if you just search "weather" at the iTunes App Store or Google Play, which offers Android-based tools. What follows is a quick look at a short list of other apps that may have value for your operation. A little searching, however, will help you find just the right application for your farm. We offer a key search term after every section.
Like what you're reading? Subscribe to Farm Industry News Now e-newsletter to get the latest news and more straight to your inbox twice weekly.
Subscribe to receive top agriculture news
Be informed daily with these free e-newsletters
You May Also Like
---