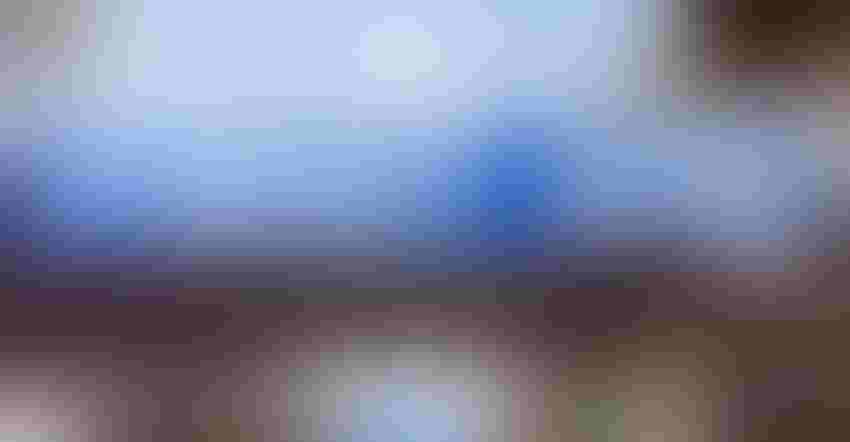 READY TO ASSIST: A team of paramedics, nurses and doctors in the medical tent and a roaming EMT team are ready to help Farm Progress Show visitors who are sick or injured.
It seems like Mother Nature saves the hottest summer days for the Farm Progress Show. That's why show organizers have Bevila Coon, St. Mary's Hospital emergency services manager, and an EMT team right on the Decatur, Ill., show grounds to treat heat-related issues and minor injuries.
More than 40 people sought medical attention at the show in 2015, Coon says. The air-conditioned medical tent is equipped with 10 beds, Advance Life Support equipment to stabilize patients, and a team of paramedics, nurses and doctors.
"There will be roving EMTs throughout the grounds during the event with marked vehicles," Coon explains. "All roving medical personnel will have radio contact with the medical tent, Decatur Ambulance and Decatur Fire for added assistance."
Want to steer clear of the medical tent this year? Here are Coon's six tips for staying healthy at the show.
1. Drink up. Hydrate frequently while walking the show grounds. Avoid soda. Caffeine speeds up the body's metabolism, which can cause dehydration even faster.
2. Take a break. The Farm Progress Show grounds have several shaded food tents, and some exhibitors have air-conditioned tents. Take a rest in a cool area several times throughout the day.
3. Dress for the occasion. The asphalt streets at Progress City soak up heat like a sponge. By midday, roads can be downright hot. Wear light and loose clothing.
4. Pick the right shoes. Shoes with increased breathability, such as tennis shoes, are better than work boots for walking the show site. Avoid sandals or flip-flops.
5. Wear sunscreen. There isn't a beach in sight, but the sun is just as unforgivable on the show grounds. Bring an extra tube of sunscreen for a midday application, and consider an umbrella for portable shade.
6. Pack a first-aid kit. Cover blisters or cuts in a flash with your own first-aid kit.
Be aware of heat stroke symptoms, Coon advises, like feeling lightheaded or dizzy, headache, nausea, vomiting and extreme sweating. "Seek medical attention before it leads to a heat stroke," she adds.
If you or someone with you is in danger, grab your cellphone and dial 911. The 911 dispatcher will patch the call through to on-site emergency staff. Help emergency staff locate a person in need of assistance by noting landmarks and street signs. The roving medical team will pick up and transport the patient to the air-conditioned field hospital, where stabilization is the goal. 
Along with Decatur Ambulance Service, the Decatur Fire Department, Argenta-Oreana Fire Department and a host of other local volunteers donate time and resources to cover the show.
A thank you is enough
St. Mary's Hospital does not bill Farm Progress or the patients for on-site care. A patient will get a bill if he or she is sent to a local hospital for off-site treatment. Area organizations see value in providing this service for the community.
If you do visit the medical tent this year, there is something you can do to express your gratitude: Write a letter to the St. Mary's Hospital Board of Directors at 1800 E. Lake Shore Dr., Decatur, IL 62521.
About the Author(s)
Subscribe to receive top agriculture news
Be informed daily with these free e-newsletters
You May Also Like
---