6 data-driven tips for prescription success during planting season
6 data-driven tips for prescription success during planting season
Well-planned variable rate seeding prescriptions can play a key role to prepare for a smooth planting season. See how Climate FieldView™ can help you make the most of your inputs with these 6 easy tips.

By: Todd Heap, Technical Agronomy Director, The Climate Corporation and Jeff Hinen, Indiana Field Product Specialist, The Climate Corporation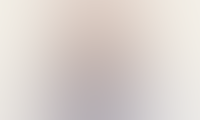 If you've been farming for many years, I'm sure you remember many hectic planting seasons with on-the-go changes – adjusting the seed brand you plant by field, adjusting your planting timing based on unexpected weather. Today, with the introduction of digital tools, planting season can be a lot smoother if you take advantage of these important planning months.
Well-planned variable rate seeding prescriptions can play a key role in helping you prepare for a smooth planting season and in helping you adjust your seeding practices to the get the most out of the variability in your field.
The variable rate seeding tools in Climate FieldView™ Plus and Climate FieldView™ Pro can help you make the most of this important input. Here are six data-driven tips for maximizing the effectiveness of your inputs with our planting prescription tools.
When building a prescription, think twice before excluding certain yield data. When considering yield data for Advanced Scripting (see the "Scripting Tools" section below), yield levels may be significantly lower in drought years, but if there was grain to harvest, this drought data will clearly show changes in potential soil and management zones. This variability is what actually helps to build a good, agronomically sound planting prescription.

Look beyond the average. When considering the average seeding rate of a planting prescription, be sure you are comfortable with all of the populations in the prescription, both at the high and low end of the population range. Also, verify that your planter can execute the populations accurately.

Check your work. After developing your prescription, Climate FieldView™ zone management or editor tools allow you to compare your variable rate prescription performance by creating a check strip in a highly variable area of the field and assigning a static rate. After harvest, the performance comparison can be easily reviewed with the Field Region Report in Climate FieldView yield analysis tools.

Create multiple prescriptions. If you have time during winter planning, make several prescriptions for each field, based on planning or seed availability. These prescriptions could feature the same hybrid but focus on different yield goals that can be implemented based on varying spring weather conditions, just in case Mother Nature doesn't cooperate with your best plans.

Keep prescription names simple. When making several prescriptions for a field, consider naming each prescription with information that includes hybrid, seeding rate level, field name, and acres (Smith40_Hi_6333, for example) so that it is easy for you, your operators and your agronomists to understand.

Get a second opinion. Winter planning is also a great time to review your seeding prescriptions with a business or agronomic partner, seed representative, or Climate FieldView dealer. They won't know the fields nearly as well as you, but it never hurts to gather as much input as possible.
Use Climate FieldView™ Scripting Tools To Your Advantage
To help you make the most of every acre, Climate FieldView™ features helpful prescription resources:
As a FieldView™ Plus or FieldView™ Pro subscriber, you have access to enhanced simple manual scripting tools to help you save time and improve your productivity.

If you are a FieldView Pro subscriber, you also have exclusive access to Advanced Scripting tools that use your historical yield data, combined with proprietary field testing results to help you optimize your investment.

If you are a FieldView Plus subscriber, upgrade to FieldView Pro now to take advantage of all the great benefits of Advanced Scripting. I encourage you to reach out to your Climate FieldView dealer for more information.
Get a farmer's perspective on Advanced Scripting by clicking here.
Now is the time to plan for a successful planting season. Climate FieldView™ prescription tools can help you make data-driven decisions at planting time and throughout the year. I encourage you to use these advanced resources to your advantage to help ensure the best possible input and harvest results.
About the Author(s)
Subscribe to receive top agriculture news
Be informed daily with these free e-newsletters
You May Also Like
---