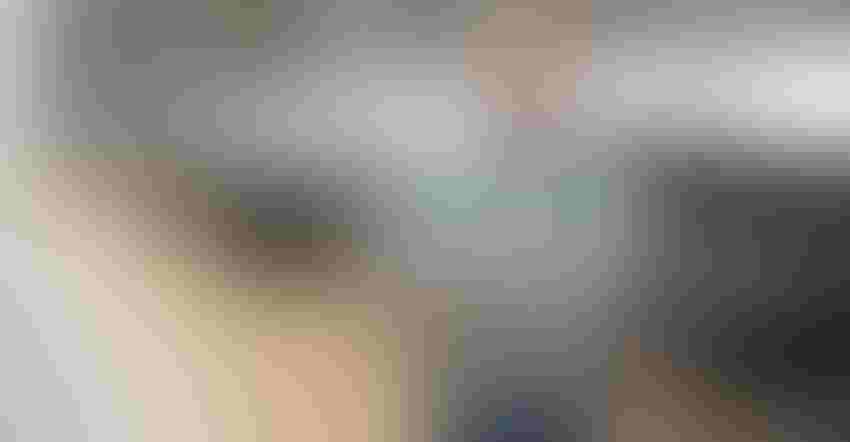 TECH ADVANCES: Technology is finding new ways to keep dairy herds healthy in sustainable ways.
Shironosov/Getty Images
There are so many aspects of agriculture that are out of growers' control, but one area they can command is the adoption of technology. Efficiency is paramount, especially when margins tighten.
Managing a dairy business is no small feat. Technology may help farmers optimize productivity and stand a better chance of weathering the storm against external challenges such as climate change or global pandemics. 
Farm Progress turned to Octobot — a software development company focused on creating digital solutions to transform ideas into products for the dairy and ag industry — for a little insight into how advances in technology may help improve the outcome of dairy farms across America.
Guillermo Perez, CEO at Octobot, says if a business wants to start looking for existing apps or thinking about building a custom product, it's essential to follow a set of steps for making intelligent decisions.
"There's not a unique way to apply technology to an industry as diverse as dairy," he adds. "Therefore, each business should consider its current reality and set a plan for incorporating tech solutions and find the right partners to support them."
Perez offered three ways technology is advancing the dairy industry:
1. Improving cattle welfare. There's no arguing, healthier animals are more productive, produce better milk yields and reduce overall operational costs. It's a production wheel where each link depends on the other and ultimately determines the result, Perez says.
Technology is finding new ways to keep dairy herds healthy in sustainable ways. One example Perez notes is sensor technology that can spot behavioral indicators, meaning food consumption and time spent resting.
"Data identifies which cows need antibiotics, thereby reducing antibiotic administration costs," he says. "Artificial intelligence can tailor animal feed and probiotics and precision based-nutrition based on variables such as age, weather conditions or existing nutrient deficiencies. Apps such as Milk Specialties Global have a digital calculator that analyzes various milk replacer formulations and determines how to best supplement calves."
The software estimates animal growth and the resources necessary to raise a calf from birth to adulthood, says Perez, who calls MSG a good example of a sustainable, healthy and affordable animal protein provider.
Octobot's current collaborative partner, VES-Artex, offers a combined solution to improve the livelihood of herds in the barns. Their team provides animals with the best environment and living conditions by designing and setting up ventilation, lighting and cooling systems that optimize animal health and productivity, Perez explains.
"Their app, DairyBOS, connects sensors, automation, cloud-based controls and the internet of things to achieve optimal herd health and farm efficiency," he says. "As our client likes to say, we 'take Mother Nature out of the equation' and make sure animals live in optimal conditions all year long, resulting in gains in milk production."
2. Making data-based decisions. As the primary resource output for dairy farms, milk production is key to apply technological advancements in the dairy industry. A study by Western Illinois University determined that cows milked by robots produce 5 additional pounds of milk daily, Perez says. Artificial intelligence can also help to predict milk production levels on large farms, which avoids waste in the long run, he adds. 
"In a typical dairy farm operation, there are different systems: feed management system, herd management system and milk production system," Perez says. "Tech solutions are key to interconnect the information by these different systems and to provide farmers with better insights to make better decisions."
Digital products are becoming increasingly important, he says, because of the consolidation trend in U.S. dairy operations. "When farmers have to shift from managing a small to a big operation, relying on software solutions allows them to gain efficiency and control over their results — ultimately allowing for more efficiency in producing milk solids," he explains.
3. Communicating across the supply chain. There are different players across the dairy supply chain, such as farmers, producers, retailers and consumers. These roles are all part of the same process; however, they don't always communicate or collaborate in an optimal, transparent way, Perez points out.
"The silos of information generated between each step of the production process represents another challenge for the dairy industry," he says. "That's a problem that another partner of ours, Vyla, wants to solve. Together, we have created a dairy app that accesses farm data and facilitates collaboration in the industry. It disrupts data silos and generates a more transparent and connected production process, allowing players to increase collaboration and improve results."
The Vyla app allows users to check out key performance indicators via small widgets. "This allows for information to be shared freely, creating tasks and resulting in informed actions," Perez says.
About the Author(s)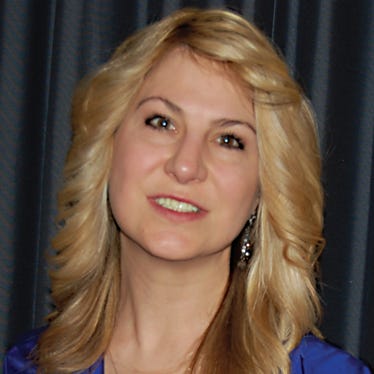 While Jennifer is not a farmer and did not grow up on a farm, "I think you'd be hard pressed to find someone with more appreciation for the people who grow our food and fiber, live the lifestyles and practice the morals that bind many farm families," she says.
Before taking over as editor of Michigan Farmer in 2003, she served three years as the manager of communications and development for the American Farmland Trust Central Great Lakes Regional Office in Michigan and as director of communications with Michigan Agri-Business Association. Previously, she was the communications manager at Michigan Farm Bureau's state headquarters. She also lists 10 years of experience at six different daily and weekly Michigan newspapers on her impressive resume.

Jennifer lives in St. Johns with her two daughters, Elizabeth, 19, and Emily 16.
Subscribe to receive top agriculture news
Be informed daily with these free e-newsletters
You May Also Like
---