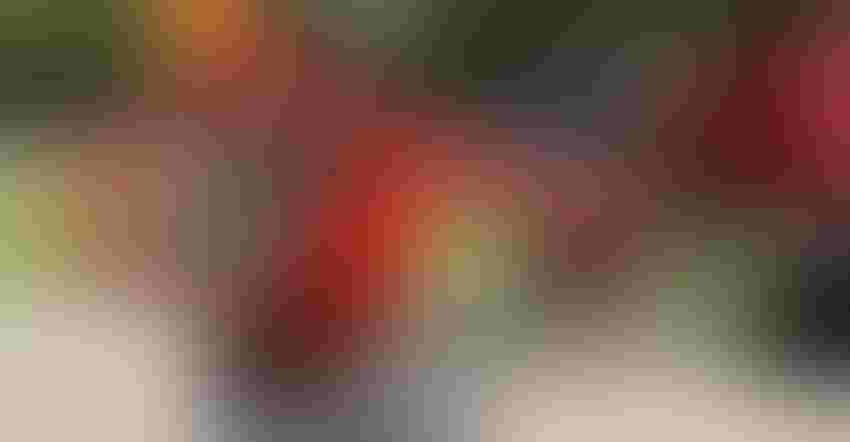 1-PERSON JOB: Little Beaver introduces this redesigned hydraulic drill aimed to make one-person drilling for fences and other needs safer and more efficient.
Two new nitrogen stabilizer products are coming from Koch Agronomic Services: Centuro nitrification inhibitor and Anvol urease inhibitor. Both products are expected to receive EPA registration in the second quarter of this year.
Centuro inhibits an enzyme released by soil bacteria that converts ammonium to nitrates. According to Greg Schwab, KAS director of agronomy, research has shown that up to three times more nitrogen is available to the plant when a nitrification inhibitor is included with anhydrous ammonia. Trials in Nebraska, Illinois and Missouri showed a 35% improvement in efficiency in fall-applied anhydrous ammonia with Centuro. Studies at Iowa State University showed that Centuro reduced nitrate leaching by 65% in fall-applied anhydrous ammonia and by 30% when spring-applied compared to untreated anhydrous ammonia.
KAS says the patented formulation of Centuro is noncorrosive. Stainless-steel tanks are not required for storage.
Anvol from KAS reduced ammonia loss by 65% compared to untreated urea in tests at Louisiana State University. It helps prevent urea from converting to ammonia gas and being lost in the atmosphere.
Anvol contains a new, patented, active ingredient. Schwab says it's more effective at stabilizing nitrogen than a current leading competitive product.
More about new fungicide
Bayer's Randy Myers says Delaro fungicide will be available this year for use on corn and soybeans. Two key components allow it to work against existing disease and act as a preventive pesticide after application.
Bayer officials emphasize a third key benefit: improvement in plant health. According to spokespeople, in trials, Delaro helped soybeans deal with natural weather stresses better than beans in untreated checks. Conditions ranged from too dry to too wet. Bayer reports a 4- to 6-bushel-per-acre advantage resulting from helping soybeans better tolerate weather extremes.
Corn yield record
David Hula, Charles City, Va., is at it again. He set a corn yield record of 542 bushels per acre. The yield is verified because Hula was entered in the National Corn Growers Association yield contest. He set the record planting DuPont Pioneer P1197AM.
Hula has previously spoken all over the country, sharing ideas for producing higher yields. Track down other winners at ncga.com.
Economics slow cage-free egg pledge?
Eggs have sold as cheap as 48 cents per dozen in Midwestern discount supermarkets recently. CoBank recently issued a report indicating that the 2015 avian flu outbreak that caused climbing egg prices encouraged producers to expand, resulting in more eggs and lower prices.
The report, geared toward gauging the trend toward cage-free eggs, says 229 major food companies have pledged to use cage-free eggs by 2025. A new cage-free design that reduces cost is already in use by Seymour, Ind.-based Rose Acre Farms at its farms in Indiana and Arizona. However, the report estimates making the conversion to meet the pledge will cost the industry $10 billion. Lower egg prices in the short term will make that investment difficult, although the egg market is expected to strengthen over time.
Not your father's post-hole digger
Little Beaver Inc., Livingston, Texas, introduces a new towable hydraulic earth drill. It features a balanced frame and reduced operating weight of 50% compared to traditional hydraulic drills. It's geared toward the aging workforce, and folks who have fences and more to install. The drill has an 11-hp Honda engine. Learn more at littlebeaver.com.
Farm Progress editor P.J. Griekspoor with Kansas Farmer contributed to this column.
Subscribe to receive top agriculture news
Be informed daily with these free e-newsletters
You May Also Like
---