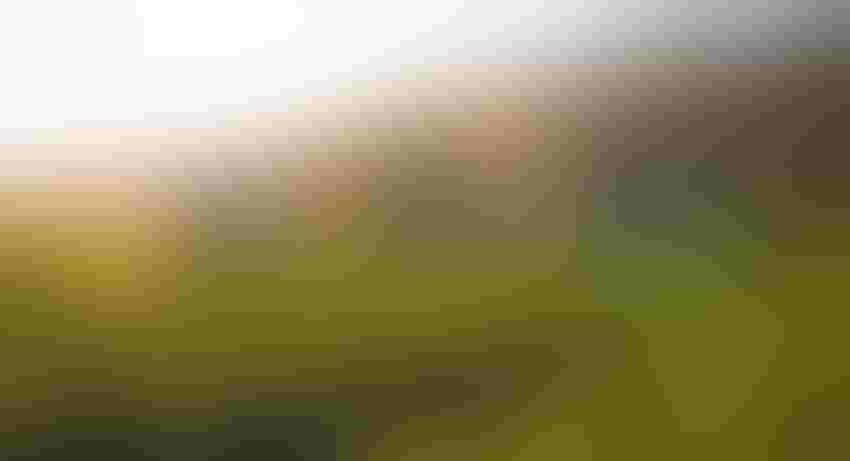 Advanced Farm's robotic strawberry harvester uses soft grippers and tractor-mounted cameras that are able to determine the ripeness of berries and safely harvest them without damaging the fruit.
Advanced Farm c/o Visionary Photography
After weeks of consideration, Western Growers and its allies have placed their bets on 13 companies they hope will lead a march to automating at least half the West Coast's specialty crop harvests by 2030.
The companies will be the first in a cohort of startups and established businesses that will receive technical aid as part of Western Growers' ambitious Global Harvest Automation Initiative.
The organization and its partners will also present these companies to growers so they're not inundated with scores of company pitches and can focus on a handful that are right for their operations.
The chosen businesses all specialize in agricultural robotics, mechanization and automation, according to Western Growers. In addition to taking part in field trials and case studies, they will receive systems integration in a "technology stack" that's being prepared as part of the initative.
"Most harvest startups build the entire technology stack themselves — from imaging and artificial intelligence to robotic end-effectors and automated movement up and down the fields," said Walt Duflock, the organization's vice president of innovation..He added the initiative "will now build this technology stack for them.
Related: Western Growers to lead global push to automate fruit harvests
"The innovators in this cohort are both startups and established companies that will get help integrating with industry-standard tractors, robot arms and sensors, which can commoditize up to 60–80% of the startup's technology stack," he said.
The organization is "making real progress on getting the industry to increase their collective collaboration effort" led by trade groups including the Washington Tree Fruit Research Commission on things like grower economics by crop type for harvest, Duflock told Farm Progress in an email.
The 13 companies
According to Western Growers, the following companies were chosen:
The organization also announced a team of mentors with expertise in precision ag, robotics, artificial intelligence, equipment manufacturing, harvest automation and grower/shipper operations, who will advise the cohort companies.
Weeding and harvest
The Davis, Calif.-based Advanced Farm's robotic strawberry harvester uses soft grippers and tractor-mounted cameras that are able to determine the ripeness of berries and safely harvest them without damaging the fruit. Right now, Advanced Farm's robotic strawberry harvester is only used in California, where 90 percent of U.S. strawberries are produced.
Kyle Cobb, co-founder and chief financial officer of Advanced Farm, said earlier this year there is strong demand for a robotic strawberry harvester because regulatory challenges, the minimum wage and overtime laws continue to put a great deal of cost pressure on growers.
"What is always true about agriculture is it is really tough work with really tough jobs that frankly need to be automated," he said in a virtual forum.
Related: Robotic weed removal eliminates need for expensive hand crews
Salinas, Calif.-based FarmWise is a service company with a robotic weeding machine capable of rouging weeds at speeds of one-to-two miles per hour. This eliminates the need for expensive hand crews or chemical herbicides.
Company Chief Executive Officer Sebastien Boyer said last winter his long-term goal is to find additional ways to mechanize the manual labor and tedious tasks performed by human hands. Through the machine learning the AI can distinguish cauliflower, celery, broccoli, and cabbage. Other crops including tomatoes and pepper are being perfected.
Dozens of partners
The Irvine, Calif.-based Western Growers is teaming with dozens of international partners for the automation initiative, which was rolled out in an all-day forum at the International Agri-Center in Tulare, Calif., in February.
The groups have an ally in three West Coast land-grant universities -- Washington State, Oregon State and the University of California, Davis -- which are seeking ways to use robotics in the harvests of apples, pears and other tree fruit in a parallel project called Fruit Orchard of the Future.
Related: Robotics playing bigger role
The Washington Tree Fruit Research Commission is involved in both initiatives, committing $200,000 to Western Growers over three years after signing on to the universities' effort the week before.
Ines Hanrahan, the commission's executive director, told the Tulare gathering that 13 billion apples must be picked in Washington each year but the industry lacks the equipment to pick it without using manual labor.
Western Growers' mission "will provide scientific solutions to keep farms profitable and sustainable," Hanrahan said. "I believe this is a mission we can all agree on. I am convinced that together we can get there."
Resources and detailed information about the harvest initiative can be found on the WG Center for Innovation & Technology webpage here.
Subscribe to receive top agriculture news
Be informed daily with these free e-newsletters
You May Also Like
---