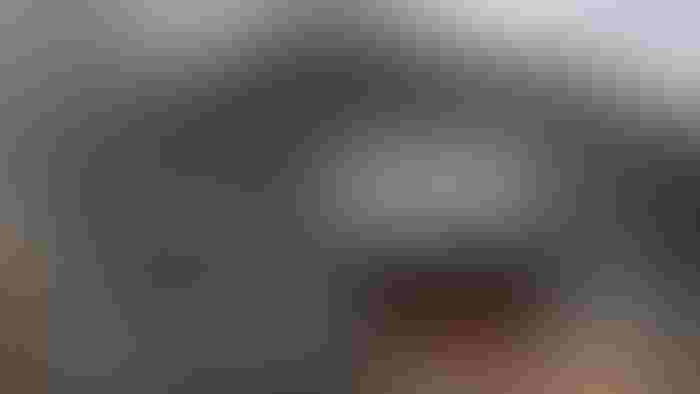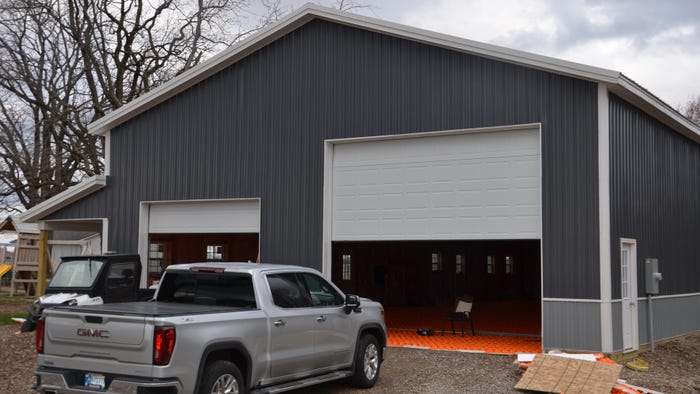 You've decided on in-floor, hot-water heating for your new farm shop. You want to hold costs down where possible, are fairly handy and have family help available. Nathan and Aubrey Bush, Franklin, Ind., found themselves in this situation. After doing his homework, Bush decided he could install in-floor heating himself.
"I found a do-it-yourself website, which was very helpful," he explains. "For a fee, I could feed in my floor plan and the company prepared a detailed installation layout. I received a laminated floor plan, which specified exactly where and how to lay runs for the heating system. With a few other people helping, it didn't take as long to lay in pex tubing as I thought it would."
After concrete was poured, Bush installed the connections and boiler himself. He added water and alcohol to the closed-loop system to protect against freezing, and fired it up for the first time in the fall of 2022. His system is powered by natural gas.
"We set it at 67 degrees F, and we've been really pleased with the results," Bush says. "It's dry heat, and coming from the floor, there aren't any cold spots."
Simple installation
The website Bush used was diwhheating.com. His 96-by-42-foot building required eight runs of 5/8-inch pex tubing. Each run is a complete loop with no splices, he notes. Runs need to be the same overall total length so the system can function efficiently. By doing the work himself, he held costs to about $3 to $4 per square foot for all materials for the heating system.
Before laying down orange Creatherm panels with knobs designed to lock in tubing, Bush established a firm base of gravel, packed several times. Once panels were down, it was a matter of unrolling tubing, following the diagram and stepping tubing into place.
"Full rolls can be a bit hard to handle, and it helped to have someone manage the roll while another person stepped in tubing, and I made sure tubing was tight," Bush recalls. "My biggest job was interpreting the diagram and making sure we made turns where we were supposed to make them."
Corners on turns were secured with special staples where necessary. All eight runs came together in the middle of the west wall, where the manifold was installed. After the heating system was completed, he built a small room around the manifold and boiler.
Another secret to an efficient heating system is good insulation. Bush and his helpers installed R19 batt insulation between studs on walls. A professional firm blew insulation into the ceiling.
The entire building is a single zone for heating. However, he can tweak each of the eight runs to make it slightly warmer or cooler in an area if he chooses.
"We're really happy with how it turned out," he says. "It makes a very comfortable, functional building."
Subscribe to receive top agriculture news
Be informed daily with these free e-newsletters
You May Also Like
---