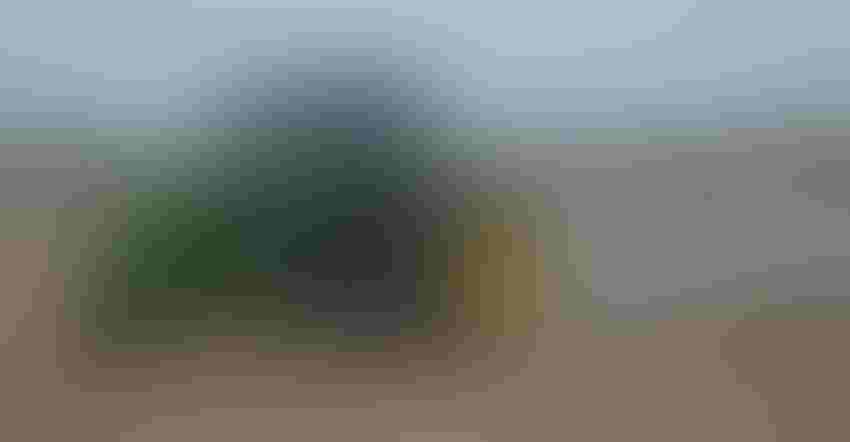 TWO AT ONCE: More farmers are figuring out how to plant soybeans and corn at the same time.
You have better odds of harvesting higher soybean yields if you plant from March 15 to March 31, on average, than if you plant from May 16 to May 31. And no, that's not a misprint — late March planting, on average, outyields late May planting.
That's based on 12 years of planting-date studies conducted by Beck's in its Practical Farm Research program. Ryan McAllister is the PFR director.   
Percent of optimum yield potential was highest for soybeans planted from April 15 to May 15. The next highest yields came from plantings during April 1 to April 15, followed by March 15 to March 31. Average yields for soybeans planted from May 16 to May 31 lagged behind all those groups, and yields for beans planted after May 31 dipped quickly.
To evaluate what that looks like based on the past five years, Beck's recently presented results from a combined seeding rate and time of planting study. Seeding rates varied from 100,000 to 200,000 seeds per acre in 15-inch rows.
"Five years of PFR multi-location soybean population and timing data suggests that regardless of planting population, earlier planting pays." That was the conclusion McAllister and others reached. Yield was higher at every seeding rate when soybeans were planted from April 16 to May 15 vs. from May 18 to June 15.
Whopping returns
Putting numbers to the average yields in this five-year study, Beck's calculated an advantage of $149.46 per acre for planting earlier. That number would vary based upon soybean price.
Remember, that's an average, sources note. The advantage for planting early will be higher in some years than in others.
If you plant 500 acres of soybeans, that's $74,730 more potential income per year just for planting early. If you grow 1,000 acres, it's $149,460 more income.
Think that's too high? Suppose you switch to planting between April 16 and May 15 whenever possible, and your average increase is half what the five-year study shows. You're still talking $75 per acre, or $75,000 over 1,000 acres of soybeans per year.
Quick payback
For most people, planting on time isn't free. You need either a bigger planter or a second planter so you can plant both corn and soybeans in a timely manner. You may also need a second person to run the second planter. How quickly could you pay back that investment?
Suppose you buy a fairly new, split-row planter for $125,000. You pay $10,000 in extra labor to keep the planter moving while you plant corn. Your total investment to plant soybeans at the same time you're planting corn is $135,000 in the first year.
Even at an average increased revenue of $75,000 per year on 1,000 acres, half of what the Beck's study suggests, you could pay for the planter and cover the extra labor in about two seasons. Most ag economists would call that a quick return on investment.
Subscribe to receive top agriculture news
Be informed daily with these free e-newsletters
You May Also Like
---