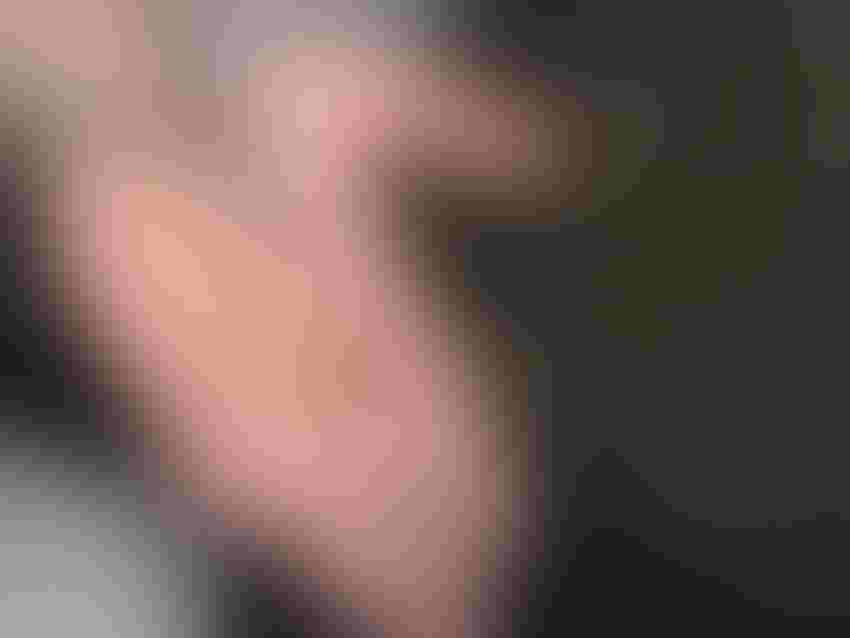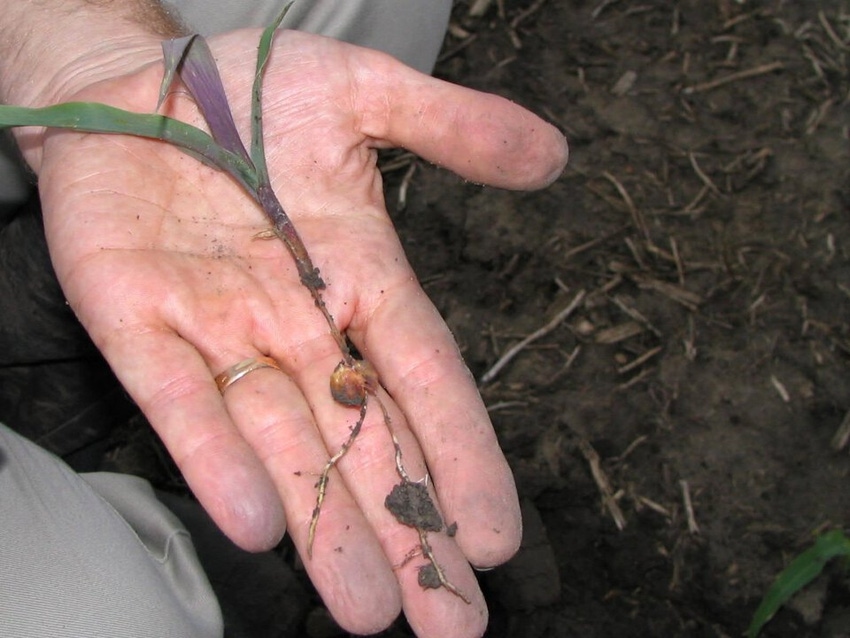 Management challenges abound when soybeans are planted cold in and damp soil.
Corteva Agriscience
Source: Corteva Agriscience
Early planted soybeans can have a few unique management challenges. Soils are often colder and wetter at planting, leading to increased potential for seedling diseases.
Diseases such as Pythium and Phytophthora, as well as pests such as seed corn maggot, wireworms and white grub, can reduce soybean stands if left unattended.
Seed corn maggots are often detected in early planted fields when cool, wet periods delay germination.
Wireworms are often found in manured fields or fields with sod in rotation. These pests bore into the germinating seed or the base of the seedling plant, killing or weakening it, and leaving it vulnerable to diseases.
Pathogens such as Pythium, Fusarium, Phytophthora and Rhizoctonia can lead to damping off – the rotting and death of seeds and seedlings. Damping off can affect soybean plants prior to or immediately after emergence. These pathogens generally favor wet soils following planting, putting early planted soybeans at risk.
"Pythium really likes soil temperatures around 52°F to 57°F," said Emily Huber, Pioneer Field Agronomist. "As soil temperatures rise, Pythium could be a real problem around emergence."
Rhizoctonia root and stem rot can also attack soybeans as the weather warms up. It is more common in wet soils when germination is slow or emergence is delayed.
Phytophthora is also associated with wet soil and commonly occurs on heavy, poorly drained or compacted soils. This disease is characterized by rapid decay, wilting and plant death.
Management of seed and seedling disease is best achieved through sound planting practices to minimize stress and the use of fungicide seed treatments. Adding an insecticide to the treatment can help prevent insect feeding that provides an entry port for disease infection.
Subscribe to receive top agriculture news
Be informed daily with these free e-newsletters
You May Also Like
---