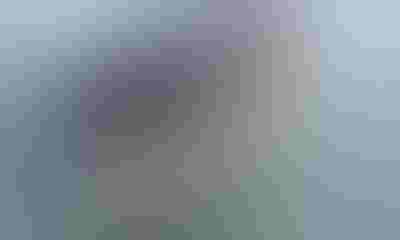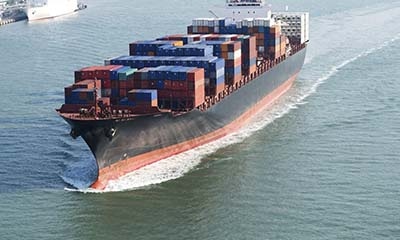 Midwest corn continues to go down river to export points and by train to the southeast poultry and ethanol markets, but slow farmer selling has reduced the amount of crops available for shipment.
A river shipper in the Quad Cities said corn and soybean bids remain competitive at Gulf export points but the lack of cash supplies slowed barge shipments. He noted barge freight rates have crept higher as demand remains strong. Rates were up $3.90 a ton on the upper Mississippi River, up $2.29 a ton at the mid-Mississippi River, and up $1.58 on the lower Illinois 
USDA's weekly grain transportation report said 1,085,677 metric tons of grain were shipped by barge during the week ended July 16, which is up 3% from the prior week and up 49% from a year ago.
U.S. Class I railroads originated 20,746 grain carloads for the week ending July 9, down 11% from the previous week, up 12% from last year, and up 20% from the 3-year average.
For truckers, the U.S. average diesel fuel price slipped 1 cent in the latest week to $2.40 per gallon for the week ended July 18. That is down 38 cents from the same week last year.
Weekly export inspections for soybeans of 25.8 million bushels topped forecasts and last week's business and easily exceeded the pace needed to meet USDA's annualized shipment forecast. Corn shipments of 51.4 million and wheat's 20.2 million were about as expected, with corn's pace down from USDA's forecast while wheat exceeded it.
Farmer selling slow, rain falls
The tumble in corn and soybean futures this summer curbed farmer selling of both old- and new-crop supplies. Beneficial rain last week and over the weekend, plus forecasts for a mild August, weighed on the Chicago crop markets with corn setting contract lows in recent weeks and soybeans under $10 for the first time since April.
"We got another 1 to 3 inches, so we are good on rain for a while," a central Illinois grain dealer said.
Grain markets were lower again on Monday following the rain, with new-crop November soybeans under $10 and the lowest since August 2015.
The rain should help the crops, with Farm Futures expecting only minor changes in Monday weekly crop ratings. Corn's condition may have slipped 1 point to 75% good to excellent while soybeans should be about unchanged at 71%.
Weekly Grain Movement - July 12, 2016 - What do farmers want? Crop prices rise, but no selling
Weekly Grain Movement - July 19, 2016 - Corn going to southeast and down river
Click on the link below to view more charts.
About the Author(s)
Subscribe to receive top agriculture news
Be informed daily with these free e-newsletters
You May Also Like
---