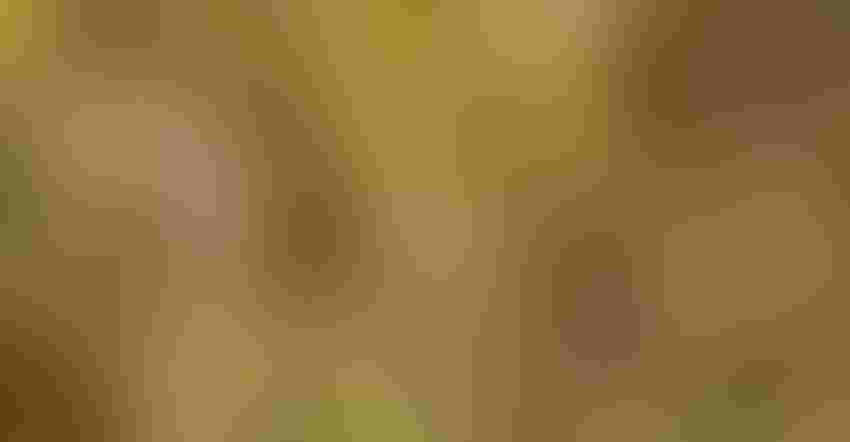 IN MOTHER NATURE'S HANDS: Your job is to make sure insects don't threaten plants or pods until harvest, experts say. It's up to Mother Nature to do the rest.
Is there anything else I can do to increase soybean yields at this point, or do I just have to leave it up to the weather in August?
This is always the question as summer rolls along. The Indiana certified crop advisers panel answering this question includes: Traci Bultemeier, DuPont Pioneer accounts manager, Fort Wayne; Gene Flaningam, Flaningam Ag Consulting, Vincennes; and Bryan Overstreet, Purdue University Extension educator in Jasper County.
Bultemeier: Weather is the No. 1 factor right now for "increasing" yield if the crop is past the R3 stage.  (The R3 stage is the beginning pod stage.) Many foliar applications that are sold claim yield increases as well as foliar-applied micronutrients. But again, after R3, we go into yield protection mode. August rains will dictate the extended growth of new nodes at the top of the plant. If you are fortunate enough to have irrigation, then you can have some control over this process.
Note: The R3 stage is defined in the Purdue Corn & Soybean Field Guide this way: "Pod is about one-fourth inch long at one of the four uppermost nodes on the main stem with a fully developed leaf."
Flaningam: Soybean yields can be enhanced by decreasing plant stress and increasing nutrient uptake during the reproductive stage. Fungicide, insecticide and foliar fertilizer can all be applied during the reproductive stage to enhance yields. Make sure you have good uniform stands and productive soils where you're trying to maximize soybean yields. Economical returns need to be considered when making these types of management decisions.
Overstreet: Can you still do something to affect soybean yields besides praying for rain, or praying for rain to stop, as the case might be? Yes, you can do some management and take steps to help your soybean yields in August.
The first thing to do is scout your beans. There are several insects to look for that could still do damage to your crop, such as bean leaf beetle, aphids and stinkbugs, among others. You need to look for these by following proper scouting procedures.
Also be on the lookout for disease issues such as bacterial pustule, cercospora blight, frogeye leaf spot and others that can be problems this time of the year. These insects and diseases can still do some severe damage to your yields if they go unchecked in your fields.
Editor's note: If you are unfamiliar with some of these insects and diseases, consider obtaining a copy of the Corn & Soybean Field Guide published annually by the Purdue Crop Diagnostic Training and Research Center. Corey Gerber is the director. Or you can access the new cellphone version of the soybean portion of the guide at your app store. Look for Soybean Field Scout. It is available for iPhones and Android technology. The app sells for $5.99.
Subscribe to receive top agriculture news
Be informed daily with these free e-newsletters
You May Also Like
---