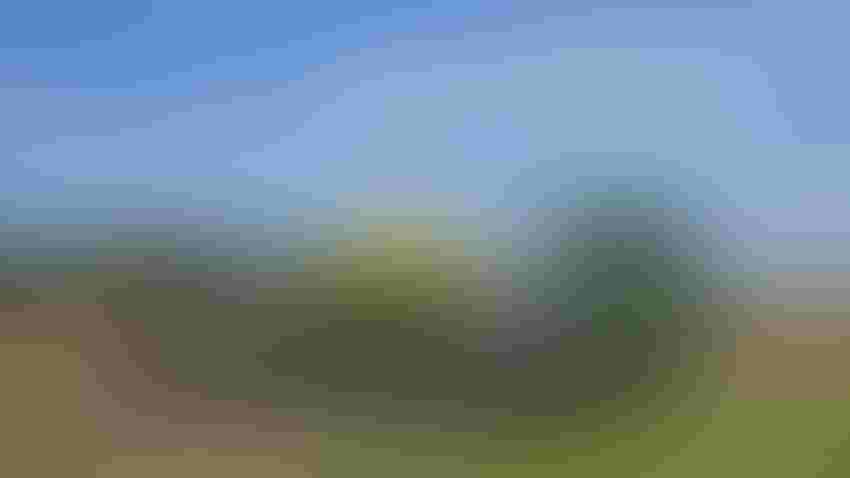 VARY SEEDING RATE? If a field contains two distinctly different soil types, Indiana CCA panelists believe using variable-rate soybean seeding should pay.
Tom J. Bechman
We're going to vary seeding rate on soybeans. Our agronomist recommends higher rates on lighter ground and lower rates on flat ground. Is that good advice? If so, what rates should we choose?
The Indiana certified crop adviser panel answering this question includes Gene Flaningam, agronomist with Flaningam Ag Consulting LLC, Vincennes; Greg Kneubuhler, agronomist with G&K Concepts Inc., Harlan; and Troy Jenkins, agronomist with Ceres Solutions and 2022 CCA of the Year.
Flaningam: Soybean seeding rates will depend upon three primary things: soil type, plant date and variety. Those lighter soils with low cation-exchange capacity ratings will require a higher seeding rate compared to the heavier-textured soils with high CEC scores. The primary objective is to plant just enough seed to maximize yield potential but also prevent lodging. I would base your decisions on prior experience.
Late-season lodging will inhibit sunlight from penetrating the leaf canopy, thus reducing photosynthesis and plant efficiency. Photosynthesis is the primary factor that drives late-season pod fill. Early-planted soybeans seem to branch out and pod heavier than later-planted soybeans. Thus, we should adjust those early-planted seeding rates back accordingly. Ask your seed dealer for the optimal seeding rates based upon your farm's soil types, plant dates and variety characteristics.
Jenkins: Reducing seeding rates of soybeans on more productive, higher CEC and organic matter soils has become common in earlier-planted soybeans. These productive soils allow for improved plant growth with better water-holding capacity and nutrition. This leads to more vigorous plant growth, reproductive branching, flowers and pods. Tougher soils, sands and clay knob, require higher population to compensate for slower plant growth, fewer branches and fewer flowers per plant.
I recommend, depending on the soybean variety, no lower than 125,000 plants per acre in low ground and as high as 175,000 plants per acre on sands. Always increase populations on the darker soils as the planting date moves later.
Kneubuhler: We can demonstrate that variable-rate seeding in soybeans pays faster than in corn in many cases. I think your question here is on the right track but not quite there. With years under our belt of evaluating seeding in soybeans, we have found the following to be true. First of all, lower seeding rates prevail. It's amazing how low of a rate both yields and is the economical optimum.
Second, rates should follow water movement in the field. Separate high ground from low ground, and work with someone who can do a good job of identifying that distinction and build upon it. For the most part, soybeans are the opposite of corn in the fact that low rates should go on the low ground and high rates on the high ground. Soils are quite variable throughout the state, so there can be small exceptions to the rule as well. So, sifting through VRT prescriptions to ensure they're being accurately depicted is well worth it.
Lastly, we have found that getting more complicated than three rates in a field is overkill and often does not pay. As always with us, take a "prove it" approach and do some replicated trials to find the optimum rates on your own farm.
Subscribe to receive top agriculture news
Be informed daily with these free e-newsletters
You May Also Like
---