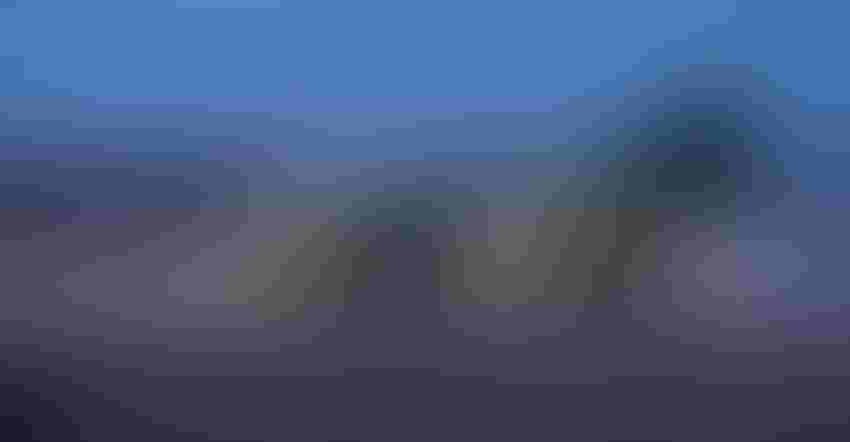 SOY MARKETS: The growth in global soybean markets continues to add value to the U.S. grain.
Jennifer Carrico
Soybean producers across the United States know it takes sustainability and innovation to help feed a fragile world. Leaders in the soybean industry discussed their measures to help with this during the World Food Prize Norman E. Borlaug International Dialogue.
"Farming with good conservation practices is our responsibility," said Doug Winter, an Illinois farmer and chairman of the U.S. Soybean Export Council. "Soil and water are important, and we must continue to improve the usage of these resources by using good tillage practices to conserve water."
Winter continued to discuss the importance of being conservationists of the air through providing good carbon dioxide conversion with the plants, and looking at the fuel efficiency of machinery to help improve the air quality.
"Innovation and technology are important ways farmers can continue to improve how crops are grown," added Ed Anderson, senior director of research for the Iowa Soybean Association. "We try to listen to all involved in the value chain to continue to produce the highest-quality, highest-yielding, and most nutritious soybeans in the best way."
Meeting the right market
Sustainable production is precise and prescriptive to each acre of ground, which Anderson said farmers have adopted as they want to produce the best crop they can for each market. "We have a responsibility as researchers to make improvements for farmers by knowing what their needs and opportunities are for the grain they are planting," Anderson said.
Gena Perry, executive director of the World Initiative for Soy in Human Health, said soybean producers have continued to make an investment in global markets. Many factors play a part in a developing market, including availability to transportation to and from the source, conflict in the areas and politics.
"Globally, there is a protein gap between what's produced and what needs to be produced," Perry said. "It's our job to help farmers know what the market needs so they can produce the right kind of grain. We also help train those we work with overseas to know what is best to be used in their markets."
WISHH has worked in Cambodia to help provide floating feed for that country's aquaculture industry,   which provides a more efficient and cleaner way to feed the fish. They have also worked with producers to harvest and dry the fish to help increase production and profit more efficiently.
Jim Sutter, CEO of the U.S. Soybean Export Council, said this kind of trade and cooperative work is a critical component for sustainability — and improvements to the climate, too. "Nutrition has to be sustainable for trade around the world," he said.
Winter said as a producer, he wants to make sure the product he's producing meets the needs of the purchaser with a balance. "We want to produce more with less. It's our mission as farmers," he said.
Economics
While increasing production is paramount, Anderson said the economic piece is important, too, in making sure farmers are profitable through having improved fuel efficiency, better weed management and proper data tools available. "All these things are interrelated. Farmers have been doing their best to be sustainable for many years, but we must make sure they continue to make the changes and advancements to continue this mission," Anderson added.
These practices are done through yield monitoring to determine what issues are present and adapt the technology available. The rate of developing these technologies is continuing to increase quickly but must be accurate to monitor what is going on in the field. Farmers need to know what is available to make improvements and tailor the technology to their farm.
Perry said continuing to expand the global market will keep providing new opportunities for U.S. farmers to market their grain and provide a long-term increase in trade and production.
Subscribe to receive top agriculture news
Be informed daily with these free e-newsletters
You May Also Like
---