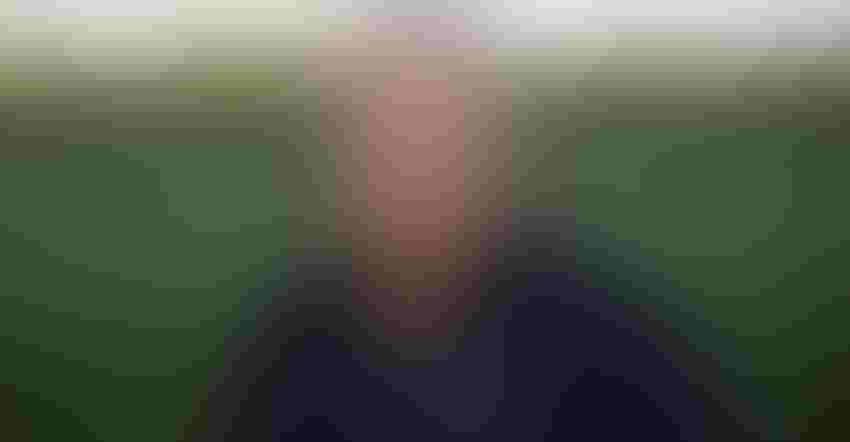 LEADER: "I told the board, 'We're going to have fun. And we're going to work together,'" says John Lumpe, CEO of the Illinois Soybean Association.
Photos courtesy of Illinois Soybean Association
John Lumpe laughs when he talks about his Columbus, Ohio, roots.
"I'm a city boy! I knew corn and soybeans grew on either side of the highway, and it flipped every year," says the newest CEO of the Illinois Soybean Association. "But I've had a passion to learn."
Lumpe, pronounced "lump," started his career in ag communications, working for an advertising agency that handled the Ohio Soybean Council account. Three years later, Ohio Soybean hired him, and he stayed for 17 years — the last eight as executive director. From there, he and two friends founded FLM Harvest, a full-service marketing agency where he was the "L" in FLM. They wound up handling entirely ag clients, and he was in charge of checkoff association accounts. After 10 years, they got an offer they couldn't refuse and sold the company. And that's when Lumpe came to the Illinois Soybean Association.
How did you know it was time for a change? When I left Ohio Soybean, I was 46 and didn't see myself staying there 22 more years to retirement. I'd made it to the top. I wanted to keep the organization fresh and keep myself fresh.
And how did you get to know Illinois Soybean? They were one of my accounts at FLM Harvest, and we did great things for them. When they had a change in leadership, I applied.
That had to be really flattering. During the board meeting, they offered me the job, and they stood up and applauded for me. That was emotional.
What did you say? I told them two things. First, we're gonna work hard, but we're gonna have fun. We're gonna laugh again. And second, I know I work for you, but I want to work with you. We're a team and we collaborate. And that's how it's been ever since.
So you got to work. Doug Schroeder, chairman at the time, tapped his hand on the chair next to him and said, "OK, sit down. We've gotta get to work." We just jumped right back into the meeting. And we haven't stopped.
You've worked a lot with strategic leadership and organization — something a lot of people might say doesn't sound super interesting. What interests you about that? The organization has to be in sync and strategically aligned between the board and the staff. If you don't have sound strategy, you're just taking votes and saying, "Yeah, that sounds good." We need to have return on investment for the farmer who's paying into the checkoff.
How do you do that? The strategic plan is on the wall. The board approves funding for certain projects. That's what guides us that fiscal year. But we keep it fresh, too. We collect money from the checkoff four times a year, so we're continually looking for new opportunities and connections to invest those dollars.
What's the first thing you did as CEO? I didn't waste any time hitting the road and fixing relationships, particularly with IL Corn and the rest of the Illinois ag family. We'd inched further apart over the years, and we wanted to work more collaboratively. Now we're jointly funding programs with IL Corn like Precision Conservation Management, and we were even under the same tent at the Farm Progress Show. There's real value in two checkoffs working together on the farmer's behalf, more than we've ever done.
That's a more efficient use of checkoff dollars. Yes, and the board wanted to reduce number of contractors and agencies we were using. That's one of the reasons they hired me, because I could look at it with a critical eye from an agency standpoint. We moved Rachel Peabody to director of communications and added staff under her. We've saved over a million dollars in agency fees.
How many staff members do you have now? We have 21 on staff.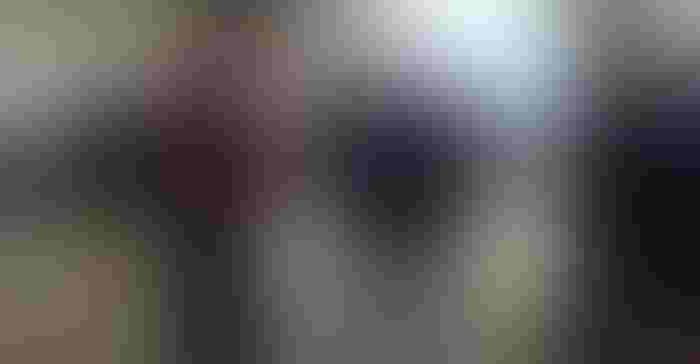 MEETING: The Farm Progress Show was John Lumpe's first opportunity to meet many Illinois soybean farmers and Illinois ag leaders in person.
You've spent a lot of your career working with checkoff-based organizations. What's unique about them? You have a volunteer farmer board. They throw their hat in, and they're not getting paid for it. But they put a lot of time and passion into these organizations. You don't find that in a lot of organizations.
You must like working with farmers. I love working with farmers! As volunteers, they have a different mindset. Not-for-profits have to give a different return on investment. It's not monetary.
How do you gather everyone around an issue? If there's a common issue — take, dicamba — we fight for it because our board feels it's another tool in the toolbox. We have a strong voice in the Legislature and with the Illinois Department of Agriculture because we're representing 43,000 soybean farmers in the state. On issues like locks and dams, we're an independent third party, so we can get processors all to sign onto the same letter, even though they're competitors.
What's the best story from your agency days? We were doing a harvest media event in South Dakota, using Minnesota camera crew to shoot video for us. It was their first time working for us. They pulled their minivan through the field — you can imagine where this is going! We looked over and saw smoke. So, we wound up having a live media event, but not what we were there for. And that was our first and last time working with that crew!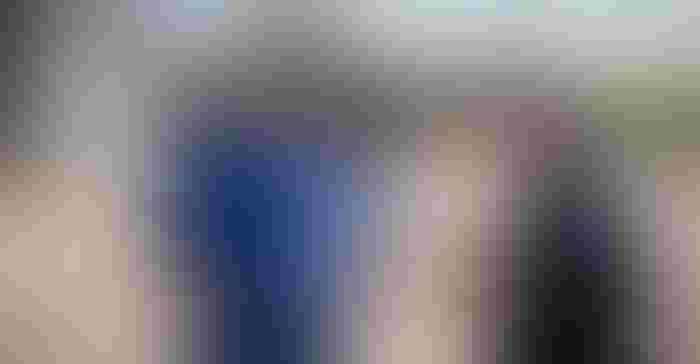 LEADERSHIP: John Lumpe says he loves working with farmer volunteers. "They throw their hat in, and they're not getting paid for it. But they put a lot of time and passion into these organizations. You don't find that in a lot of organizations."
What's the best advice you've ever gotten from a farmer board? In the first agency I worked with, the Ohio Soybean chairman introduced me and said, "This is John Lumpe. He's gonna help us promote what we're doing. From this point on, he's not going to tell us how to grow our crop, and we're not going to tell him how to use his craft." That felt great — mutual respect. Always on the same path.
How have you known when it was time to make a change in your life? When you're not challenged. You're not learning. You're not growing. I didn't want to become stagnant, because my leadership style and direction and effectiveness to the organization would become stale. That's not fair to them or me, and that's how I knew that it was time. Always good to leave a job on a high note.
That feels like a "Seinfeld" reference. Yes! Favorite show, and "M.A.S.H."
And your family? We've just finally sold our house in Ohio, and my wife, Lisa, is here in Illinois full time. We've been married 28 years, and she's been an adoption consultant for 27 years. Oldest son Jack is 24, working for AimPoint Research, and Henry is 20 and a junior at Bowling Green State University.
What do you admire in your friends? That I can pick up a phone at any time and they'll answer, no matter how long since we talked. We just pick up and keep going. Six days, six weeks, six months. Doesn't matter. And I'm there for them, too.
LUMPE REFLECTS
On life:
"Everybody has skills. You have to have passion to exude your knowledge. Your willingness to learn is everything. You have to show the excitement."
On being CEO:
"I don't run programs. I oversee and implement, along with a great staff."
LUMPE IN BRIEF
Truck? GMC
Tractor? Green
Pet? Two beloved shelties
Team? Dallas Cowboys
Best decision? Marrying my wife
Technology? iPhone
Food? Horseshoes — thanks to Rachel Peabody
Subscribe to receive top agriculture news
Be informed daily with these free e-newsletters
You May Also Like
---