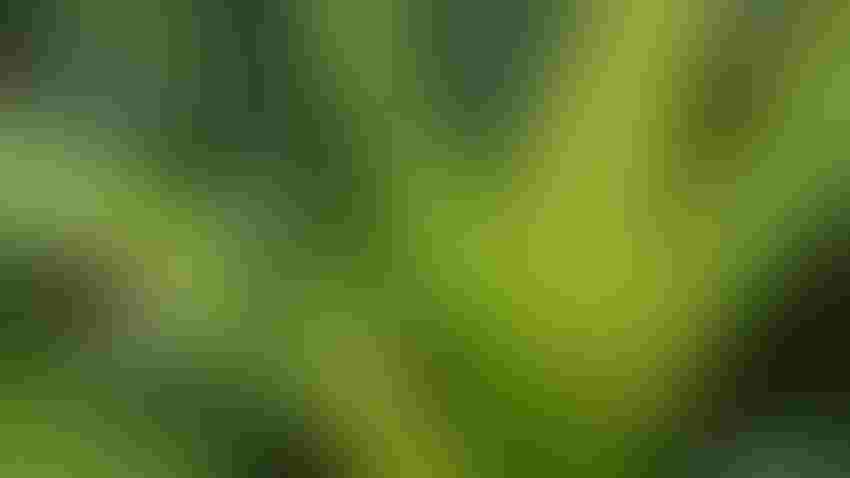 PLANNED ATTACK: Due to antagonism issues, controlling volunteer corn may take more management than just adding an extra herbicide into the sprayer tank.
Tom J. Bechman
Should you eliminate volunteer corn in soybean stands? If you've got an average of two, three or four stalks per square meter, Jami Loecker says the answer is clear-cut: Take it out. Soybean yield losses can add up quickly, based on documented test results. Even if you've got a somewhat lower concentration of volunteer corn, the Golden Harvest specialist says it still may pay to spray it and kill it.
Several herbicides have good activity on volunteer corn, including Select Max, Assure II and Fusilade DX.
"The problem becomes that it may take more than just adding the recommended rate of one of these herbicides to the tank as you make your normal postemergence weed control pass on soybeans," Loecker says. "There tends to be antagonism with these products and some other typical soybean post herbicides — particularly dicamba and 2,4-D for traited soybeans. If you just dump the herbicide for volunteer corn in the tank, you may not get control you are expecting."
The best advice is to apply the herbicide of your choice for volunteer corn in a separate trip, she says. However, that may not be feasible in some operations.
If your only option is applying them together, you may need to increase the rate for the herbicide for volunteer corn. The other option is to adjust your expectations on how much control you will achieve.
The bottom line is that volunteer corn deserves targeting, and taking it out may require special management, Loecker concludes.
Subscribe to receive top agriculture news
Be informed daily with these free e-newsletters
You May Also Like
---