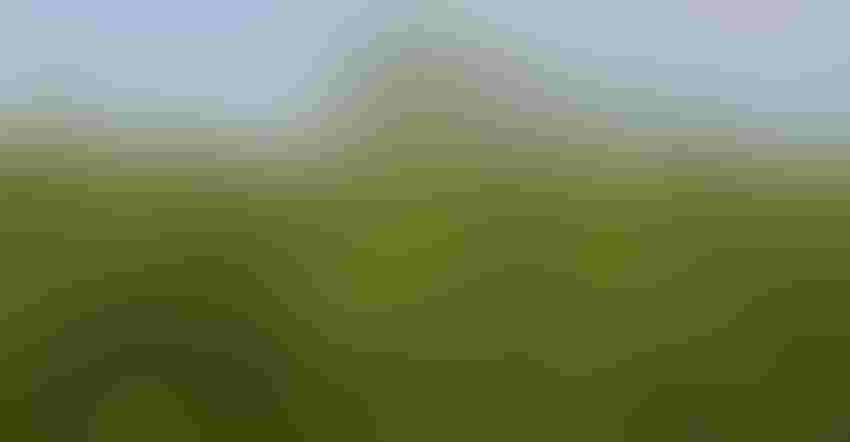 WEED CONTROL: The more soybean farmers control weeds, the more likely that their yields will increase.
JJ Gouin/getty images
Today's soybean herbicide options may not contain active ingredients that are new to the marketplace. The technology, combinations, amounts and traits are mind-boggling to some of us who remember a few options in corn and a cultivator, or callused hands in soybeans, however. As the saying goes, the more things change, the more they stay the same. Weed control for today's soybean farmer is critical to maximizing yield and reducing weed populations in the future. 
We often find the marketing more and more confusing as the traits in the soybeans we buy are just as important as the actual herbicides we apply. This is a good time to review past herbicide and trait packages you have adopted in the past. Experience is the best teacher for most of us. Where can you turn for some background information? One resource you can use is the Iowa State University weed control results.
Other useful tools include your local agronomist, ISU Extension, certified crop adviser or neighbors. When considering a successful soybean program, "simple" is not something that just happens. Today's soybean programs contain several herbicides that are premixes and contain multiple modes of action. The challenge today is selecting the best soybean variety for your farm, the specific challenges you have and the tillage systems you use. Making a blanket recommendation for all portions of the state and all the acres a farmer has may not work the best in terms of performance. One key thing to consider is, how long do you need weed control if you plant your soybeans in early April? Am I using 30-inch rows or considering wider rows in the future? Soybean row width does affect late-season weed germination. Residual weed control while avoiding carryover is a real challenge, especially in no-till production systems. 
Help available
I could list all the various trait packages available but, that would fill a book on weed science. However, I do recommend farmers begin to understand the mode of action of herbicides in general due to the multiple trait packages in soybeans and how those modes of action may also be used in our corn programs. The most user-friendly resource is from the I will take action website. This site helps navigate the herbicide classification and premixes charts available today. We are using all modes of action rapidly on both corn and soybeans today to control weeds in both crops at a rapid pace.  When you continue using the same site of action on weeds year after year, resistance in not far off in your future and control becomes a thing of the past.
My final few thoughts are as follows:
Find soybean varieties that provide the best yield on your farm.

Use a multiple pass approach; pre emerge program followed by a post emerge program.

Find herbicides that provide residual activity.

Understand the mode of action of the herbicides you purchase and keep track.

 Remember what traits you plant and where.
Saeugling is a field agronomist in southwest Iowa for Iowa State University Extension and Outreach.
Subscribe to receive top agriculture news
Be informed daily with these free e-newsletters
You May Also Like
---