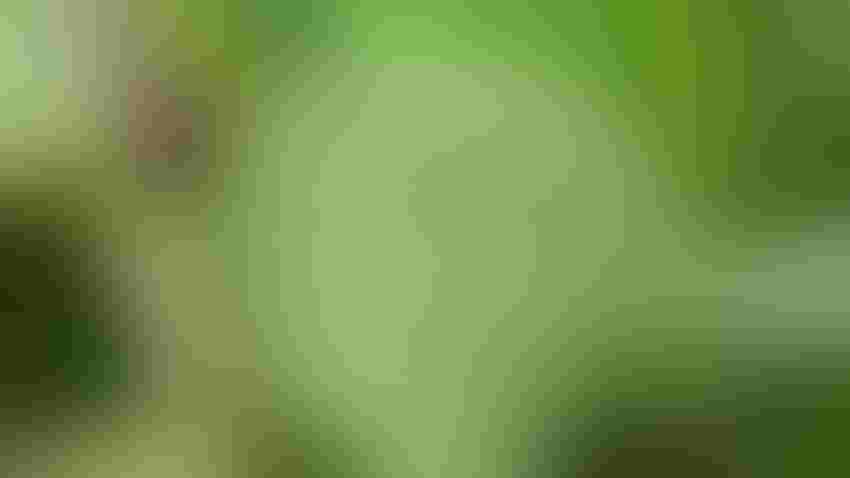 TRIGGER POINT: Scouting fields for soybean aphids is important to determine when insecticide application is necessary, keeping in mind the threshold of 250 aphids per soybean plant.
Farm Progress
Soybean aphids are nothing new, but farmers need to look at new ways to battle the veteran pest.
An organophosphate, chlorpyrifos, that had been used is no longer available in the farmer's toolbox. As Robert Koch, University of Minnesota associate professor and Extension entomologist, says, "The tolerances for that chemical were revoked so we cannot use it for management of soybean pests anymore."
Adding to that aphid conundrum is that two neonicotinoid insecticides imidacloprid and clothianidin have been added to a "Surface Water Pesticides of Concern" list, as they have been detected in Minnesota rivers and streams above toxicity concentrations harmful to aquatic organisms. Koch says this has prompted the development of best management practices "that relate to the seed-applied formulations and foliar formulations of these two neonicotinoid insecticides."
Best management practices aim to provide guidance on how to better follow label instructions on the use of these insecticides, and to implement an Integrated Pest Management Program, with the ultimate goal of reducing the number of detections of these insecticides in surface water and the magnitude of those detections. "These are voluntary BMPs," Koch says. "Again, the goal is to decrease the contamination of the surface waters so that, hopefully, the state won't have to increase any formal regulations against these pesticides."
In addition to getting farmers to stick to the label for application, this also means the options in a producer's toolbox are getting sparse.
On top of a thinning toolbox repertoire, Koch says resistance to Group 3 pyrethroid insecticides makes choices even fewer. He points out that new insecticides such as Sefina (Group 9), Transform and Sivanto (both Group 4) showed performance rivaling old standby Lorsban. "They are effective, even when we have pyrethroid resistance potentially in the field," he says, "so because of that, I think we really need to keep insecticide resistance management in mind — so we can preserve these remaining effective insecticides for as long as we can."
Manage insecticide resistance
Koch says the first step in managing resistance is spraying only when needed — and that means regular scouting of fields, and not just the view from the pickup window when driving by on the road. Using the economic threshold of 250 aphids per plant is recommended as the trigger point to spray, but Koch also suggests paying attention to spray rates, volumes and proper nozzles "to ensure you're getting good, effective concentration of insecticide on the plants."
He adds that gone are the days of spraying and forgetting. "Go back in three to five days after spraying, to make sure that that insecticide worked, and then if we have a failure and need to respray or retreat that field, alternating to a different insecticide group. So pay attention to those group numbers on the insecticide labels."
He adds that these newer insecticides that, while toxic to the aphids, are "much less toxic or more gentle on the good insects, like the predators or parasitic wasps which can provide natural control of the pest population."
Koch's presentation was part of a webinar in the University of Minnesota's Strategic Farming series.
Subscribe to receive top agriculture news
Be informed daily with these free e-newsletters
You May Also Like
---