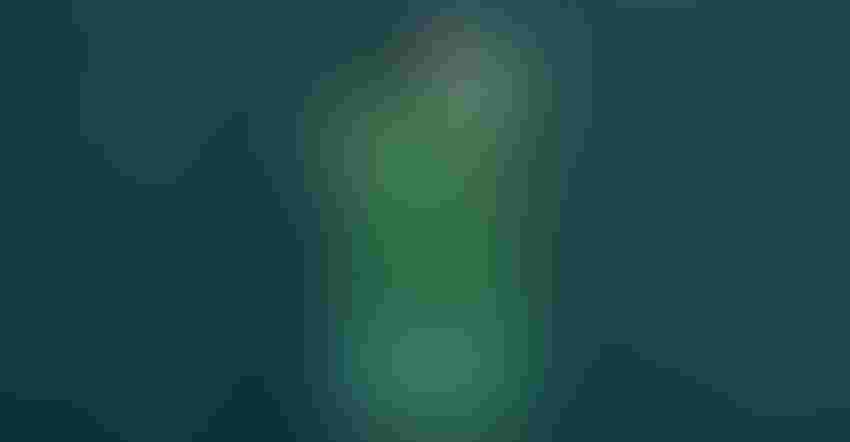 Todd Hanten was all smiles as his boots slid in the mud. A short drive to his soybean fields revealed a much-needed rain soaked his soybeans with about half an inch of moisture.
"That should get them through the end of the month," Hanten, a soy checkoff farmer-leader from Goodwin, South Dakota, says as his fears of drought soak into the soil along with the steady precipitation.
Continued rains across the U.S. will help ensure a good crop this year, and your soy checkoff will do its part to find a home for what is expected to be a strong crop and a record $28.9 billion [FE1] [KA2] of soybean exports due to surging demand from China and tight stocks.
The U.S. Soybean Export Council continues to diversify global markets and build a preference for U.S. soybeans. The work has been paying off as new markets have emerged amid shifting trade ties with China, which remains the No. 1 global importer of soybeans at 60%.[FE3]
"Anybody in business doesn't want to have too many of their eggs in one basket. The more broadly we can diversify the customers of U.S. soy around the world, I think the better for our soybean farmers," Jim Sutter, the chief executive officer of USSEC, says.
Mac Marshall, vice president of market intelligence for the soy checkoff and USSEC, points out that the U.S. moved more volume to Mexico during trade frictions with China. Those markets continue to be important even as China ramps up imports again.
"I think it's worth noting that we've got exciting new things popping up," he says. "For example, we saw soybean meal sales to the Ivory Coast for the first time and sales to the West Indies. Those are not big markets, but any time a market pops up where it wasn't before, that's exciting."
Farmers continue to lead the effort to build preference for soybeans by participating in trade missions to new markets. Greg Greving, a farmer from Chapman, Nebraska, and a checkoff farmer-leader, believes it is essential to tell the world about soy grown on U.S. farms.
"The Asian people value a contact more than they do a contract," he says. "We've been over there beating the bricks, promoting our soybeans, and we've made these contacts. Once you get the contact, the contract will come easy. I've seen that time and time again."
USSEC continues to work with emerging countries to build U.S. soy preference through education. The quality and dependability of U.S. soy often drive sales.
"If we are there early and we build trust with the local industry and with the local government, we can have a positive impact on market access as time goes by," Sutter says.
The strategy has worked in the past. China is considered a prime example. Next year, the United States will 
celebrate 40 years of supplying the Chinese with soybeans and other commodities.
With all the good news in the industry, there are headwinds for U.S. international marketing. Marshall points out that soybean meal exports are down, and the current high commodity prices could impact buyers.
"Fortunately, our farmers across the country are committed to growing a great crop year in and year out," he says. "Not just one that is high in volume but one that is high in quality. One that can also fit into foreign and domestic uses along with food and industrial uses."
 [FE1]https://www.ers.usda.gov/webdocs/outlooks/101278/aes-116.pdf?v=2028.9
 [KA2]
 [FE3]https://www.fas.usda.gov/data/2021-us-soybean-outlook-remains-strong-after-record-first-quarter-export-volume
Subscribe to receive top agriculture news
Be informed daily with these free e-newsletters
You May Also Like
---