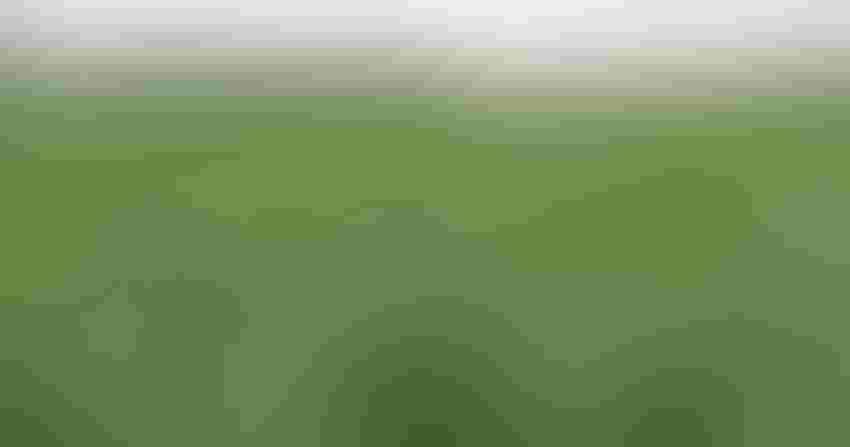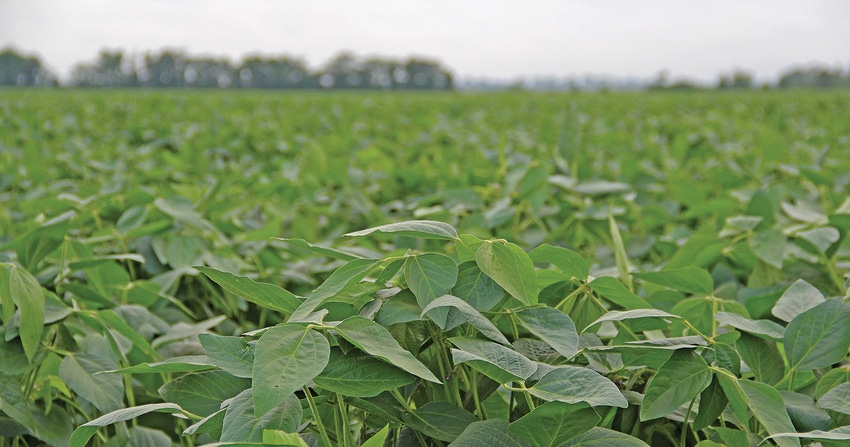 The USDA planting report sets 2022 U.S. soybean acres at 90.9 acres.
Farm Press
In any other year, a USDA Planting Intentions Report that forecast U.S. soybean acres at more than 90 million would have sent traders scrambling for the sidelines.
While the soybean markets did trade lower briefly after the March 31 report that pegged 2022 U.S. soybeans at 90.9 million acres, it wasn't the selloff that could have sent futures into the $8 to $9 range of two years ago.
"Futures are still well north of $14," said Mac Marshall, vice president of market intelligence for the U.S. Soybean Export Council and the United Soybean Board, interviewed the day after the report's release. "The markets are definitely calling for more bean acres,"
If the USDA predictions pan out, this would be only the third time in history when U.S. farmers have planted more soybean acres than corn, which was forecast at 89.5 million acres or 3.9 million below 2021. (The other years were 1983 and 2018.)
The day of the report's release Marshall participated in a Zoom conference with Seth Meyer, chief economist for USDA; Jim Sutter, USSEC's CEO; and soybean producers Tim Bardole of Rippey, Iowa, Jim Douglas of Flat Rock, Ind., and David Nichols, Ridgely, Tenn.
"What we saw in the report for corn and soybeans was a real shocker to some extent," said Meyer. "I thought that input prices might be having an effect, but I think we saw that shine through today. I think some of the risk and other elements surprised us, and lots of bean acres, less corn acres."
Flat-footed
Marshall and Meyer said it appeared the trade was caught a "little bit flat-footed" regarding expectations for the report, and that may have been reflected in the market's response.
"This report is a bit unique," said Meyer. "A lot of times NASS (USDA's National Agricultural Statistics Service) goes out and measures what is – like the stocks report that was also released today. That's NASS asking farmers what do you have?
"The acreage report is different. It's like watching two people negotiate a price, but you only hear the opening bid. The farmers said at these prices we'll plant this many acres of beans and corn. So, it provides a short window for the market to say, "we want a little bit more corn and try and get it from the producers by raising corn and lowering soybean prices."
Meyer said if analysts looked only at price that might have suggested the report would have hit what the trade thought about corn acres. "But I think the other side of the balance sheet on nitrogen and other costs of corn vs. beans is what led us to this report today."
Normally, a soybean-corn price ratio of 2.4 to 1 would be considered the break-even point for planting decisions, said Marshall.
"But this year maybe more than any other in recent history, you can't just look at the revenue side, you have to look at total profitability and these differentials from one crop to another," he noted.
Another element is the uncertainty given the situation in Eastern Europe. Not only is the Russian invasion having an impact on fertilizer prices because of the countries' roles in energy and phosphate mining, but the question of whether Ukraine can plant its summer crops is threatening world grain supplies.
"The latest issue is Russia's ability to export wheat and the Ukrainians' to plant corn and sunflowers," said Meyer. "Their crop calendar is very much like that for Iowa and Indiana farmers, and they are anxious to get in the field."
No clearcut situation
While U.S. farmers are concerned about rising costs of fertilizer, fuel and herbicide, the situation is not as clearcut as it might seem.
"We are keeping our normal rotation," said Bardole, who farms in central Iowa. "This year we'll have a little more corn than soybeans just because that's how it hit. We're further north than some so we're able to put our nitrogen and other fertilizer on in the fall."
"We raise corn on about 60 percent of our acres, and we're prepared if the season doesn't work out to go 50-50," said Douglas. "Like Tim said, a lot of nitrogen went on last fall in the northern part of the country. But, in our area, it's just not a practice that is used. But having that nitrogen on in other areas will take pressure off the supply system."
He's concerned about trucking industry stress. "When it dries and planters are ready to go, all these things have to fall into place. We've had a quite a few hiccups so it probably will not be like normal."
In Tennessee, where farmers typically don't apply fall nitrogen, the price increases that began in early winter will have an impact, according to Nichols.
"In 2021, we were almost 50 percent corn," he said. "This year we will be down to about 30 percent corn so we're cutting our corn acres quite a bit."
When prices began rising last fall, he and his family bought some nitrogen ahead. "It has been worse than we expected so we did lower those corn acres. In this area, I expect soybean acres will be up."
About the Author(s) Forrest Laws, senior director of content for Farm Press, spent 10 years with The Memphis Press-Scimitar before joining Delta Farm Press in 1980. He has written extensively on farm production practices, crop marketing, farm legislation, environmental regulations and alternative energy. He now oversees the content creation for Delta, Southeast, Southwest and Western Farm Press. He resides in Memphis, Tenn. He served as a missile launch officer in the U.S. Air Force before resuming his career in journalism with The Press-Scimitar.
Subscribe to receive top agriculture news
Be informed daily with these free e-newsletters
You May Also Like
---