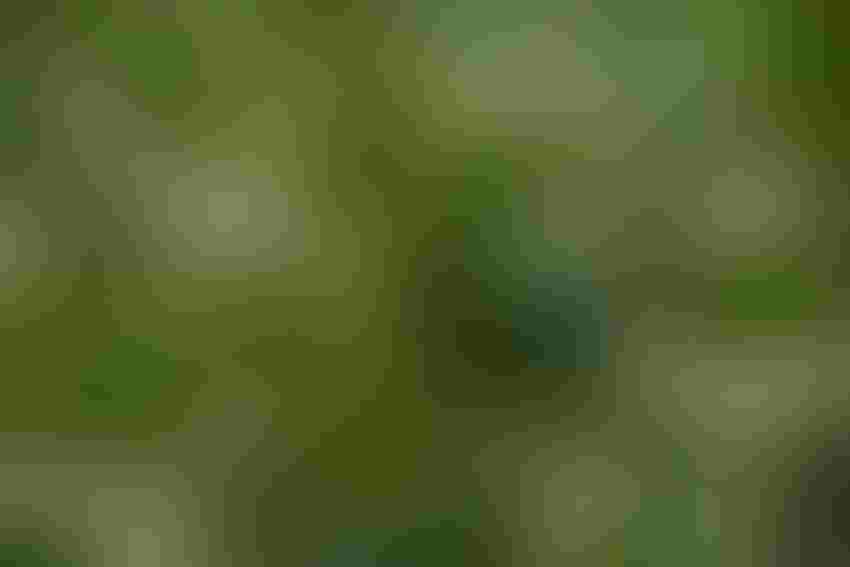 The current recommended final plant populations to ensure maximum yield potential in North Carolina range from 75,000 to 110,000 plants per acre.
John Hart
With soybean seed prices expected to increase 5% to 10% in 2023 over 2022, should North Carolina soybean farmers reduce their seeding rates to reduce costs?
In a Dec. 1 webinar, North Carolina State University Extension Soybean Specialist Rachel Vann pointed out that a general consensus from research across the United States points to a downward trend in soybean seeding rates, which is being accelerated by the increasing cost of soybean seed.
And in North Carolina, Vann and her colleagues have been conducting small-plot research across the state since 2019 with the goal of updating North Carolina State University's soybean seeding rate recommendations. The data from 2022, the final year of the study, is being analyzed by a statistician, and Vann said the results and the new official seeding rate recommendations will be announced in the upcoming winter Extension soybean production meetings.
"One focus area for the soybean Extension program right now is trying to make data-driven decisions about how we adjust our seeding rate recommendations based on our updated production practices, with the new genetics and more aggressive management throughout the soybean production season," Vann said.
Final Population
Vann did emphasize that the large data set from the four-year study is quite complicated, capturing a wide range of planting dates, maturity groups and planting environments from across North Carolina. Because of this, she said there will be some regionality on seeding rate recommendations from across the state and across yield environments.
In short, the current recommended final plant populations to ensure maximum yield potential in North Carolina range from 75,000 to 110,000 plants per acre, based on prior research conducted by Jim Dunphy, the North Carolina State Extension soybean specialist prior to Vann, and his team. Vann said the recently completed research will update these recommendations.
"When you look at yield stability, it's generally around the 75,000 plants per acre mark for May-planted beans. That's what you needed to be at for maximum yield potential. In June-planted beans, it is more like 100,000 plants per acre. In July-planted beans, it's more like 110,000 plants per acre. That research was conducted 15 years ago," Vann said.
In the study that began in 2019, Vann and her team examined planting dates from late-March to mid-July and maturity groups II through VII at each planting date. Seeding rates ranging from 75,000 to 175,000 seeds per acre were evaluated within each planting date and maturity combination in the research.
"We are seeing from this small plot data that we need higher seeding rates as planting date is delayed. We've seen that before in the data Dr. Dunphy generated. We are not seeing any indication from our data set that higher seeding rates should be used in really early planting, before mid-April Vann said.
Max Revenue
The study is also examining seeding rates needed to maximize revenue as well as maximizing yield. In short, Vann said farmers can plant 20,000 to 30,000 fewer seeds per acre to maximize revenue rather than maximizing yield at current seed prices.
"I think one of the things that is going to emerge out of this data set is that our seeding rate recommendations will be slightly higher than they have been in the past to ensure we are reaching those final populations. It's looking like our seeding rate recommendations are going to be more aligned with some of the seeding rate recommendations that are coming out of the Midwest, particularly for the Tidewater region," Vann said.
"Our small plot data supports that we need a fungicidal seed treatment on soybeans when they are planted before early- to mid-May to protect stand early in the season. Another thing that is emerging out of this data set is that higher seeding rates are needed to maximize revenue for earlier maturing varieties more so than for later maturing varieties," she said.
Vann did note that there are some limitations to the study.
"We're using a relatively small number of varieties here. We're using one-row spacing, 15- inch rows. We're using fully treated seed in these studies. I do think it's important as we are updating these seeding rate recommendations to acknowledge there are some limitations, but I think we are going to gain a lot of valuable information about how these recommendations need to evolve with our updated production practices."
About the Author(s)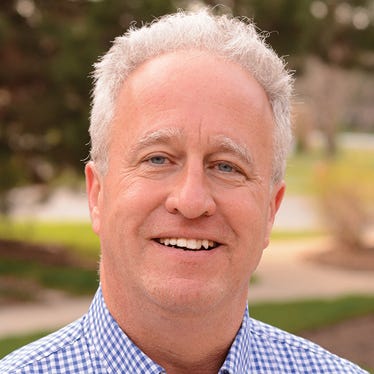 Associate Editor, Southeast Farm Press
John Hart is associate editor of Southeast Farm Press, responsible for coverage in the Carolinas and Virginia. He is based in Raleigh, N.C.
Prior to joining Southeast Farm Press, John was director of news services for the American Farm Bureau Federation in Washington, D.C. He also has experience as an energy journalist. For nine years, John was the owner, editor and publisher of The Rice World, a monthly publication serving the U.S. rice industry.  John also worked in public relations for the USA Rice Council in Houston, Texas and the Cotton Board in Memphis, Tenn. He also has experience as a farm and general assignments reporter for the Monroe, La. News-Star.
John is a native of Lake Charles, La. and is a  graduate of the LSU School of Journalism in Baton Rouge.  At LSU, he served on the staff of The Daily Reveille.
Subscribe to receive top agriculture news
Be informed daily with these free e-newsletters
You May Also Like
---